Cohort Analysis: Making the Most of this Report
So what exactly is all the buzz around cohort reports? The cohort report allows you to group users with common characteristics to measure specific KPIs for these groups over different time frames. As opposed to LTV reports, this analysis allows you to compare apples to apples.
For instance, you can focus on users who came from a specific Facebook campaign in  the US (or any other geographic area) and measure average revenue over a day 7 days or even up to 30 days.
The report can also focus on the engagement KPI by pulling data on the average number of sessions. Look at different media sources, comparing a specific cohort or look at one media source and play with a number of settings. The parameters that can be modified to include the following:
media source
campaign
geo
af_siteid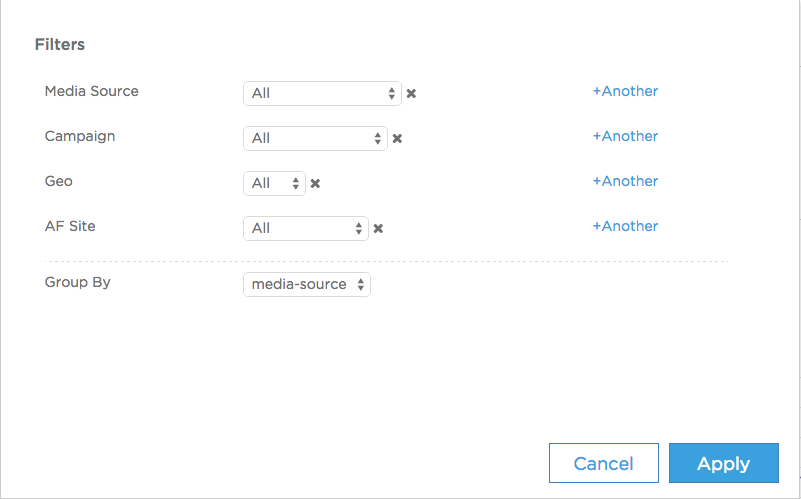 You can also look at the different in-app events you send AppsFlyer and see how the different cohorts perform with respect to each of the events
This helps optimize your campaign spend and targeting. While LTV is a valuable measure, you can't make comparisons between users since they don't have the same lifetime. This report helps to level the playing field in this area.
For more information on how to use cohort analysis, visit our knowledge base.