OneLink Now Does More!
The deep linking solution you've come to depend on for your custom media sources just got even better. OneLink has always been able to attribute installs and more from mediums like email, social media and QR codes.
However, we heard your requests and so our stellar developers made even more improvements on this very smart link.
Drumroll Please…
OneLink now can support apps in a variety of new stores:
Windows Store: Now you can configure OneLink to measure any app in the Windows Store
Any iOS device: If you have separate apps for the iPhone and the iPad you can now measure them separately
Amazon Store: Configure OneLink to measure apps for the Kindle Fire
Out of Store Android Apps: If you've opted to promote your Android apps in other stores besides Google Play, your OneLink will now be able to measure it
How to Make it Happen
It's really easy, just visit your OneLink settings and complete the fields with the app ID or URL and you're ready to go!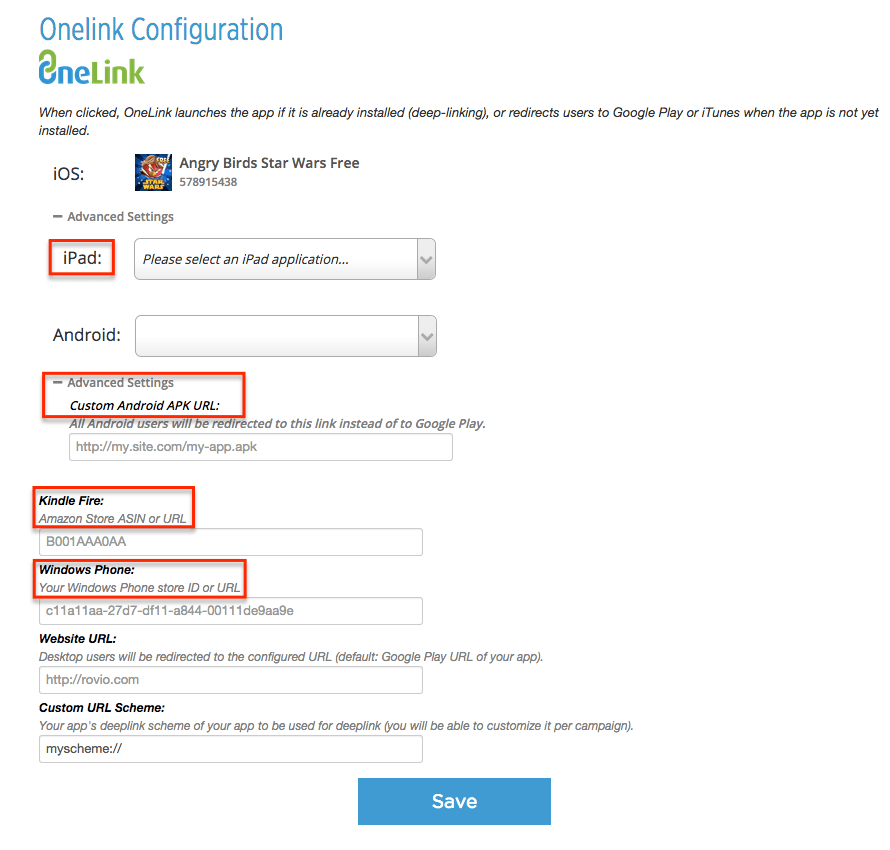 Other Great Updates
Send users to alternative  landing pages besides the app stores for iOS & Android:

iOS: Use the "af_ios_url" parameter
Android: Use the "af_android_url" parameter (Please note that this replaces the "af_android_store" parameter)

Forcing Chrome deeplink without attribution: Currently we limit Chrome to always redirect to the Play Store, ignoring deep link. In case a client wants to use deep link without attribution it is possible to add to the URL the 'af_force_dp' parameter. Example: http://go.onelink.me/Loginbox?af_force_dp=true
Check out our knowledge base for more information on OneLink.