Casual and Puzzle Games Data Study is Here to Help Marketers Optimize Results
Casual gaming is anything but casual when it comes to its market share – it is currently the most dominant gaming category, making up nearly 15% of all gaming apps, with popular hits such as Tetris, Bubble Shooter, and of course, the one true King – Candy Crush Saga.
Let's face it, the competition is FIERCE, and marketers need to bring their A-game in order to stand out among the bevy of games available and even more so to take it to the next level and monetize top users.
So how can marketers optimize their efforts when it comes to promoting these crowd favorite apps? Our latest data study on casual and puzzle games is here to help mobile marketers distinguish their apps from the pack and attract quality users.
What does our data say? First off, the struggle (for retention) is real, for both Android and iOS.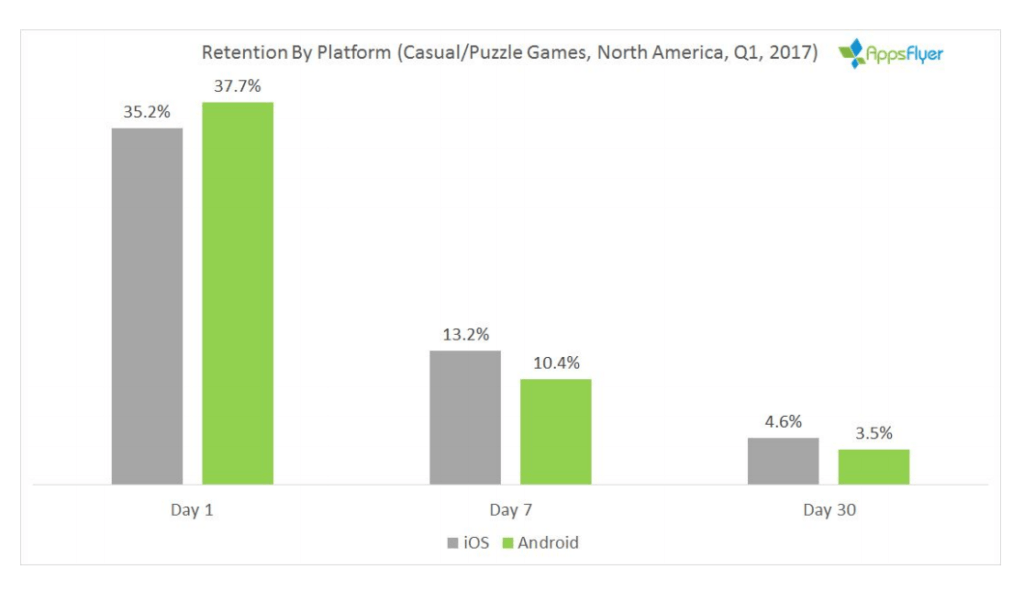 Retention continues to be one of the key challenges mobile marketers face, and the same goes for casual and puzzle games. These users are just as casual as the games they play. Players will easily download a game, check it out, and drop it like a hot potato if they don't enjoy it. Less than 5% of players will open a casual gaming app 30 days after they initially installed it.
When it comes to the differences between operating systems, our data shows that while Android retention starts out higher on day one, iOS sprints ahead on day seven, and consistently maintains its lead over time.
Want to know what else we found? Download the full report here for more insights and data to help marketers improve ROI from Casual and Puzzle Games.