Your mobile data should deliver more than just insights.
Data is great, but the real impact comes when you take action, improving your user acquisition, targeting and re-engagement to measurably boost your bottom line. AppsFlyer's Audiences delivers the most robust and dynamic segmentation solution in the world, so you can seamlessly move from insight to action.
Flexible Audience Builder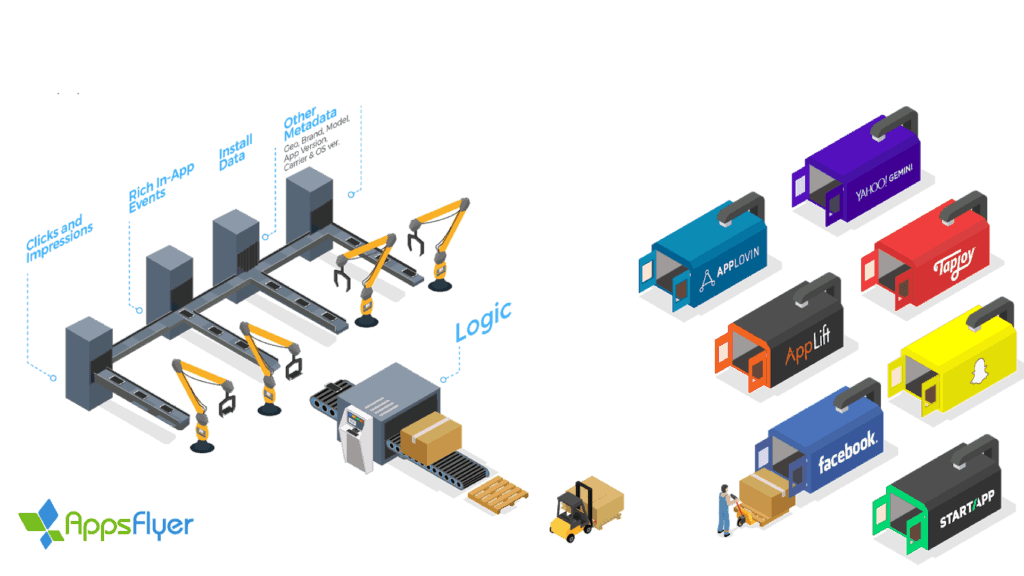 At AppsFlyer, we believe that building a smart, dynamic, targeted audience segment shouldn't be hard work. Our flexible, enterprise-grade Audience builder allows marketers to dynamically segment any audience using straightforward Boolean logic (rules like X AND Y).
Setting up an audience segment couldn't be easier:
Select your audience criteria (e.g. impression, click, type of user engagement, event values) as well as your desired timespan
Add any additional filtering criteria, such as additional in-app events or events values. Real-time previews show your approximate audience size, so you can gauge the impact of each filter
Click save to sync this audience with your preferred ad networks or repositories
For example, let's say I want to target users who installed my app in the last 7 days and completed a level of your game. With AppsFlyer's advanced Audiences platform, this entire process would take less than 10 seconds.
Select your app and set the install date range to 7 days.
Add a filter to select users who completed a game level at least once in the last 7 days.
Save to sync.
This data will now sync to your preferred sources and update automatically. No need to update CSVs, reupload data or force a sync. Just set it once, and the audience will continue to update automatically. It's that easy.
We have done the hard work, working with each of the Audience partners to pre-configure and format all of your mobile install and engagement data, managing the dynamic data transfer via deep, API integrations to allow for seamless, effortless, error-free data flow. This is the way audience segmentation was meant to be done.