APPSFLYER INNOVATION FOR iOS 14
AppsFlyer has been innovating around the upcoming iOS 14 changes to provide solutions that are both thorough and profoundly private.
We have focused on four core areas of innovation: SDK, SKAdNetwork, Web Campaign to App, and AppsFlyer Privacy-Centric Attribution. This chapter covers the core changes within each product, expected timelines, and what you can do to prepare.
SDK
In August, AppsFlyer released SDK version 6.0.1, aligned with all the new guidelines and requirements of the current beta version of iOS 14. Since then, we've released several more versions which include additional updates for iOS 14. 
SDK v6.X includes several critical areas of functionality:
Full iOS 14 readiness: Support for iOS 14 APIs and the AppTrackingTransparency (ATT) privacy framework
SKAdNetwork: Integration with the SKAdNetwork API and support for the new AppsFlyer SKAdNetwork solution and conversion event server side mapping 
API name changes: APIs have been renamed, enhancing ease-of-use 
Apple Search Ads API: Support for the updated API
Timelines
SDK v6.0.1 was released on August 3rd 
The official, general availability version of the SDK (v6.0.3) was released on September 6th.
The AppsFlyer SDK is updated every 2-3 weeks. Check the AppsFlyer SDK release notes for the most recent updates.
What you need to do: 
If you haven't already, integrate the latest SDK version as soon as possible. The migration guide can be found here, as well as updated SDK integration documentation.
Decide if you'd like to use AppTrackingTransparency(ATT) and implement the SDK's ATT interfaces as well as update all core APIs.
Update your SDK and verify your integration process before submitting to the store.
Privacy-Centric Attribution
User privacy is deeply rooted in our culture and products, and is one of AppsFlyer's four core pillars. It's what we pride ourselves on, and what we'll continue to champion. With that in mind, we adopted the strictest privacy and security standards when it comes to attribution.
In cases where IDFA is not available, AppsFlyer relies on probabilistic modeling attribution. AppsFlyer's probabilistic modeling method uses advanced statistical algorithms, based on machine learning, to project the likelihood that an app install was generated by an engagement with a particular campaign.
AppsFlyer's probabilistic modeling solution utilizes a minimal data set to determine the source of an install based on probabilities and not a unique identification of the device which persists over time. When an install has been determined using probabilistic modeling, differential privacy principles will be used to share data with partners through the Advanced Privacy attribution mode, as elaborated below.
Attribution Modes
App developers are in the driver's seat and have full control over their data, deciding exactly how it is collected, managed, and used by partners via data access permissions. To clarify, advertisers will continue to have access to user-level attribution by default, unless selected otherwise.
Advertisers will have complete flexibility to choose the datasets they would like to share with each of their partners, by selecting between two modes of partner integrations:
Partner integration mode

Description

Datasets advertisers can choose to share with a partner

(A)

Regular mode

Regular user-level attribution mode.

Advertisers will have the flexibility to choose which datasets they would like to share with the partner, including user-level attribution data*.

(1) User-level attribution data*

(3) User-level only data***

(B)

Advanced privacy mode

Advanced privacy aggregated attribution mode.

Only aggregated attribution data** is available to the partner unless proper ATT consent is given.

ATT consent is given on:

Publisher and advertiser apps

(1) User-level attribution data*

(3) User-level only data***

(2) Aggregated attribution data**

(2) Aggregated attribution data**

(3) User-level only data***

(2) Aggregated attribution data**
To align on terminology, we are defining the following datasets:
| | | | | | |
| --- | --- | --- | --- | --- | --- |
| | Dataset | Description | Device-level identifiers(i) | Campaign attribution details | Example |
| 1 | *User-level attribution data | Device-level identifiers(i) tied to attribution, at the user-level | Yes | Yes | IDFA/IDFV/CUID(i) 12345678 performed af_purchase of $10, attributed to network net1, campaign, creative |
| 2 | **Aggregated attribution data | Aggregated campaign details without user-level data | No | Yes | Unknown user (no identifiers) performed af_purchase of $10, attributed to network net1, campaign abc |
| 3 | ***User-level only data | Device-level identifiers(i) without attribution data, including organic | Yes | No | IDFA/IDFV/CUID(i) 12345678 performed af_purchase of $10 (no attribution details) |
(i) Device-level identifiers =IDFV, IDFA – given user ATT (AppTrackingTransparency) consent.
Timelines
Attribution modes will be made available towards the release of iOS 14. AppsFlyer's probabilistic modeling is already in effect.
What you need to do:
We recommend that our customers constantly review their partner integrations and move towards advanced privacy mode to leverage our aggregated attribution data wherever possible.
SKAdNetwork
AppsFlyer has built an innovative standalone solution to seamlessly manage and map SKAdNetwork conversion values directly from the AppsFlyer dashboard. In addition, a dedicated dashboard aggregates and centralizes SKAdNetwork data, which includes consuming and validating SKAdNetwork's postbacks provided to us by ad networks.
SDK calls
The new SDK version automatically calls the SKAdNetwork functions upon install and when in-app events are logged, so the Advertiser doesn't need to write any additional code. For in-app events, depending on your SKAdNetwork event server side configuration in AppsFlyer, the SDK will consume the configuration and determine whether or not to trigger updateConversionValue.
Conversion value
The conversion value is a field that helps Advertisers determine the "value" of end users based on a grading system. With a range of 0-63 (integers only), the Advertiser can fully customize this grading system. The SKAdNetwork postback sent from Apple to the attributed ad network forwards that value. There are extensive complexities for Advertisers to own the conversion value configuration, and we strongly recommend this be managed by the AppsFlyer SKAdNetwork solution. That will allow maximum flexibility and ability to work with any ad network.
Advertisers will be able to choose between three different ways of measuring their post-install KPIs: revenue, conversion and engagement.
SKAdNetwork Dashboard
AppsFlyer has built a dedicated dashboard with normalized SKAdNetwork reported data, including metrics unavailable with Apple's native SKAdNetwork solution– such as installs, cost, clicks, and impressions.

EXCLUSIVE! SKAdNetwork Live Simulator
As SKAdNetwork data is not yet available, we've created an SKAdNetwork simulation dashboard, based on each Advertiser's real app data. It gives Advertisers an opportunity to get acquainted with this new data presentation, simulate and test out conversion value configurations, and find the configuration which brings them the highest value, helping them fully prepare for iOS 14.
Timelines
The SKAdNetwork simulation dashboard was launched on September 3rd, 2020 for all AppsFlyer customers with iOS apps.
The SKAdNetwork dashboard based on Apple SKAdNetwork calls will be available once iOS 14 is live.
What you need to do: 
Read the full overview of AppsFlyer's SKAdNetwork solution
Head over to the AppsFlyer dashboard, and experiment with the SKAdNetwork simulation.
Integrate with the updated AppsFlyer SDK which automatically interfaces with SKAdNetwork API calls.
Determine how you want to work with updating conversion values. Experimenting with the simulation dashboard will assist in finding the optimal configuration. This can be continually adjusted and configured even after the release of iOS 14. 
Conversion events for SKAdNetworks can be configured from within the AppsFlyer platform.
For these capabilities to be applied, the actions above must be completed by the time you release your iOS 14-compatible version to the App Store.
Web-Campaign-to App (WC2A)
Advertisers will now be able to measure installs driven by paid campaigns to their mobile website or landing pages.
Rather than sending users from an ad directly to the App Store install page, Advertisers can create customized, dedicated content that is aligned with the brand's in-app experience.
Mobile websites are an excellent tool to educate, engage and drive growth among users, while maintaining full control of the user experience with the brand.
WC2A propagates the referring traffics' attribution link data such as: the media source, lookback window, campaign parameters, and more. This is tied to the Smart Banner attribution link, allowing paid traffic that reaches your website and converts to app installs to be efficiently measured.
Timelines
Web Campaign to App (WC2A) is LIVE in the Smart Banners builder.
What you need to do:
Determine whether you want to explore the possibility of adding web traffic to your marketing mix. You can experiment with this to understand how it impacts your marketing performance.
Read the blog about AppsFlyer's Web Campaign to App solution to learn how you can leverage untapped opportunities.
WHAT TO EXPECT: IMPACT ON APPSFLYER PRODUCTS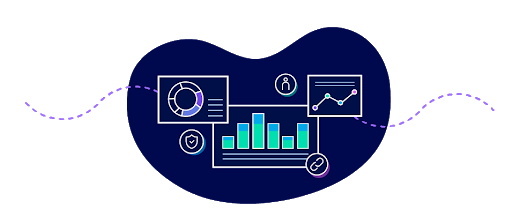 Dashboards and APIs
There will be no changes to our aggregate dashboards and aggregate APIs. However, the importance of utilizing AppsFlyer's aggregate APIs is now even more important for building a comprehensive picture of your marketing activities.
Working with partners
With AppsFlyer's solution, app developers are in the driver's seat and have full control over their data, deciding exactly how it is collected, managed, and used by partners via data access permissions. Each partner can be configured in Advanced Privacy mode which limits their access to user level data only to users that have provided consent.
It is important to check that you are using AppsFlyer's defined attribution links (as exposed in Integrated Partners).
Recommended steps:
Review your integrations and minimize user-level integrations with partners.
Ensure that you are using AppsFlyer's attribution links as defined.
Ensure that your ad networks are sending important attribution data on the attribution link such as campaign name, campaign ID, etc.
Technology partners
When it comes to working with technology partners that require user-level integrations, we recommend reviewing data privacy practices to make sure they are aligned with the updated Apple terms.
We do recommend reviewing your integrations and minimizing user-level integrations, as well as shifting to aggregated attribution as much as possible.
What to expect:
No changes expected for analytics partners, unless measurement relies on IDFA collection.
Re-engagement
The ad networks' abilities to run re-engagement retargeting campaigns may be impacted by the changes in iOS 14; however, the impact on measurement and attribution of such campaigns depends on the way retargeting campaigns are run.
Re-engagement measurement today is less reliant on IDFA, as it is measured through direct deep links. For networks that rely on OneLink deep links as part of their retargeting campaigns, attributing the retargeting conversions will not be impacted. Furthermore, our SDK APIs for deeplinking have been updated to ensure proper attribution and user experience.
Recommended steps:
Assess your retargeting strategy, understand which partners work with AppsFlyer OneLink directly versus server-to-server clicks. Expect discrepancies with SRNs for users that don't provide you with consent under ATT.
Protect360
The new iOS with limited IDFA measurement makes fraud protection and prevention even more critical. AppsFlyer's scale and market presence allows Protect360 to rely on a vast range of data points for fraud protection. Even today, with LAT rates at 20%-30% globally, Protect360 provides great protection.
In Protect360 various click and install time data points, as well as in-app behavior are used to identify and block fraudulent behavior; however, the raw data of fraudulent installs will be subject to the limitations of user-level data access as defined previously. All user-level data access of Protect360 will be aligned with AppsFlyer Aggregate Attribution guidelines.
What to expect:
Protect360 will continue to work and block fraud at similar rates pre-iOS 14.
Networks and Advertisers will have to rely on more aggregate data points to analyze and understand the blocked fraudulent data.
Audiences
Audiences segmentation will still be available to AppsFlyer customers. Audiences is built upon first-party data owned by Advertisers, which they can utilize according to their own business needs. IDFAs will be available in Audiences for users who provide consent via the ATT framework in your app.
What to expect:
Expect fewer IDFAs to be available for Audience segmentation.
Deep linking
iOS Universal Links will continue to be the primary method for leading users to dedicated locations in the app. The new AppsFlyer iOS SDK  introduces updated APIs for measuring deep linking. Please make sure to update your integration accordingly.
Deferred Deep Linking
Deferred deep linking will continue to work regularly in iOS 14. Even today, deferred deep linking works well in LAT devices.
What you need to do:
Update your deep linking SDK APIs in the new SDK version before iOS 14.
Cost aggregation
It will become increasingly important to rely on a cost aggregation product, which centralizes and normalizes cost from multiple sources. Accuracy of CPI on the attribution link will be even further reduced in iOS 14. AppsFlyer has built in integrations with network APIs to aggregate campaign cost, click and impression data. It is also important if you want to see cost, click, and impression data in the SKAdNetwork dashboard.
What you need to do:
Enable the various cost integrations in Integrated Partners under the Cost tab to ensure cost data continues to flow accurately.
You can do this today to prepare for the expected changes in iOS 14. In addition, make sure that you consider one of AppsFlyer's aggregate data APIs to allow you to extract cost data into your BI.
Ad revenue attribution
Ad Revenue provided by the monetization networks will still be attributed in AppsFlyer. Either by IDFA, AppsFlyer ID, or IDFV. Expect a possible increase in organic revenue with the expected increase in organic (unattributed) traffic.
What to expect:
Understand how the monetization networks you work with plan on handling users that do not provide consent, and the potential impact this may have on your revenue stream.
Follow your monetization networks' guidelines on SKAdnetWork implementation.
Expect an increase in organic revenue.
Expect some discrepancies in total revenue according to the monetization networks' ability to report user-level data under iOS 14 guidelines.
Attributed user-level ad revenue data will continue to be provided.
People-Based Attribution
We expect to see more organic installs and more customers shifting their marketing budgets towards website traffic. Connecting the dots between web and app with People-Based Attribution (PBA) will become increasingly relevant for many customers.
PBA is built with a privacy-first mindset. Our user graphs are siloed per account and are not dependent on IDFA for matching across web and app. The only impact iOS 14 may have for PBA will be a potential increase in "organic" mobile traffic. No additional impact on PBA capabilities is expected.
PBA raw-data access will be aligned with AppsFlyer's Aggregate Attribution approach.
What to expect:
Increased importance of understanding your web-to-app conversion funnel, as it can provide deeper insights into your marketing performance.
Uninstalls
AppsFlyer's uninstall measurement is not reliant on IDFAs. As such, there is no expected impact on the ability to measure uninstalls. Raw data access to uninstalls will continue to be available.