How digital transformation increased loyalty and users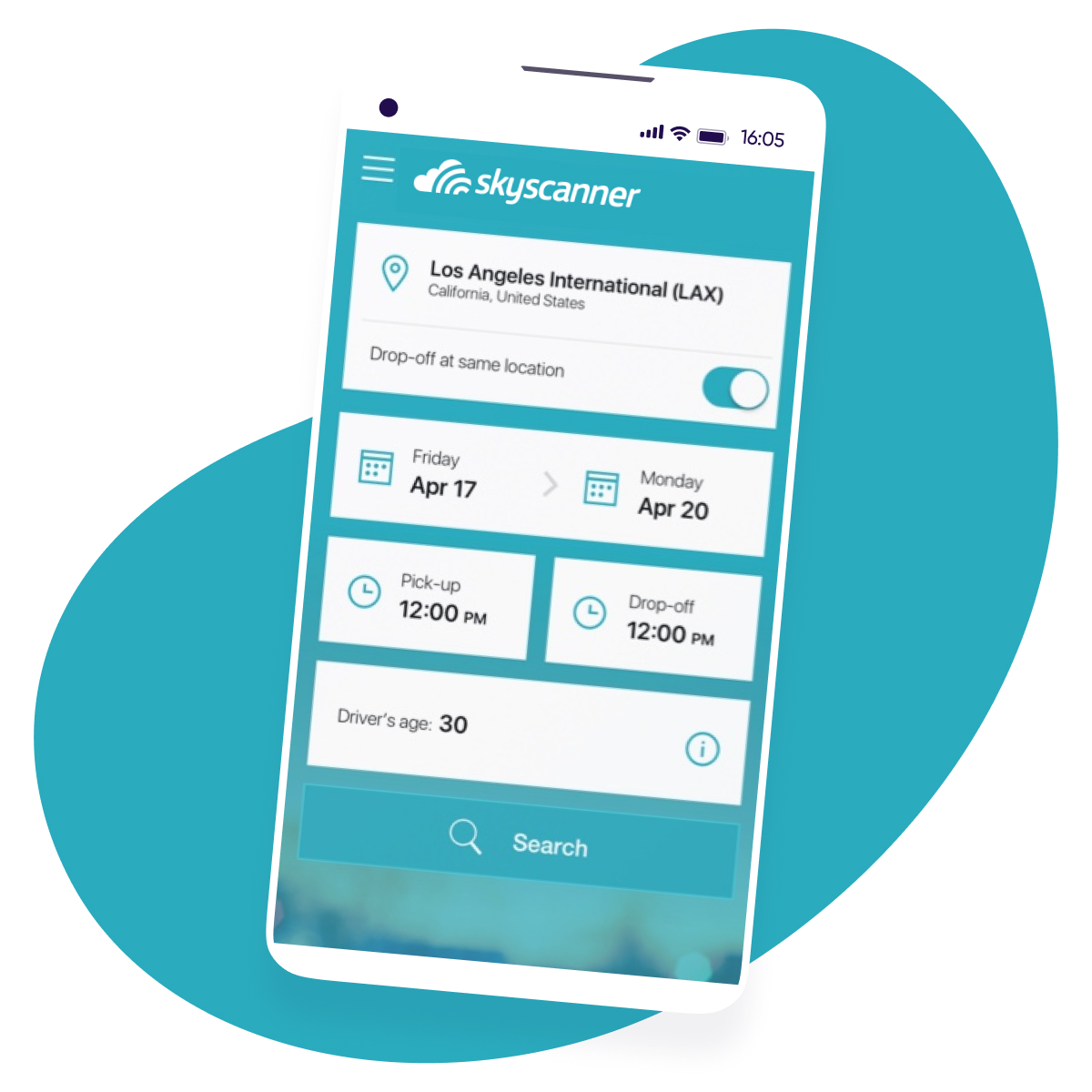 12X
Increase in loyal users
2.5X
Increase in in-app engagement
Background
Since launching in 2003, Skyscanner has helped simplify the travel booking experience while saving billions of users' time and money.
From flights, to hotels and car rentals, Skyscanner's award-winning solutions across desktop and mobile connect users with the cheapest travel options on the web, providing compelling savings for the modern traveler.
Today more than 100 million people across the world rely on the Skyscanner app and website each month to help them with their travel plans.
Challenge
In July 2016, Skyscanner's app underwent the ultimate refresh as it combined all three of its products – flights, hotels, and car rentals – into one.
Along with a new, unified search came a modern look and updated features, such as 'Explore' which allows users to see top deals from their chosen airport. The app was also adapted for nine distinct regions, and tweaked to deliver the optimal user experience across each mobile OS.
After the launch of their updated app, Skyscanner's growth team aimed to increase their user base leveraging both paid and organic channels and optimize in-app metrics including mobile retention, engagement, and customer lifetime value (LTV).
Solution
The shift from desktop to mobile and from mobile web to mobile app represented a paradigm shift that challenged many legacy businesses.
Having taken a mobile-first approach for many years, Skyscanner needed a partner to complement their new focus on data-centric growth and a strong user experience to make their relaunch a success, a partner with accurate attribution, deep integrations, and real-time analytics.
Results
Skyscanner's growth team moved their mobile attribution and marketing analytics to AppsFlyer.
Leveraging AppsFlyer's attribution solution, they were able to attribute each install and anonymous user to the right paid, owned, and earned media source, the team was able to quickly and effectively optimize each channel to deliver the most engaged users.
Using AppsFlyer's deep partner integrations, the growth team was able to test a variety of new media partners and targeting criteria while measuring and optimizing their performance in real-time. Additionally, unlike their previous attribution providers, AppsFlyer made it easy for the team to sync their installs and engagement with their paid media partners using pre-configured postbacks, improving the team's speed and efficiency.
The team further used AppsFlyer's marketing analytics tools – specifically the in-app engagement data and raw data reports – to improve app performance on a regional level.
For example, the Skyscanner team compared anonymous user behavior and retention across regions, device manufacturers and OS versions to identify opportunities for product improvement, as well as improve their paid media targeting and re-engagement.
Judith Byers, Skyscanner's Senior Growth Manager, reflected on the team's success:
"AppsFlyer's intuitive dashboards, real-time data and full-featured raw data reports are head and shoulders above the pack. Behind all of these amazing features though is an extremely talented customer support team ready to help us with every question and challenge we have encountered."
Six months after the relaunch, Skyscanner enjoyed 12x more loyal users, 10x better loyalty rate, a 2.5x higher overall mobile app engagement, and higher mobile app loyalty than their legacy properties.