COVID-19 global caring initiatives
As a global company, operating on 5 continents, our reach has enabled us to recognize and understand the effect of COVID-19 in real-time from the beginning. This has provided us a unique perspective on both present and future needs, allowing us to maximize our global assistance program for all of the regions and communities in which we operate. Our strategy is focused on two key aspects: preventing the expansion of COVID-19 and protecting the most vulnerable populations.

Our  global efforts across 15 countries involve in 4 key areas:
Health | Education | Community | Volunteering
Health
Our immediate assistance is divided among the two main acute needs in our regions – providing protective and other necessary equipment to frontline teams in hospitals, and protecting the lives of the elderly through PPE donations and supporting safety measures in nursing homes.
Beijing
Assisting with shipment and distribution an in-kind donation of N95 masks to public front line workers through our

global network

Supporting essential protection equipment for the city of  'Suifenghe', a border city between China and Russia, facing a huge COVID-19 outbreak – in collaboration with the Red Cross
Israel
Full protective equipment for family members of  COVID-19 patients,   enabling them to separate from their loved ones in their last hours – in collaboration with

Ichilov Hospital

Prevention equipment needs in nursing homes and geriatric institutions – in collaboration with

Veshamarta

Expanding response and treatment in the Negev and the Bedouin diaspora through d

onation of

professional medical equipment bags – in collaboration with

MDA

Supporting front-line teams in hospitals, health care centers, nursing institutions and field volunteers with PPE acquisition and distribution
Kiev
Supporting frontline teams in Kiev Hospital with essential PPE and necessary products 
Berlin
Strengthening medical teams and providing care packages to Berlin Vivantes Hospital
US
Collaborating with Supporting Visiting Nurse Service Of New York

(

VNSNY

)

and supporting their efforts to continue caring for thousands of  COVID-19 positive patients in their homes by providing essential PPE gear to front-line staff and patient

s 




Strengthening and honoring front-line medical teams by providing care packages to NY hospitals
Seoul
Supporting children at risk with emergency kits, food, and PPE equipment – in collaboration with the Miral Organization
Education
The Covid-19 quarantine has created social exclusion for many people around the world. One powerful example of this is distance learning. The need for internet access and online tools revealed an acute educational gap for children from disadvantaged families. From the beginning of the crisis, we have put significant effort into bridging these gaps through computer donations, volunteering as youth mentors, creating partnerships, and supporting educational programs in our communities.
London
Supporting children from disadvantaged families through improving digital and educational equipment to reduce social exclusion during the quarantine
Israel
Donating computers to

Orr Shalom

, homes for children and youth who have been removed by court from their homes due to abuse or neglect
Kiev
Renovate and launch a computer lab at an at risk youth institution

Developing and leading online training courses on software development for at-risk youth

Bangkok
Collaborating with 

The Mirror Foundation

on the "Laptop for Child" Project for at-risk children in public schools 
Sao Paolo
Supporting local nursing home residents & teams with essential equipment

Developing a

woman to woman

program by supporting women & children in woman shelters    
Community
Our main mission has been to protect and improve the lives of people in our communities and strengthen frontline workers' resilience during the crisis. We have joined forces with local partners and supported programs to meet the diverse needs and challenges in our communities.
Israel
Supporting Holocaust survivors by

donating

food packages and weekly warm meals to needy – in collaboration with

Latet

and

Leket Israel

 




Reducing food waste by donating all of the fresh food from our Israel offices to hostels for at-risk youth

Showing our appreciation and supporting front line hospitals teams, with our festive AppsFlyer delivery truck by visiting hospitals all across the country and giving them a few moments of music, sweets, appreciation, and happiness

Special

Independence Day initiative: showing our appreciation for the founding generation by visiting nursing homes all across the country with flowers and thank you cards, and singing with the elderly through the windows – in collaboration with

Independence with essence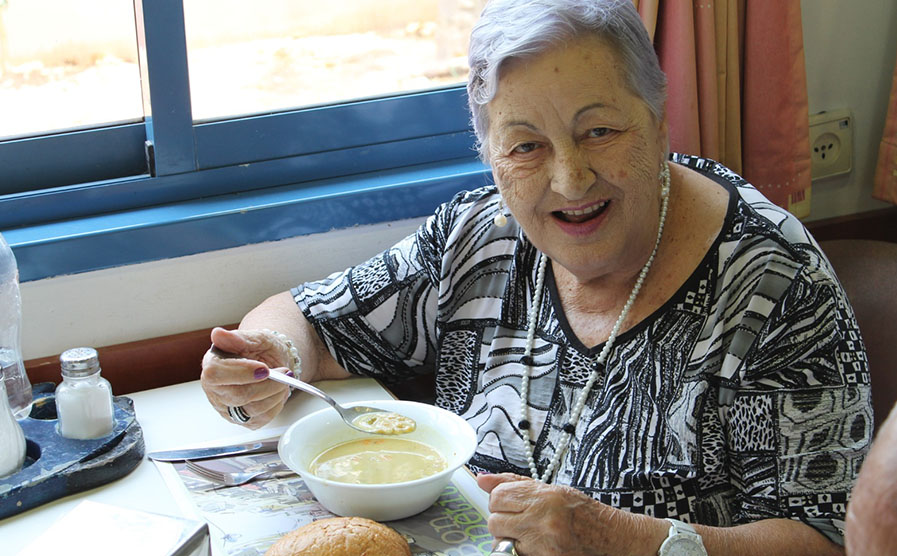 Bangalore
Collaborating with

CHD GROUPE

and creating a mutual program to  protect distant rural areas by providing and distributing food products and PPE kits to front-line public teams, elderly in nursing homes and families living in poverty




Adopting and protecting a local nursing home in Bangalore by providing essential food supplies and PPE gear
Bangkok
Collecting clothes and needed supplies to deliver to families damaged by fires in the north of the country

We supported hundreds of underprivileged poor families with food and necessary survival items – in collaboration with Mercy Centre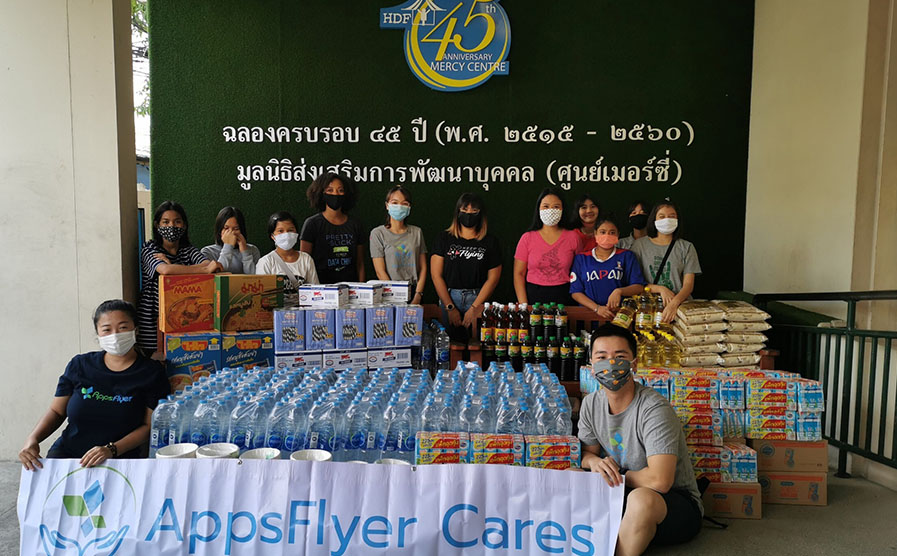 LATAM
Engaging our people by launching the LATAM AppsFlyer Cares Do Good Fund to support community initiatives in women shelters, nursing homes and pavella communities 

Volunteering
We have worked to create new ways to volunteer in line with the limits on social gatherings. Our people volunteer through phone calls for the elderly, as well as online workshops, lessons, and consulting services.
Bangkok
Our team volunteered and joined to pack and distribute food to hundreds of families – in collaboration with Mercy Center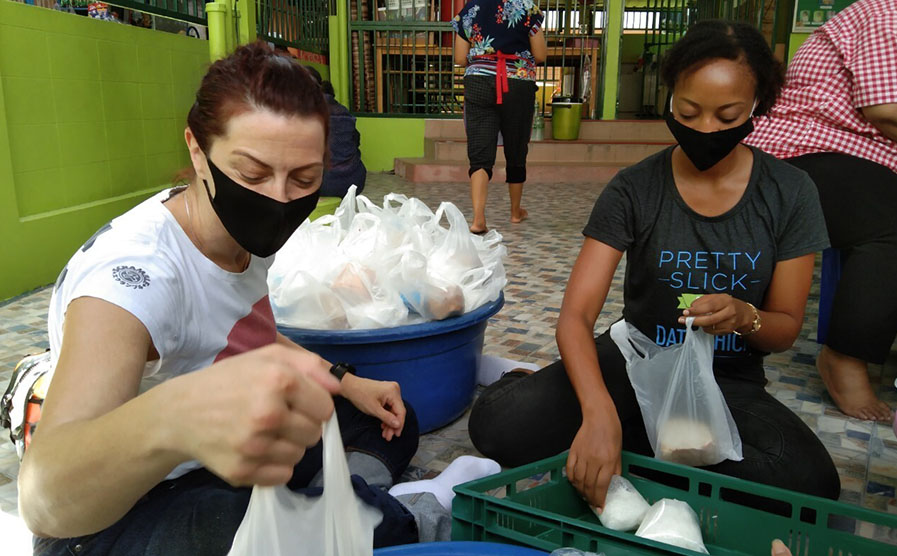 Israel
R&D team members volunteer as mentors for underprivileged youth who are in the process of developing prototypes with

Unistream

 

Our CPO and R&D Chief of staff volunteer as judges on the Unistream advisory committee

Our people make calls to hundreds of elderly people on a weekly basis since the beginning of the crisis, to help reduce loneliness and help them feel connected and supported – in collaboration with

Click

, a social business enterprise provides valuable work to elders

Online enrichment activity

Our team 3D prints bows for medical teams' face mask shields – in collaboration with

Masks4Docs

 

Launching

Advice me

, a consulting platform, led by our HR professionals, that provides career advice to people who have lost their job

Professional Webinars and workshops through our collaborations with nonprofits and social community organizations
Our Partners