Message from our CEO & Co-founder
Change is more than making progress. It's a commitment.
I'm proud to present our 2023 Diversity and Inclusion Report, which encapsulates our ongoing commitment to cultivating a workplace that thrives on diversity in all its forms.
At AppsFlyer, we firmly believe that fostering a diverse and inclusive environment is not just the right thing to do, but also a strategic choice driving innovation, decision-making, and strengthening our competitive edge. Our greatest asset is our people, and embracing diversity unlocks a wealth of perspectives, experiences, and talents that propel us forward.
This report serves as both a celebration of the progress we've made and a call to action for continuous improvement. It reflects our commitment to transparency, as we highlight the initiatives, policies, and practices that have contributed to a more inclusive workplace while shining a light on the areas where we need to do better, as there is always room for improvement.
I am extremely proud of the work that our People and AppsFlyer Cares team have put in over the last year to listen, learn and implement data-driven decisions that have led to successful and positive change in our business, processes, and culture.
Our vision of creating a better, safer digital experience starts with creating a better, safer working environment. That is my commitment to our team and to our ecosystem.
Oren Kaniel
CEO & Co-founder

AppsFlyer commitment to diversity, inclusion, and nondiscrimination
We are committed to fostering, cultivating, and preserving a culture of diversity, equity, equality, and inclusion.
As AppsFlyer continues to grow, we remain committed to a diverse and inclusive culture and workforce. Ensuring equal opportunities for everyone is based on the understanding that our mission is best served by elevating voices from different backgrounds and perspectives, and by promoting a culture that fosters diversity and inclusion in all its dimensions, while providing space for everyone to feel seen, heard, and valued.
As a people-centric organization committed to equal opportunity, we actively foster a welcoming environment and culture for all of our people and strive to recruit, develop, and invest in talented people that represent diverse cultures, perspectives, skills, and experiences.
We are continuously striving to establish equal employment opportunities for all our employees and to prevent any form of discrimination and harassment with regard to race, gender identity or expression, age, color, disability, ethnicity, family or marital status, language, national origin, physical and mental ability, race, religion, sexual orientation, socio-economic status, veteran status, or other personal status protected by law.
We have seen firsthand that diversity and inclusion drive innovation. These principles not only align with our core business objectives but also have a long-lasting positive impact on people, communities, and society as a whole. Our commitment to this vision is critical to maintaining a competitive edge, sustainable growth, and to being the kind of company we aspire to be.

DEI&B journey
I am thrilled to announce the release of our second annual Global Gender Diversity Report. This report highlights the strides we have made and the challenges we continue to address in promoting gender diversity at AppsFlyer.
Diversity is not only a moral imperative, but also a key driver of innovation, collaboration, and business success. As we embrace this conviction, our commitment to achieving gender equity remains resolute. We understand that a diverse and inclusive workforce fuels creativity, fosters different perspectives, and empowers individuals to bring their whole selves to work. It is within this context that our second annual Global Gender Diversity Report takes center stage.
In this year's report, you will find valuable insights into our diversity and inclusion programs, employee resource groups, recruitment practices, career development opportunities, and the steps we are taking to address unconscious biases and gender disparities within our organization.
We are proud of the progress we have made, but we know there is still more work to be done. We are committed to continuing our journey toward a more equitable future. A future where everyone feels valued, respected, and empowered to reach their full potential. 1% done!
Lisa Zaythik, Chief People Officer
Leading the way to a sustainable future
As a company committed to creating long-lasting positive change, we understand the significance of working towards the Sustainable Development Goals (SDGs). Our focus on promoting and fostering diversity, equality, inclusion, and belonging is reflected in the following SDGs, which guide our work toward a more sustainable and equitable future.



AppsFlyer at a glance 
#Countries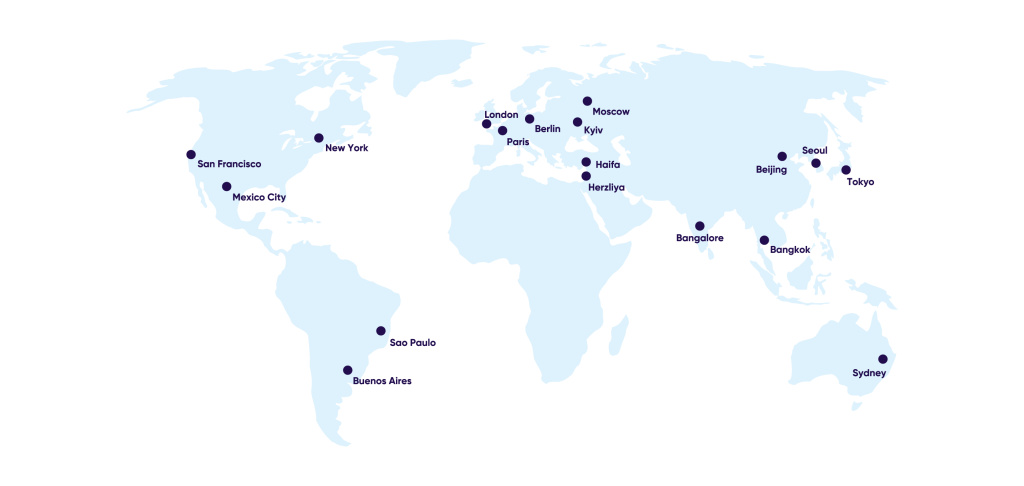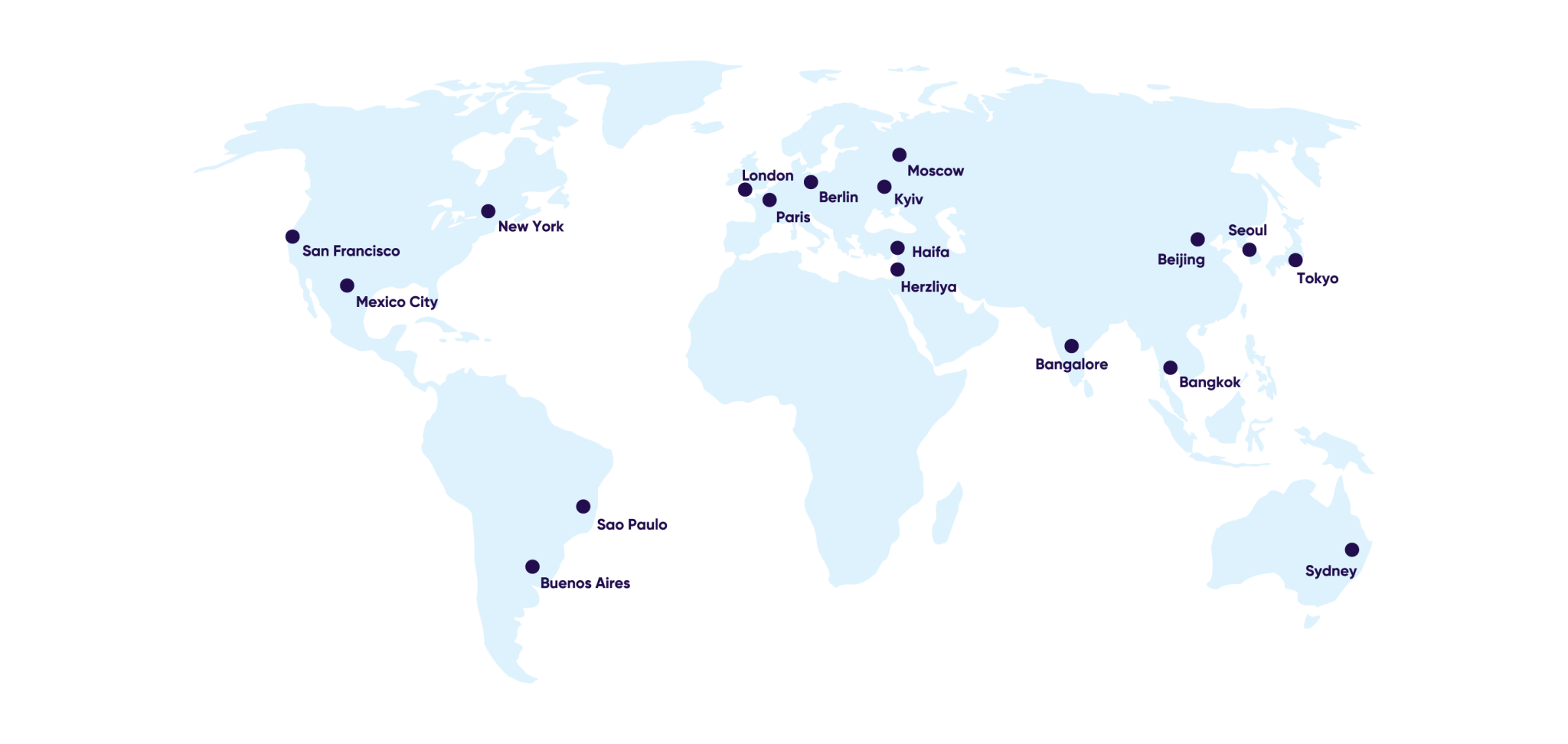 #Customers and Partners


#People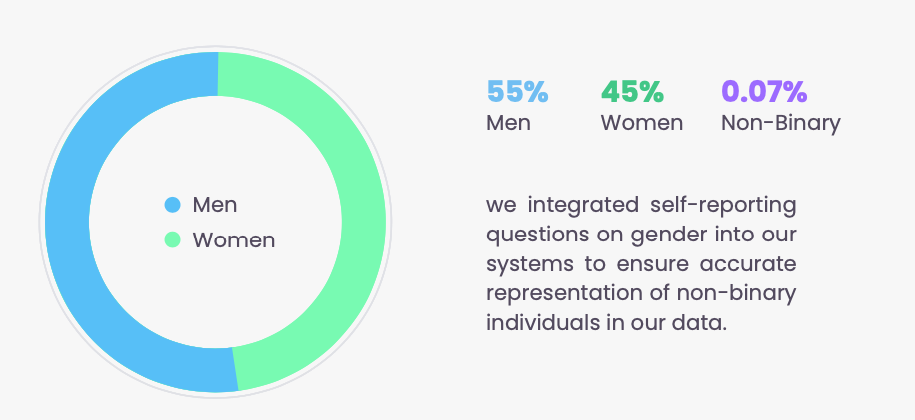 #Head count by business unit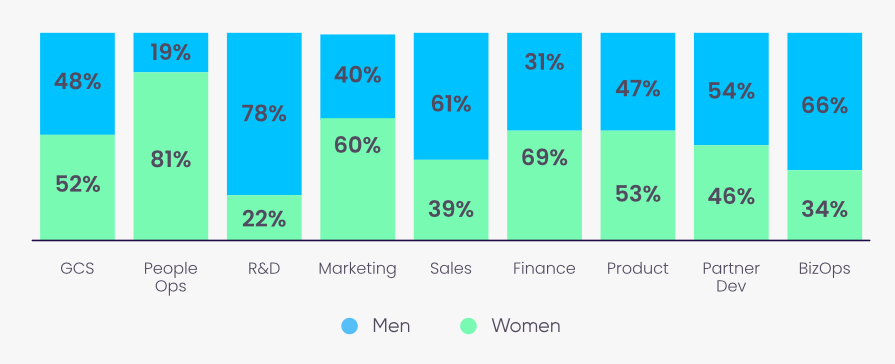 Industry recognition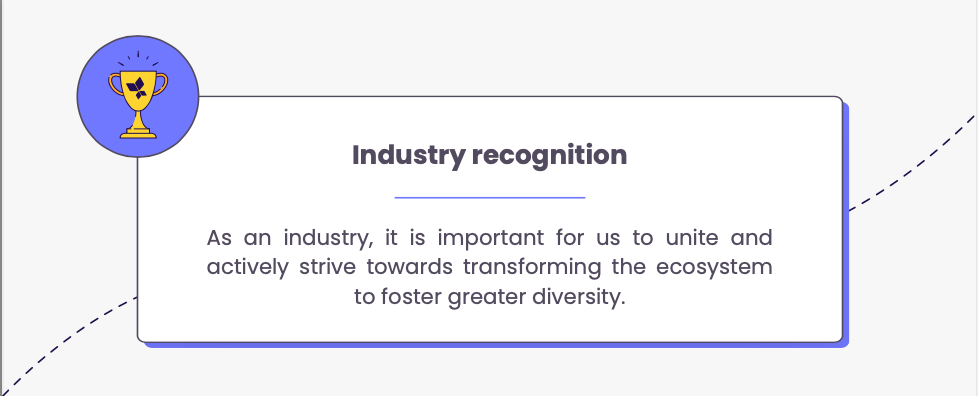 Duns 100 the Standard of Achievements – No 1 Centaur (100 M ARR) to work for
The Duns 100 rankings present the leading companies in a range of sectors of the economy and reflect the business reality in Israel in a reliable, accurate, and professional way.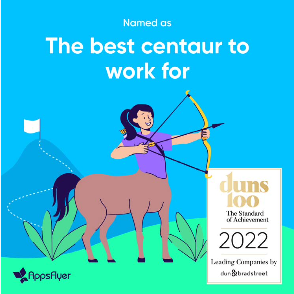 Power in Diversity and Calcalist
We ranked in the Top 5 companies out of 650 leading diversity for 2022, in the Power in Diversity's 2022 report. Power in Diversity Israel is a joint venture of over 70 Israeli VC firms and over 200 Israeli start-ups, coming together to promote diversity and inclusion in the Israeli tech industry, and they've created a ranking system "Power in Diversity" created this ranking based on parameters such as gender and ethnic diversity and on ongoing efforts and resources to promote and achieve an inclusive and equal culture and company.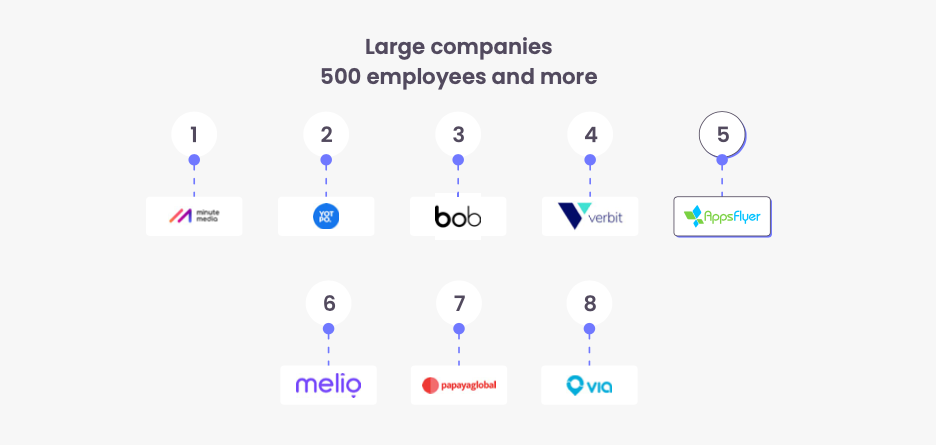 Great Place To Work



LinkedIn
Top 25 best workplaces to grow your career in Israel
LinkedIn Top Companies is a ranking of the 25 companies that are investing in their talent and helping people build careers that will set them up for long-term success.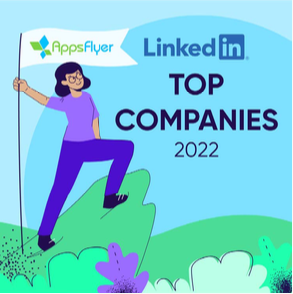 Representation by gender
The data reflects AppsFlyer's people as of May 2023.
Our people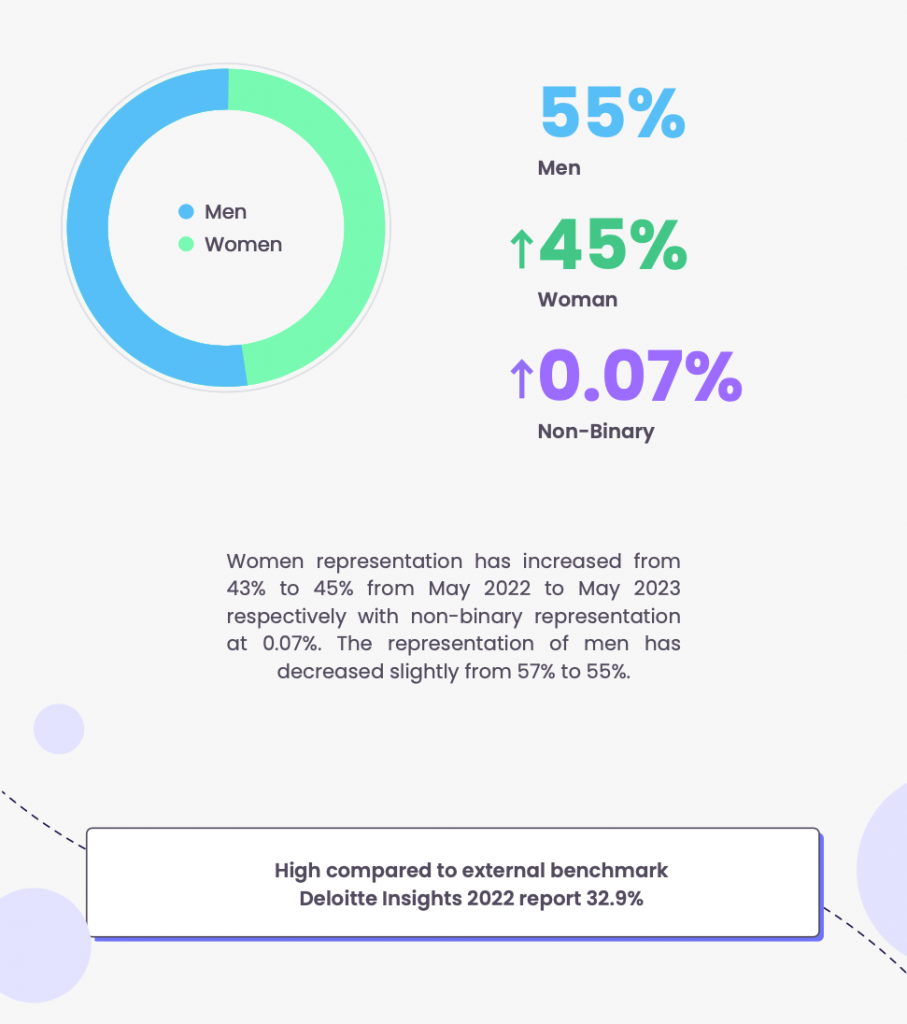 Gender by region
Our commitment to gender diversity is reflected in the increase of women's representation in all our regions across the world.
APAC leads the way with the highest percentage of women at 56%. North America and Israel have seen a 2% increase, from 39% to 41% and 41% to 43%, respectively. EMEA LATAM has also seen an increase of 2% from 35% to 37%.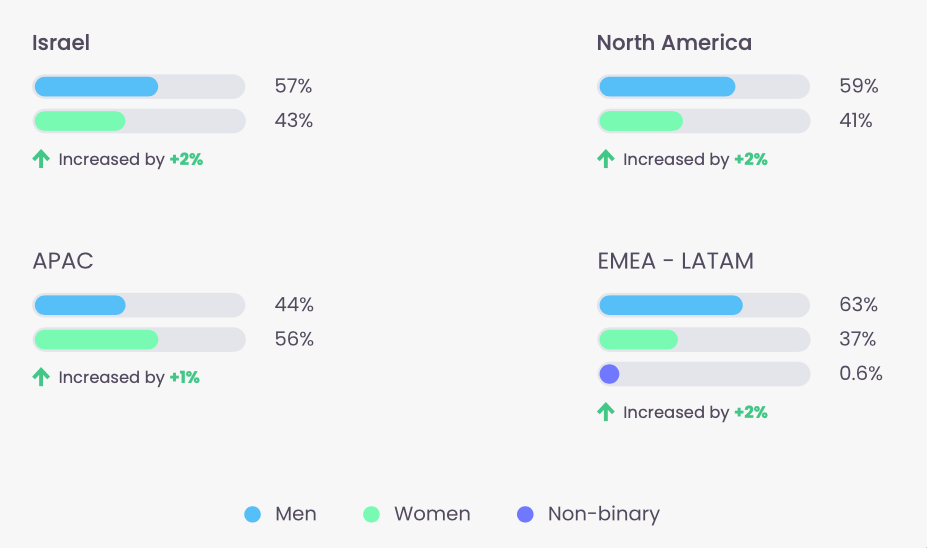 Diversity by age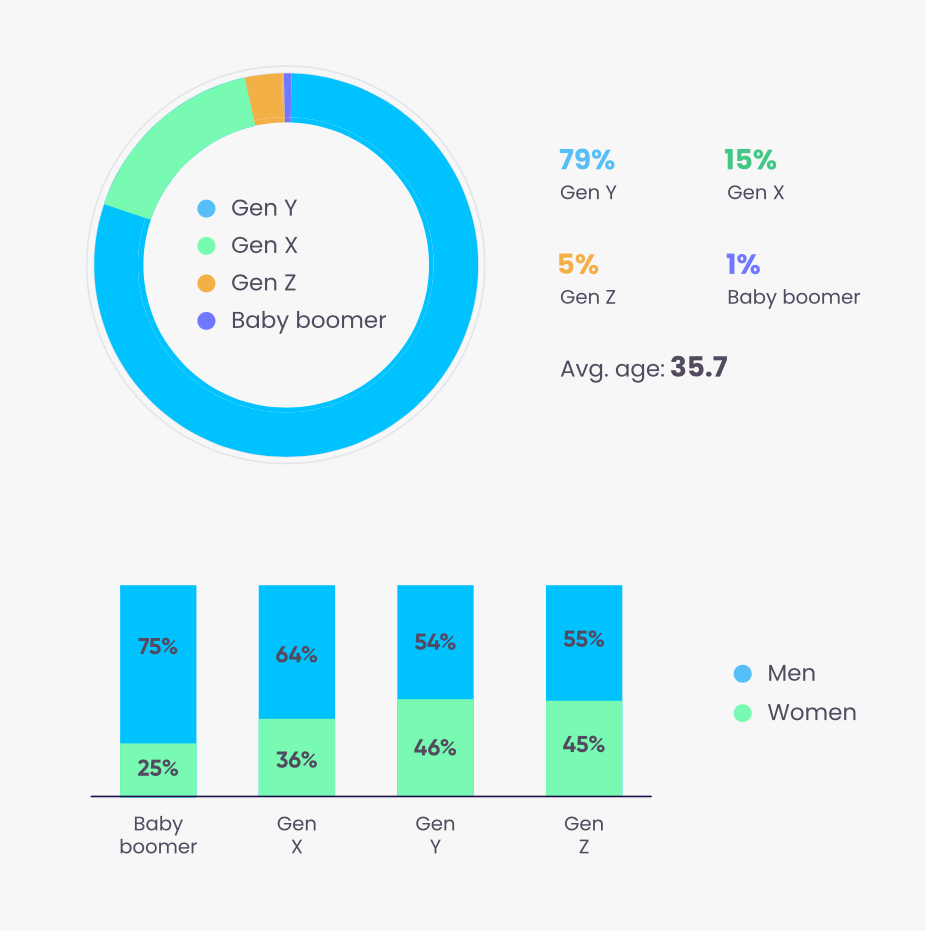 Women representation by business unit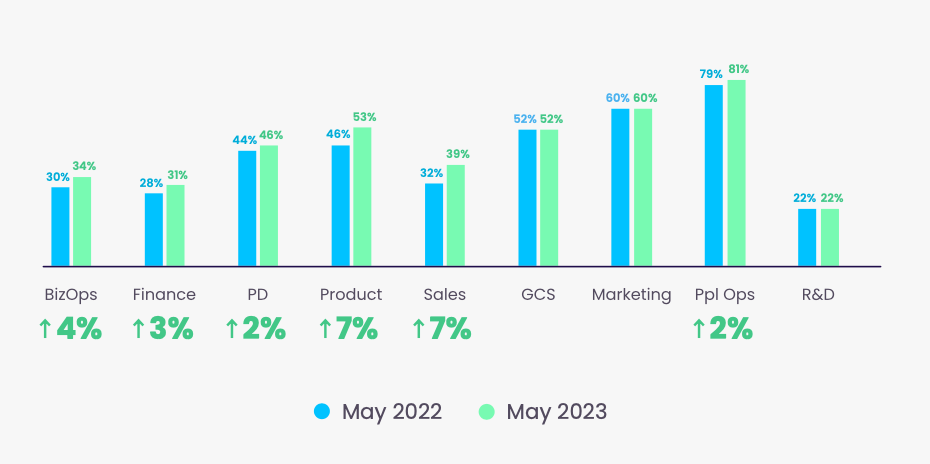 Working towards a diverse & inclusive workforce
Managers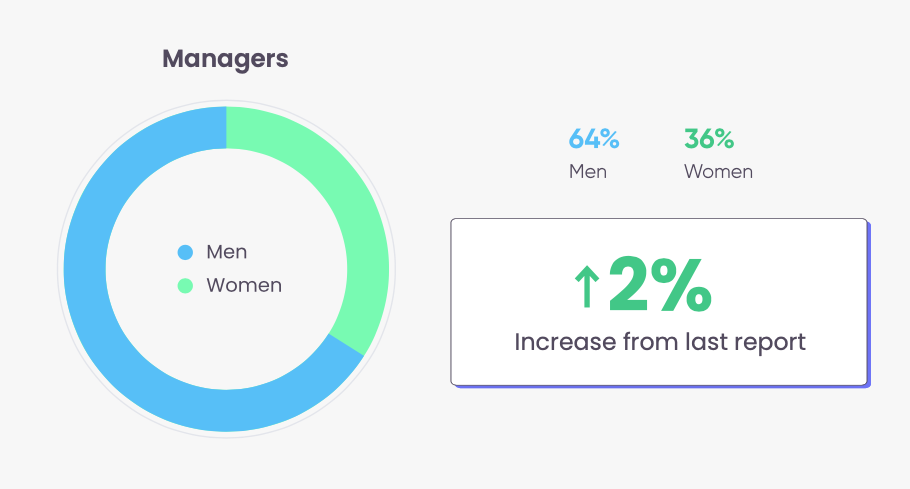 New hires and managerial roles
A positive change in gender diversity, with an increase in the percentage of women hired and promoted to managerial roles. Over the past year, 44% of new hires were women, indicating an increase of 3%. Additionally, 43% of new managers were women, representing a significant increase of 7% compared to the previous year. This demonstrates our efforts and commitment to promoting gender equality both in hiring and career opportunities.

Women in tech roles
AppsFlyer women in tech roles
The increase in the percentage of women in R&D and Product roles is a significant achievement for our delivery Organization. With a steady increase year over year, we have demonstrated our commitment to promoting gender diversity in tech roles.
Women's representation in tech roles has historically been low, and we are proud to see a positive change in recent years. Our efforts to promote a more equal and diverse workplace have been successful, and we believe that this will lead to better business outcomes and innovation. It is essential to continue our efforts to attract and retain women in tech roles, particularly in R&D and Product, to create a more balanced and diverse workforce. The latest data for 2022 shows that we have made significant progress, with 29% of women in R&D and Product roles.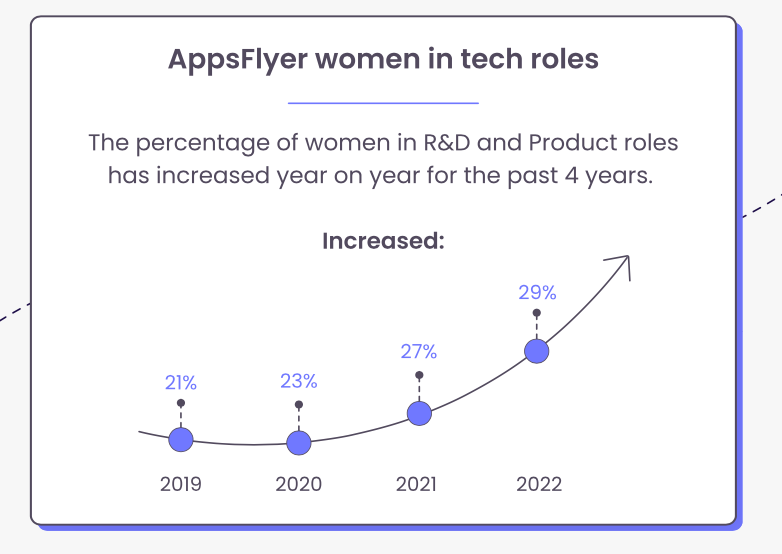 Product and Analysts breaking the barriers of gender diversity
We can see a significant increase and a greater impact on AppsFlyer's gender diversity and balance ratio in product and data analyst roles.
The Product division reports 53% of women, indicating an increase of +7% from the previous year. And our women in data analyst roles increased by +3% in the past year to 58%.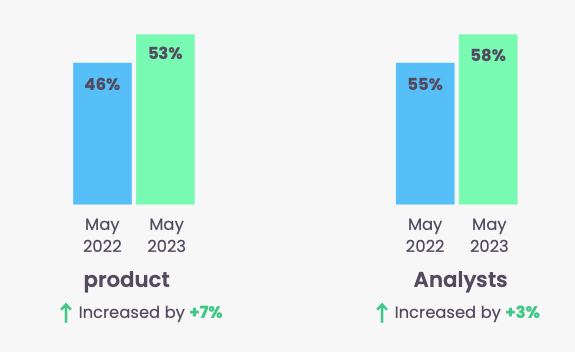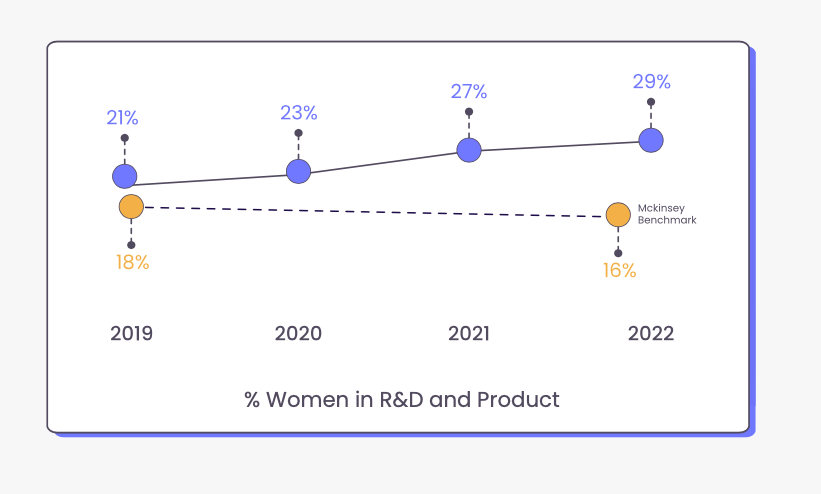 Senior management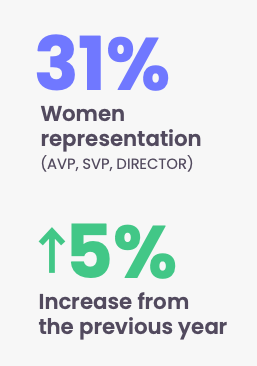 We are proud to report a substantial increase in the representation of women in our senior management this year, with the percentage of women increasing to 31%, a 5% increase from the previous year.
This achievement demonstrates our ongoing commitment to creating an equitable workplace and providing opportunities for career growth and development for all genders, as we strive for a culture that fosters inclusivity, innovation, and collaboration.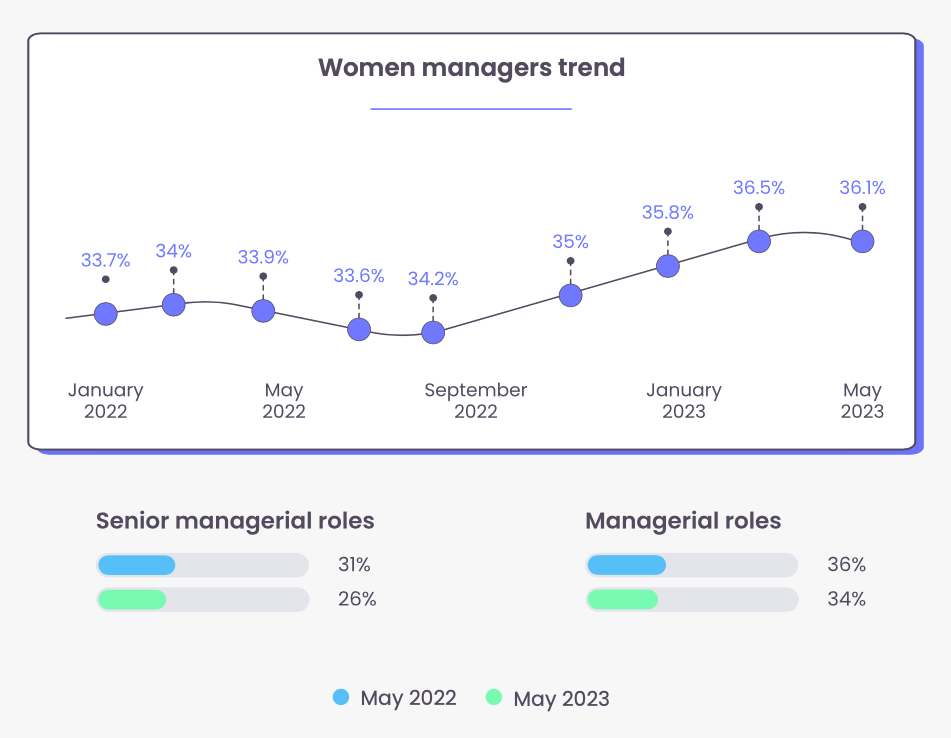 Driving growth and career opportunities
Promotions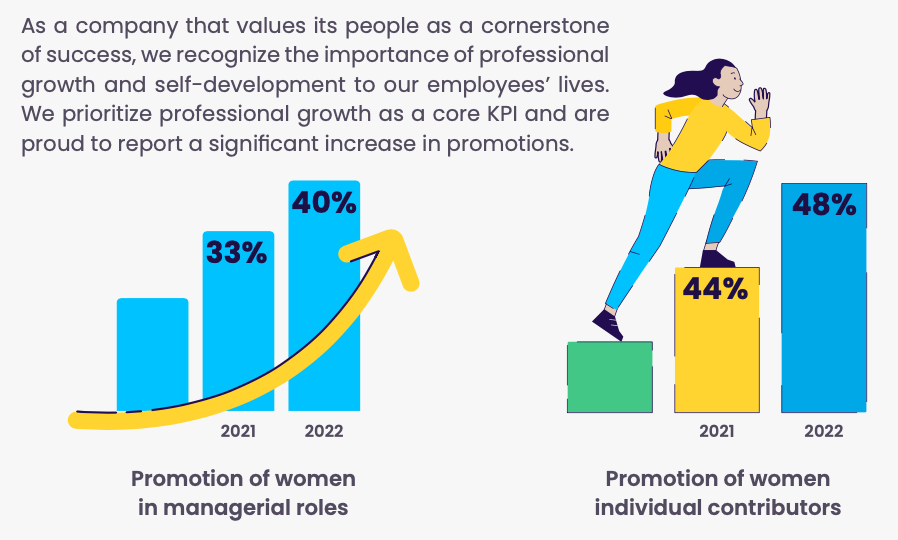 Internal mobility
AppsFlyer Internal Mobility program is aimed at supporting our peoples' career paths and ensuring their long-term success and fulfillment in our organization. We view our people's journey not just as a job.
We are proud to report that 51% of all internal moves were awarded to women, representing a 12% increase from the previous year.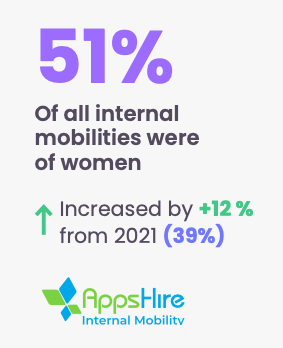 Working towards a diverse and inclusive workforce
AppsFlyer Communities
Our communities are based on three core pillars: people, community, and ecosystem.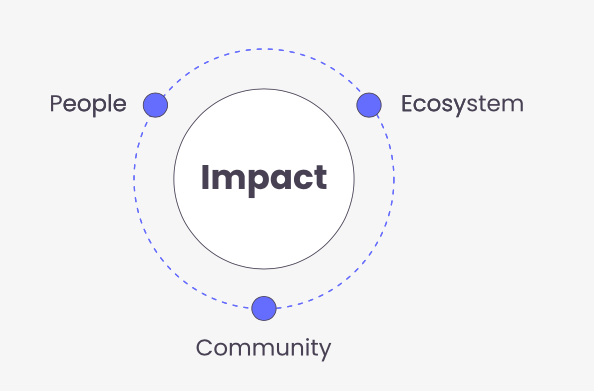 #Proud AF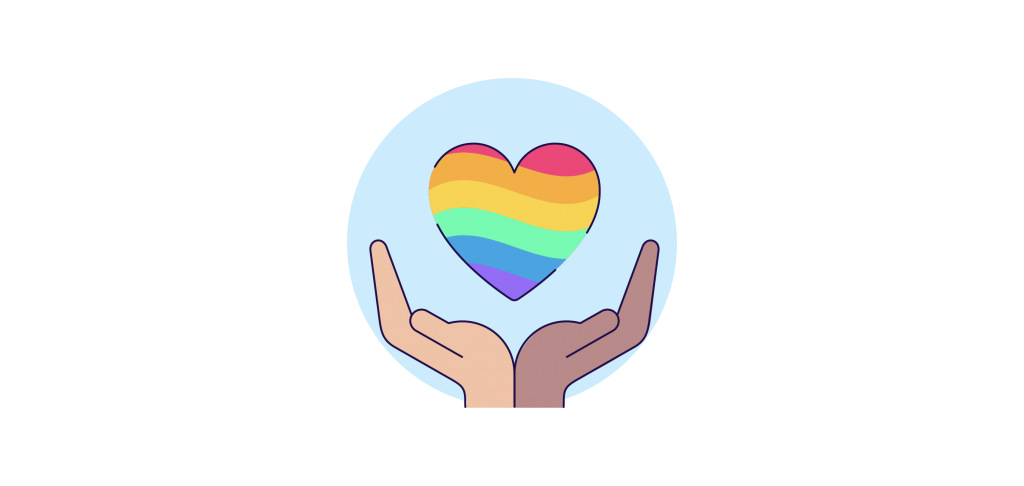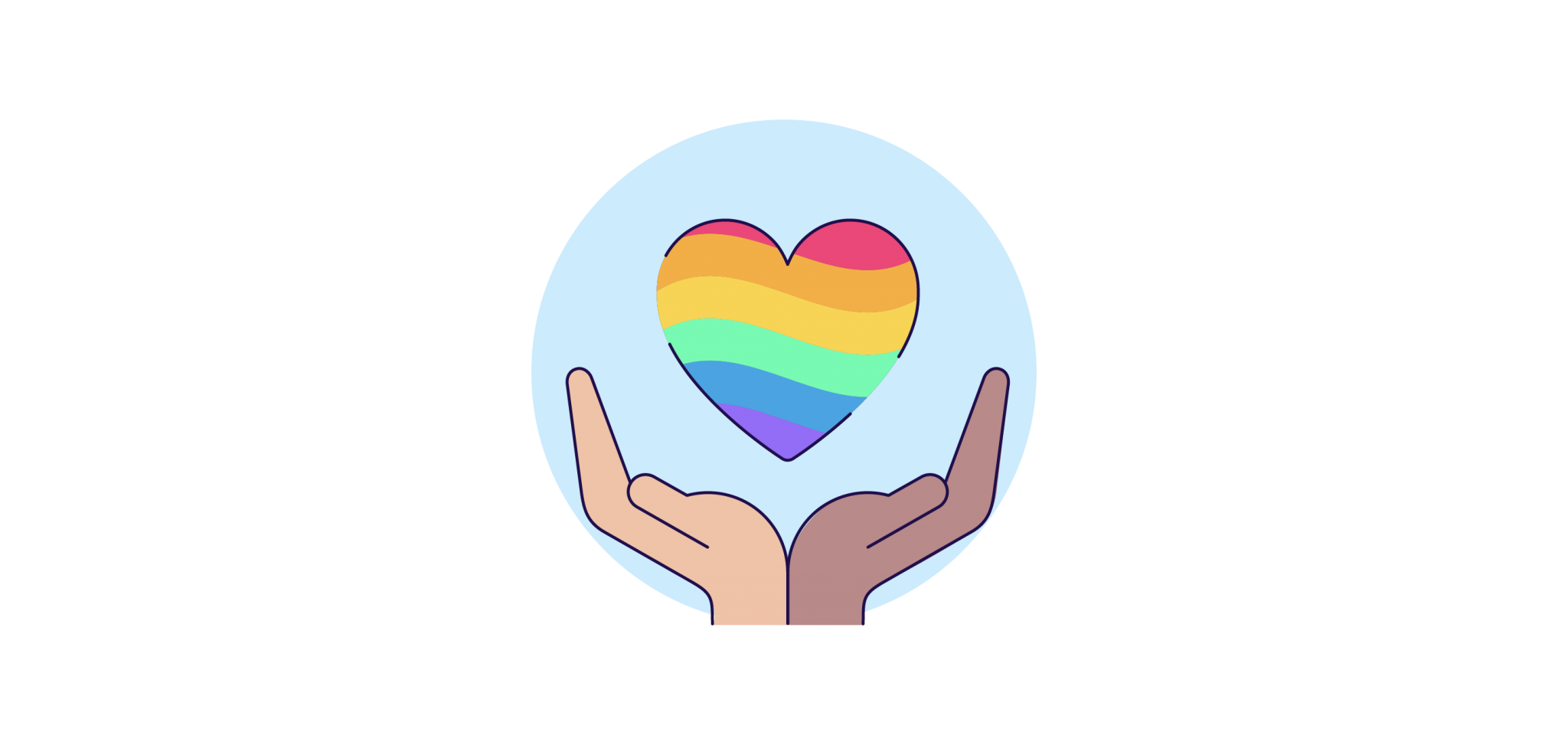 #Proud AppsFlyer, open to all LGBTQ+ community members and allies from different backgrounds, cultures, and regions, leads year-round programs and activities focused on volunteering, community engagement, mentoring, and industry networking. By fostering an open and supportive work environment, our LGBTQ+ ERG enables our people to bring their whole selves to work and contributes to our collective success as a company. We are proud to have a dedicated group of employees leading the charge of creating a more inclusive workplace for all.
The community works to create an open, safe, equal work environment for all.
#Sawa AF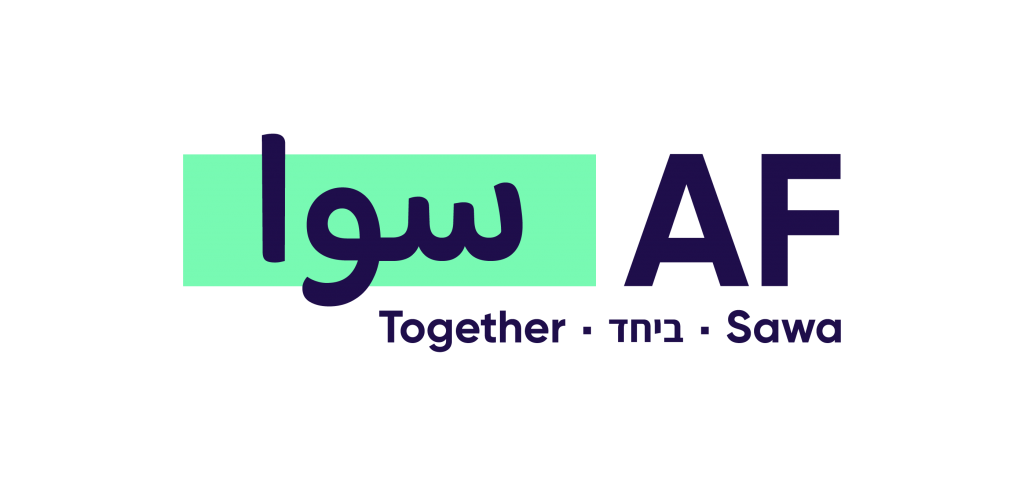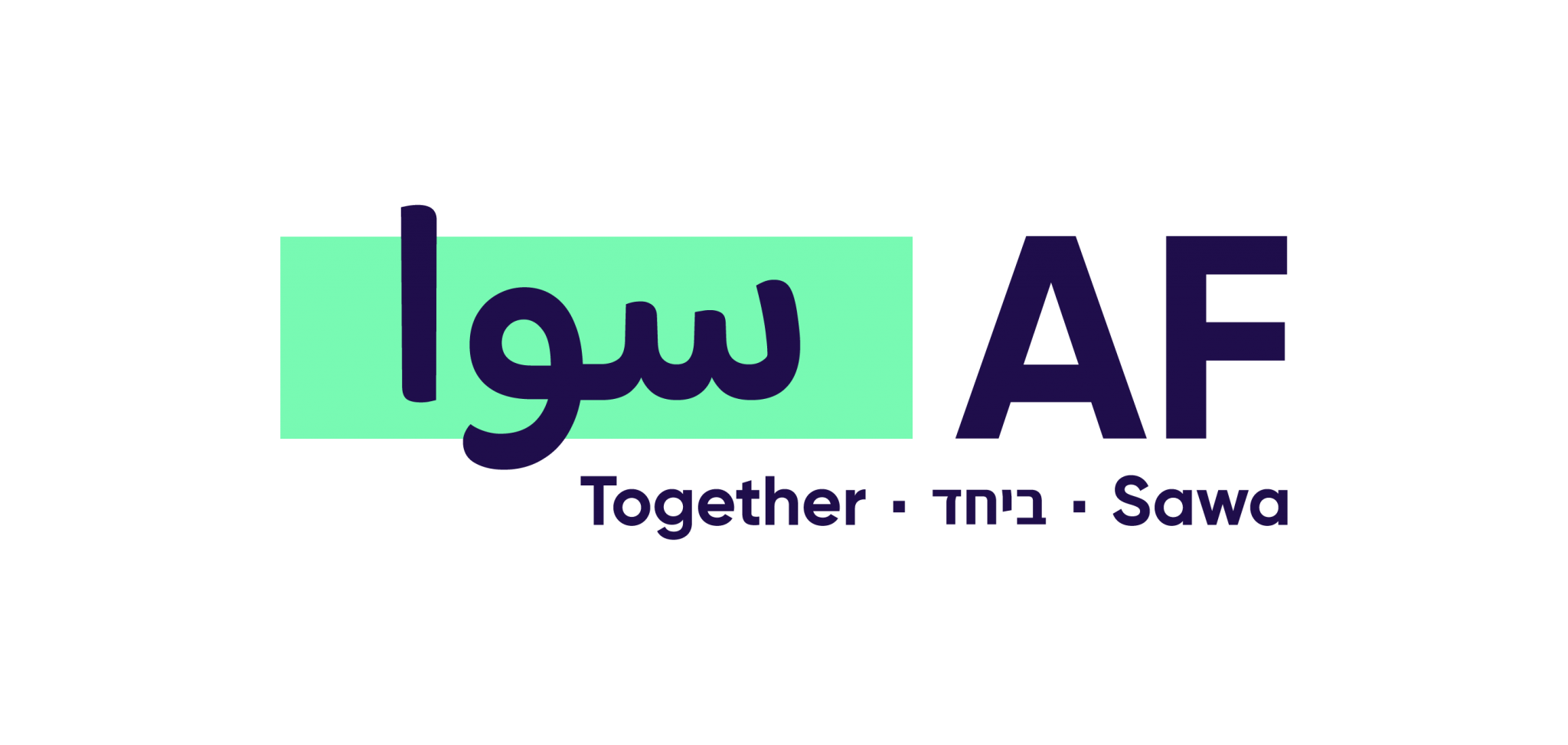 The Sawa ERG supports and wishes to create shared societies and spaces where we can learn to live better together. SAWA at AppsFlyer leads professional meetups for noncoders, women, and students, from Arab Society in Israel with the purpose of bridging gaps and instilling more confidence in young adults from the Arab community.
#Womxn of AppsFlyer community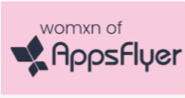 This ERG creates women's communities and spaces in each global office to encourage change in each region's cultural needs and office environment. We chose the term "womxn" to allow all gender identities to be a part of and find room within the community
#Womxn of AppsFlyer North America – Womxn of AppsFlyer NA aims to cultivate a community for its female and gender non-conforming employees based on mutual trust, shared experience, and empowerment. We intend to build an inclusive and equitable environment where we are able to connect with each other and discuss issues we may be experiencing at or outside of work. This initiative will equip us with tools and resources for career development and an opportunity to voice our ideas with the larger organization.
AF Born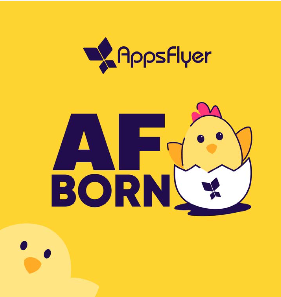 In locations where we have a large number of newborns; we run parental clubs to support new parents and help promote well-being.
AF Born is a place for new parents to mingle and connect. Each country's community meets the needs of that country and may include brunch, infant development support sessions, lectures, and workouts. The community is open to all parents on parental leave.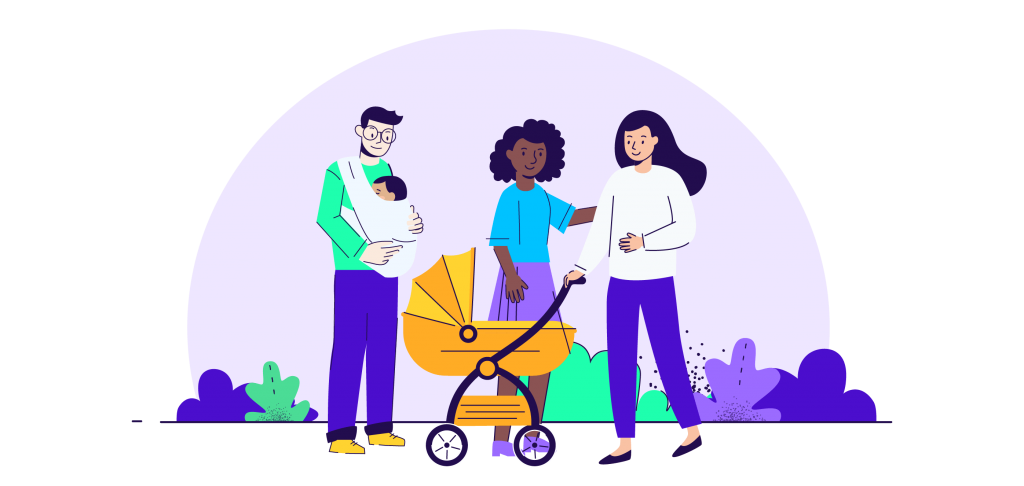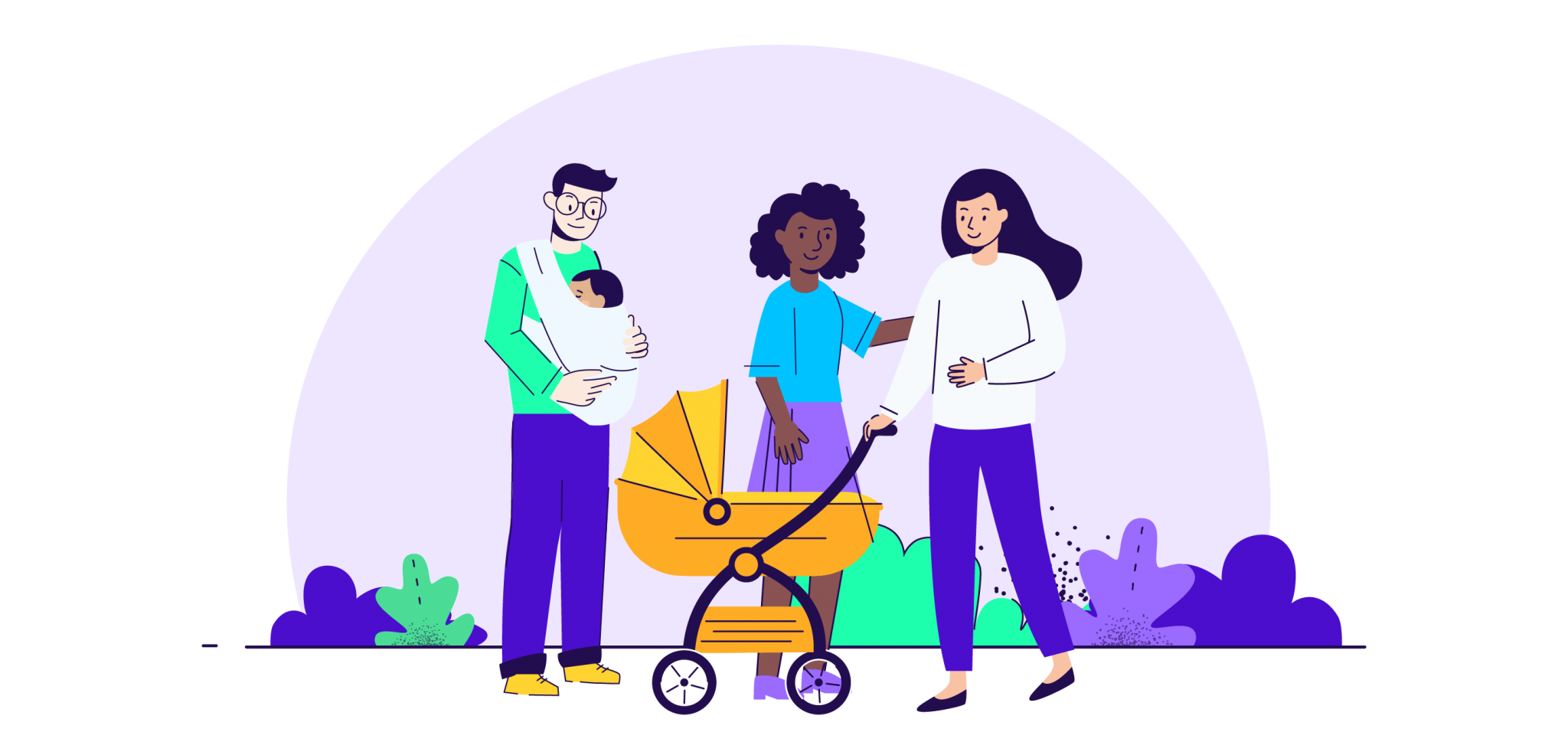 Parental leave
At AppsFlyer, we are a big community, and give a special place to our people's families. Last year, we launched parental leave for all parents, regardless of gender. In the past year, 181 families grew by a new family member, , and 78% of parents used our special parental leave.
40% of the births were of AppsFlyer people, and the rest 60% were of the spouse of AppsFlyer people . 66% of AppsFlyer's birthing people took advantage of our extended parental leave, and 85% of non-birthing parents took advantage of their parental leave.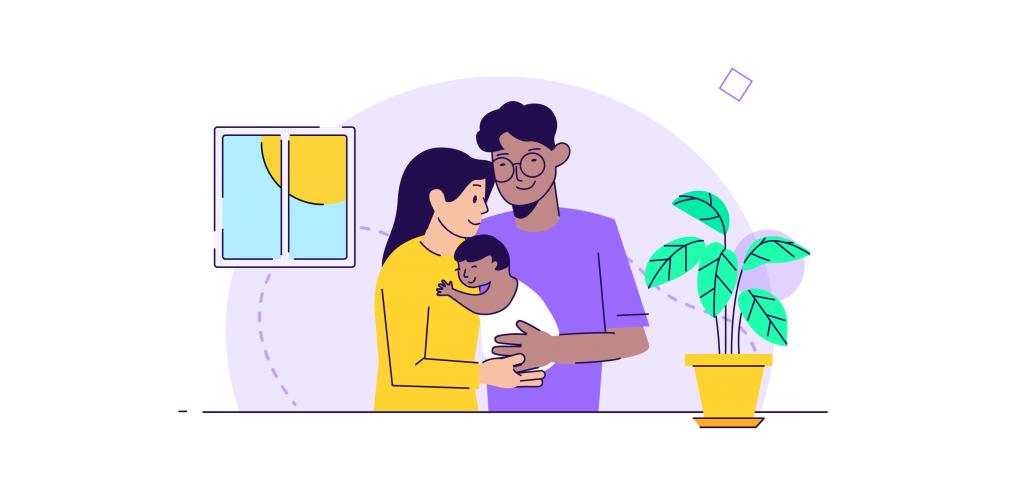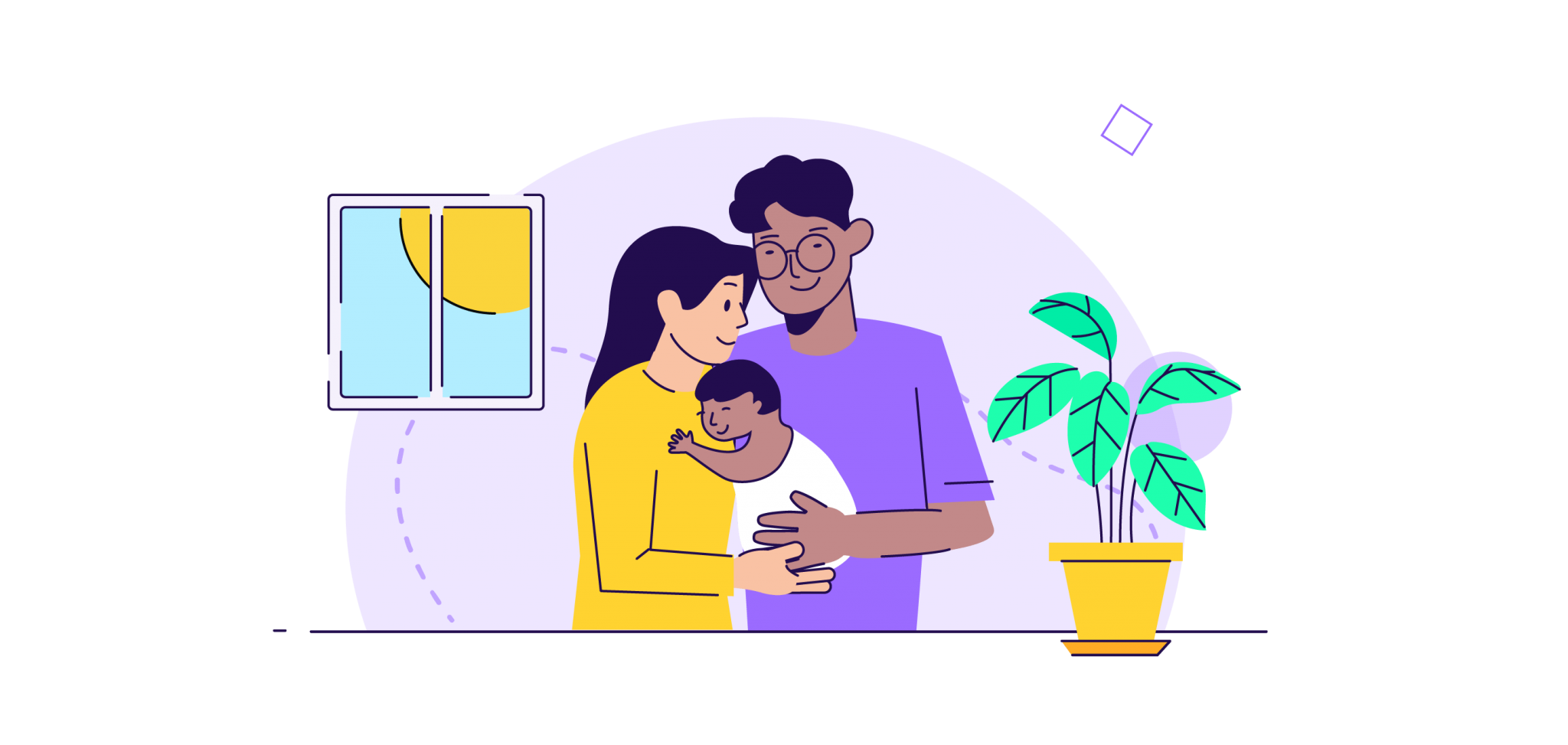 Fair and competitive pay
Compensation strategy:
Being people-obsessed is a key part of our culture. It's our North Star keeping the focus on adding value to our work. Our revamped compensation process and strategy ensure we are competitive, fair, and always aligned with the market.
Being data-driven is just as important for our people as it is for our products:
Compensation decisions are based on an internal and external market benchmark surveys per role and level.
A data-driven compensation review occurs annually for all eligible team members to ensure competitiveness, fairness, and recognition.
As part of our compensation review, we proactively conduct gender analysis and audits to review any outstanding cases in our comp committee. We are committed to minimizing gender pay gaps and ensuring women in all jobs, levels, and statuses are paid equitably.
Fair and competitive pay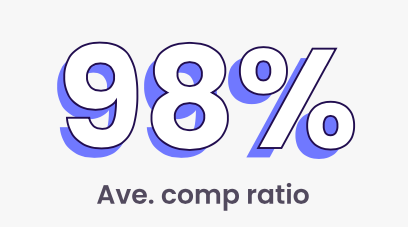 Compensation ratio = 100% means we are paying fairly and competitively to the market, based on the unique Combination of role, seniority level, and location.
Fair and competitive pay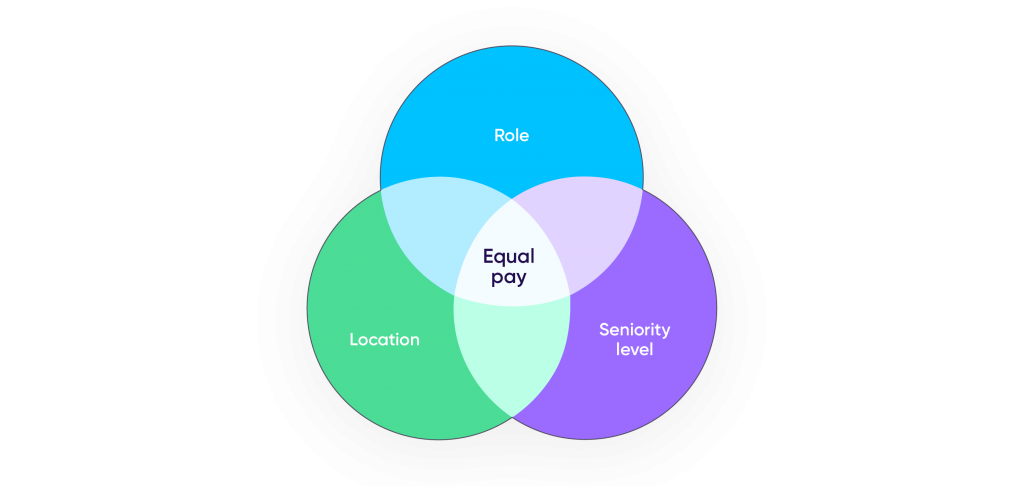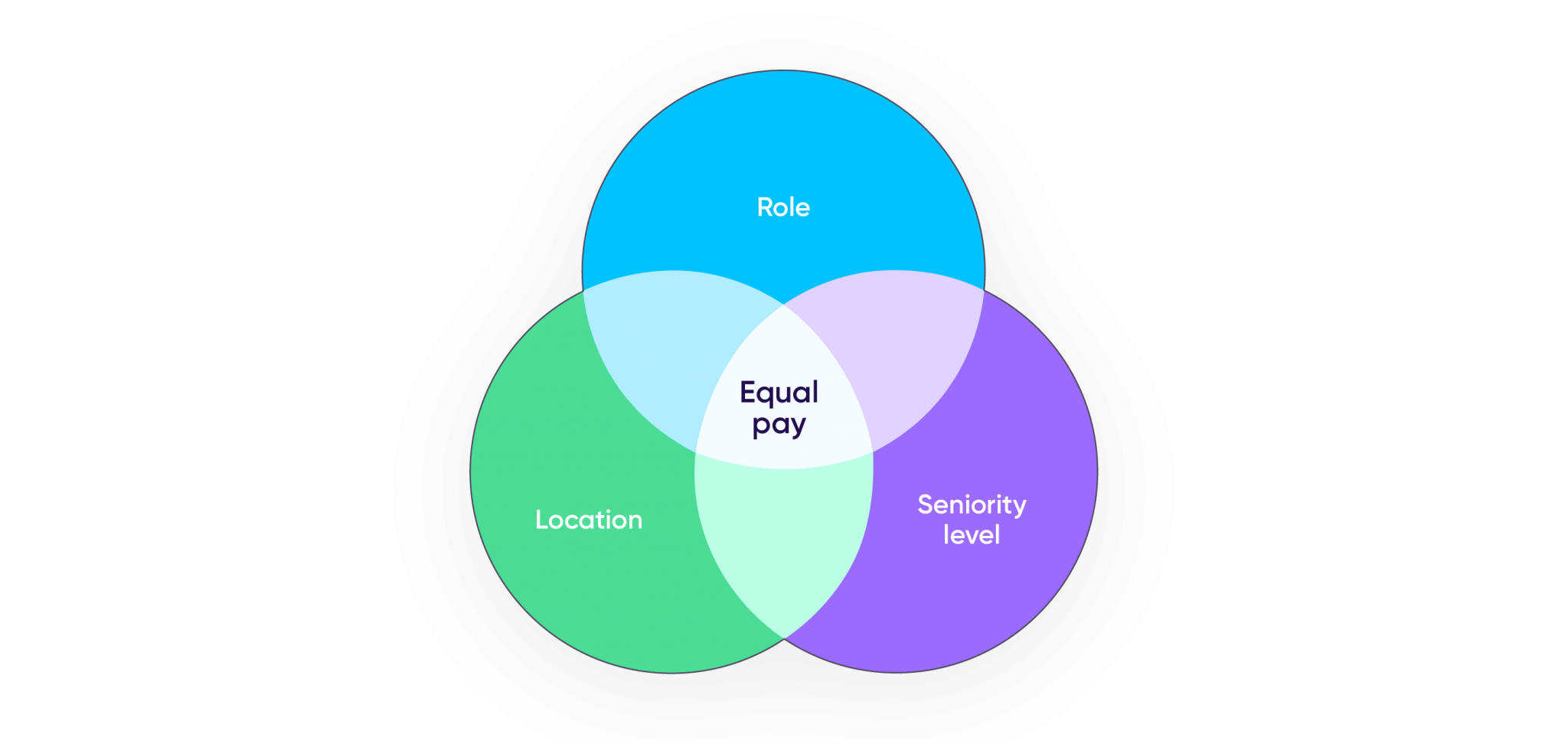 Advancing gender equality by empowering girls and women
As a company committed to creating a sustainable world, we believe in advancing gender equality by empowering girls and women. It is a fundamental part of our commitment and mission in action. We recognize that gender equality is a complex challenge that requires a multifaceted approach. We invest in programs and initiatives that provide access and equal opportunity to STEM education, mentoring, and tutoring for girls and young women. We work hand-in-hand with local and global gender equality-oriented organizations. We encourage our women to share their experiences and mentor girls and we support long-term programs in our worldwide communities to bridge the gender gap and promote equality. We aim to empower girls and young women to take charge of their lives and become the next generation of female leaders.
We believe that advancing gender equality is not only a moral imperative but also a savvy business decision. Diversity drives innovation, creativity, and growth, and we are committed to doing our part to create a world where every girl and woman has an equal opportunity to succeed.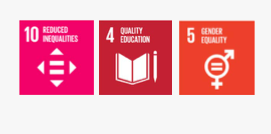 AppsFlyer women's month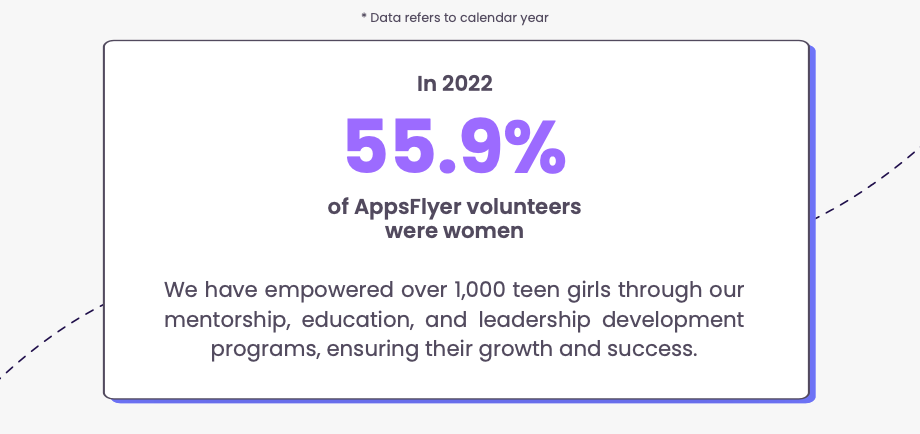 HerVoice
AppsFlyer Women's Month -a platform for women at AppsFlyer to share their professional and personal stories. The goal was to shine a light on their experiences and accomplishments, amplifying their voices and celebrating their contributions. To support them in delivering their stories with confidence and impact, we provided each speaker with 1-1 sessions with a public speaking coach. In March 2022 we held 15 sessions by our women with 711 participants, 48% of the company.
Worldwide impact
Our women are creating an impact in their respective offices and communities. China 🇨🇳 hosted a public speaking training for women and hosted an open day for university students to share professional information about interviews, applying for work and working in a global tech company. AppsFlyer Japan 🇯🇵, had an inspirational session with a senior marketing local person, to hear about her career journey. London 🇬🇧 sent a panel of our women to talk to primary school girls about careers. We believe that if you can see it you can do it! Our San Francisco 🇺🇸 invited young women experiencing homelessness into our offices for an interview workshop and to hear from our employees' unique experiences.
Data-Driven Impact – EqualiFy
In our pursuit of gender equality, we have forged a partnership with Avoda Shava with a common purpose to drive gender equality in Israeliworkplaces.
We firmly acknowledge the influential role of data in driving positive transformations, for our customers but also for society at large. It is with great pride that we share our impactful collaboration with Avoda Shava, a public benefit company dedicated to transforming organizational culture in Israeli workplaces to promote gender diversity and equality.
Harnessing our core business capabilities and the expertise of our talented team, we embarked on the EqualiFy initiative. We developed a comprehensive dashboard that serves as a resource for organizations seeking to drive meaningful change. This data-driven innovative tool will empower decision-makers with actionable insights, enabling them to make informed choices and implement effective strategies to advance gender equality in the workplace.
We are proud to be part of a project and a vision that not only aligns with our values but also demonstrates the transformative potential of collaboration, innovation, and purpose. The impact of EqualiFy will extend far beyond the workplace, creating a ripple effect that contributes to a more equitable and inclusive society.

Promoting Safe Internet for Girls
At AppsFlyer, ensuring the safety and well-being of children online is of utmost importance. With a staggering one-third of internet users being children, we recognize the critical responsibility we hold to safeguard children, our most vulnerable resources.
To fulfill this mission, we have established the Max Fund with a clear objective to create a world where children can thrive in the digital era without any harm.
41% of girls report being victims of online bullying, which is 15% higher than boys.
To address this issue, we have launched a new program aimed at empowering girls to become change agents and come up with innovative solutions they can share among their peers. We work closely with social organizations to support and empower girls and women, thereby creating a stronger future for our communities, society, and the entire ecosystem.