Leveraging analytics to triple monthly active users and revenue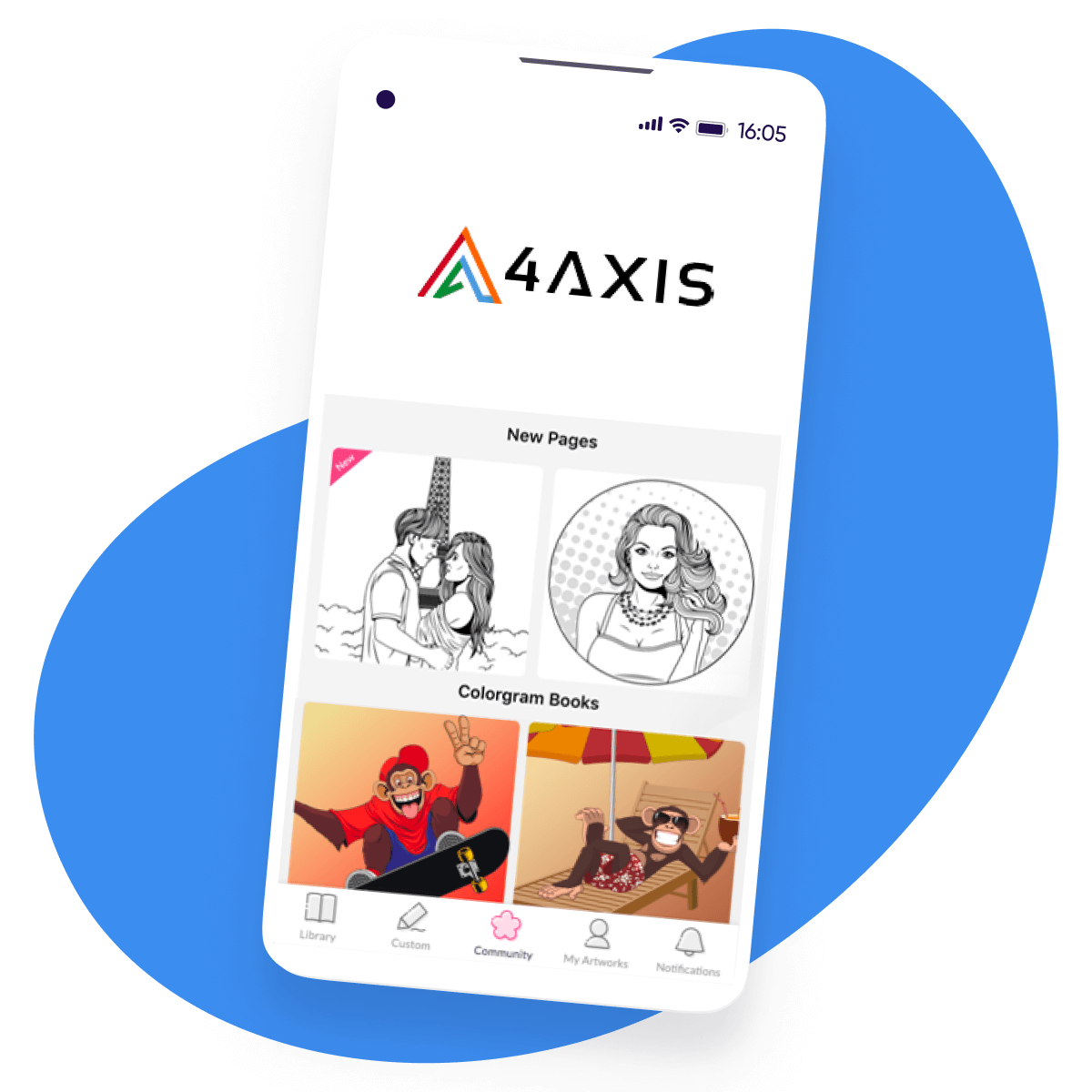 Background
Founded in Sri Lanka in 2012, 4Axis Solutions (Pvt) Ltd. began life as four passionate entrepreneurs dreamt of converging several concepts into a single unifying idea: Building intuitive mobile apps in the creative arts space.
In January 2013, they launched their flagship app Drawing Desk, which quickly grew in popularity, reaching six million downloads by August 2015.
On the strength of its Drawing Desk app, 4Axis was named a Google Strategic Partner by August 16th. Today, 4Axis has logged over 45M downloads across its suite of apps, registering 3M monthly sessions and exporting 6,000 average artworks per month (as of November 2021).
For over two years, 4Axis has been using AppsFlyer to optimize its US campaigns.
Challenge
In April 2021, 4Axis identified China as its next potential growth market.
Having targeted a number of markets organically, the team had determined that China was delivering a comparatively better return on investment. 4Axis, therefore, wanted to further leverage its initial success in the country by scaling its user acquisition efforts with paid campaigns.
However, the team had never run any campaigns in the world's largest app market. As this new initiative was of key importance to 4Axis' growth ambitions, the team needed to have the right analytics platform at the ready before embarking on its first campaign.
Specifically, they needed tools to measure which channels were adding the most value, with the objective of increasing monthly active users (MAU) and overall return on investment (ROI).
Finally, 4Axis also needed a partner who had experience and familiarity with  Greater China Region (GCR) and could offer key insights into the market.
Solution
When 4Axis ran test campaigns in China, The team quickly determined that AppsFlyer was the right platform for the task ahead. Using AppsFlyer's dashboard enabled the team to observe the true potential that GCR had to offer, and subsequently decided to invest more in the region.
AppsFlyer's Marketing Analytics suite was instrumental in affording 4Axis with a complete and accurate view of their user acquisition campaigns and their performance — all on a single dashboard.
Crucially, AppsFlyer's dashboard offered the necessary granularity at the regional level, which meant 4Axis could pinpoint which regions of the market were delivering the highest level of ROI.
These insights were key to help determine how and where best to direct its investments while scaling the campaign.
Results
The initial campaign was a phenomenal success and blazed a path forward to driving continued and sustained growth in the region.
4Axis witnessed install growth of approximately 45% month over month.
The company nearly tripled (2.7x) its growth in monthly active users.
And perhaps most importantly, 4Axis managed to triple its revenue growth thanks to its paid UA campaigns.
Subsequently, AppsFlyer would play a key advisory role in helping 4Axis to identify its next steps: Partnering with more ad networks in the China region in order to expand the scale of its user acquisition campaigns and monthly active users.
AppsFlyer offered strategic guidance on a number of industry insights regarding key geographies and ad partners, which ultimately helped to bolster the team's conviction in entering into relationships with new ad partners to further grow its user acquisition efforts.
Looking for an MMP? Get your free assessment template today
Thanks for your download!