Scaling across the globe with better marketing insights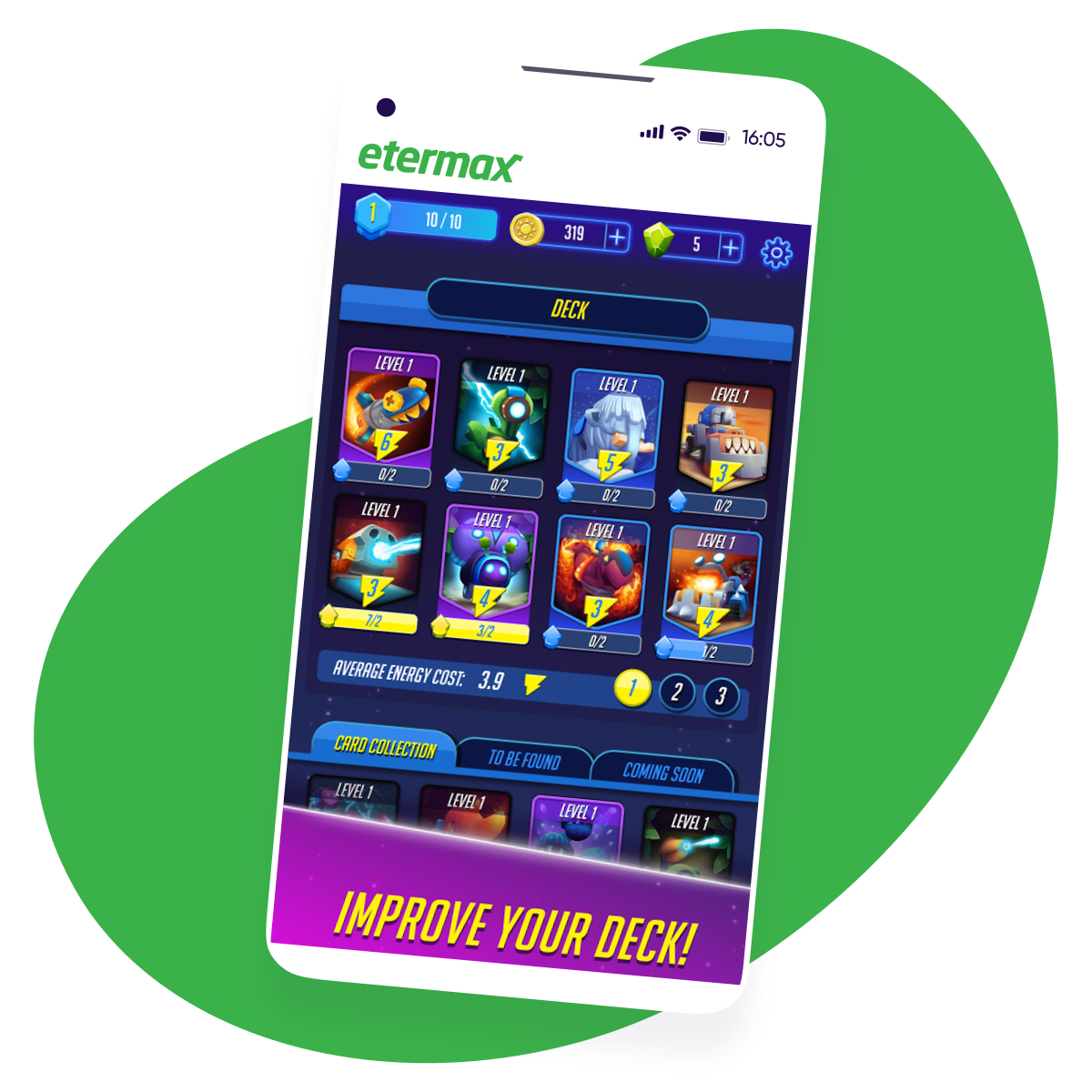 #1
App in App Store (US & LATAM)
Background
Founded in 2009 in Buenos Aires, Etermax is one of the leading companies in social games in the world.
Etermax's entrepreneurial and spirited culture, commitment to their games, and data-driven growth strategies have made them a cross-platform game development powerhouse.
Challenge
Following the success of Trivia Crack, a trivia game, the Etermax team wanted to scale their business and diversify their publishing portfolio.
With a growing portfolio of apps to promote, media running across over 50 networks around the world, and a healthy mix of in-app purchase revenue and in-app ad revenue, Etermax's marketing team needed a better marketing intelligence solution to measure and inform their marketing efforts.
Solution
The Etermax team upgraded their mobile attribution and marketing analytics to AppsFlyer.
Using AppsFlyer's deep integrations with every one of their media sources around the world, as well as AppsFlyer's customer experience and engagement suite across their social, web, and email promotions, Etermax began optimizing every element of their marketing efforts to improve their customer retention, monetization, and ROI.
For example, using AppsFlyer's industry-leading integrations and postbacks with every one of their media sources, the Etermax team was able to easily scale their programmatic media as well as their retargeting based on real-world performance.
Furthermore, using unlimited in-app event reporting and cohort reports, the Etermax team was able to develop a reliable predictive model based on early user engagement. This audience data was synced directly from AppsFlyer to their preferred networks, delivering a substantial retention and revenue lift.
Results
AppsFlyer's data and insights proved to be the perfect solution for Etermax team's needs, helping them improve every one of their target KPIs.
Their retention for non-organic installs tripled in their first few months, and continues to rise. With better insights into their user engagement, retention, and ad revenue the team continues to invest in data-driven, effective user growth, retention, and re-engagement.
Eric Tornquist, Etermax's Chief Marketing Officer, attributed this success to AppsFlyer, commenting:
"Making the move to AppsFlyer changed everything for the better. AppsFlyer dashboards are intuitive, their data is clean and unbiased, their global integrations are easy to set up and deep. Most of all, we were impressed by their attention to detail in everything from their cohort reports and customer service to their custom dashboards."
In addition, with this early success, Etermax dove deeper into AppsFlyer's more advanced features, including Custom Dashboards. This enabled teams to get the insights they needed without having to dig around resulting in greater collaboration across apps, media sources, and geographies and improved performance. Etermax has also taken AppsFlyer performance data to the next level using Raw Data Reports as the basis for all payments with all of their media sources.
Looking for an MMP? Get your free assessment template today
Thanks for your download!