How migrating to AppsFlyer lowered CAC and increased retention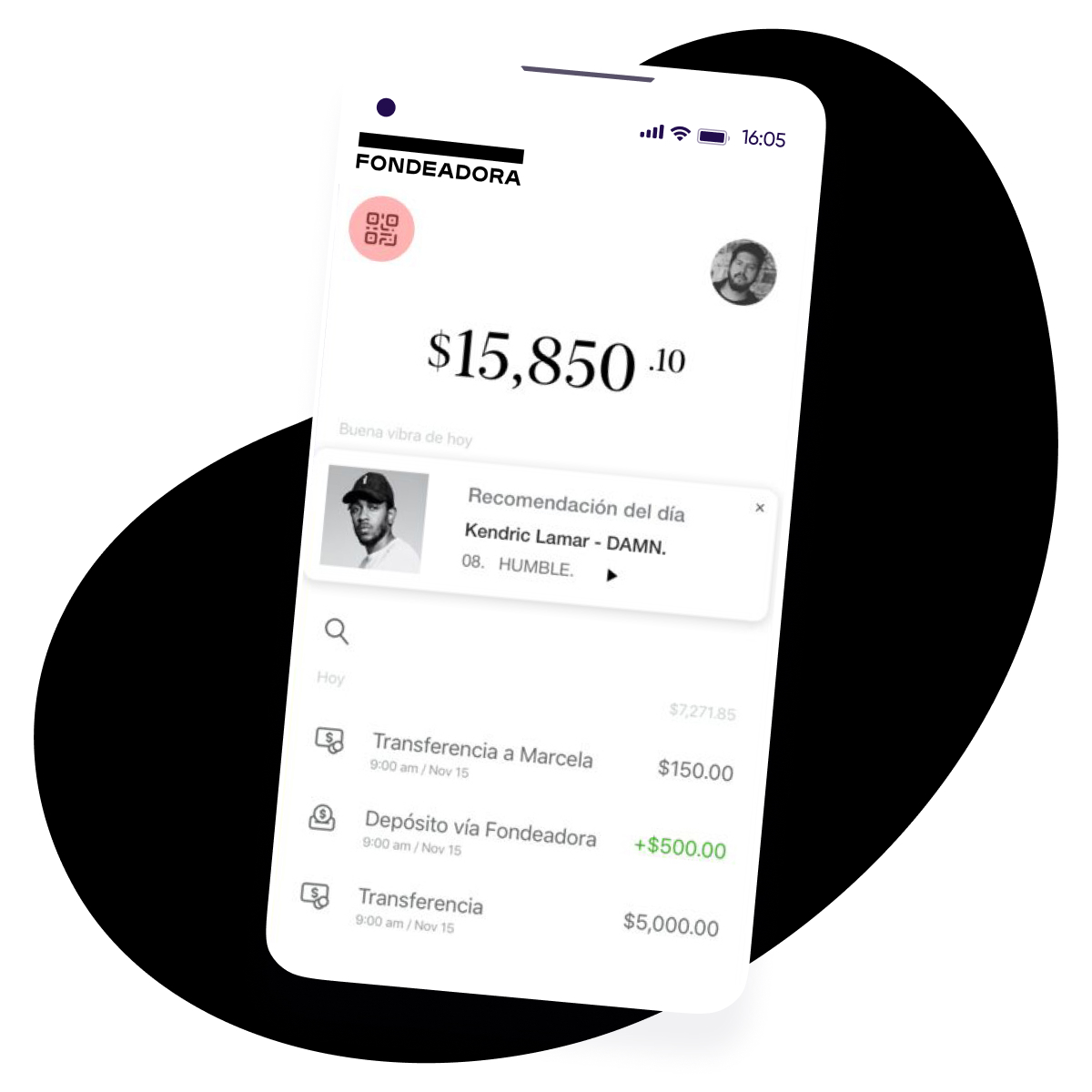 70%
Lower acquisition costs
15%
Increased customer retention
80%
Improved campaign effectiveness
Background
Fondeadora is a FinTech startup based in Mexico City that operates one of the largest standalone digital banks in Mexico.
The company raised a $14 million Series A round spearheaded by Gradient Ventures, Google's AI-focused venture fund to fulfill its vision of providing the best solution to manage, save, and spend money.
Founded in 2019, the company already manages 150,000 accounts and is adding $20 million in deposits every month.
Challenge
When Abdala Pineda joined the Fondeadora team in July 2020 as Head of Growth, he set as his first goal to gain a clear understanding of Fondeadora through its user data.
This in turn meant developing state of the art attribution and BI capabilities; as he understood that strong foundations in the company's technological growth stack was key to achieving sustainable growth.
Abdala understood that to win a market with millions of potential underbanked users, seeking a competent alternative to financial services offered by traditional banking institutions, Fondeadora's growth team needed to take a deep-dive into their historical data to gain a clear picture of what their customer behavior looked like.
"When I joined Fondeadora, I discovered that our current attribution partner was lacking the customer support and functionality that we expected from such an integral tool in our growth stack. We faced many issues in accessing our own data and understanding what the capabilities of the tool were. We lost money and time paying for an underused service for half a year which was not being leveraged, thus providing no value for us."
At that time, Fondeadora was working with a different attribution solution where the team faced head-on difficulties in accessing their own data in a quick efficient manner that would align with the team's execution rhythm.
In addition to this, the tool's complexity made it difficult for other areas within Fondeadora to consume and leverage user event and attribution data.
Solution
Fondeadora made a smooth and seamless transition to AppsFlyer, where they were immediately able to leverage AppsFlyer's powerful integrations with their Customer Data Platform (CDP) and remaining growth stack tool – this seamless integration helped compound on Abdala's vision of developing a robust and accurate user data foundation needed to grow the business.
The finance team easily built its own custom dashboard enabling them to directly measure user acquisition spendings by campaigns and channels, attain financial forecasts and monthly predictions .
Today six different departments leverage AppsFlyer on a daily basis at Fondeadora, and are able to rely on trustable data to make the best decisions for the company.
Pineda shared that,
"Attribution is one of the most important elements to our business, and with AppsFlyer we have the liberty to build our own script. The AppsFlyer Customer Support team in Mexico works closely with my team, and using the simple API integration we now have the opportunity to access and manage user data directly in our data warehouse, unlocking the ability to build real time dashboards and analysis used to provide visibility on our KPI's performance for the entire organization."
Results
With the help of AppsFlyer, the Fondeadora team was able to segment their user base, unearth the realities of its acquisition efforts and find different outliers that generate valuable insight.
They have lowered acquisition costs by 70% and are now leveraging user behavior as an integral component in the optimization of the product's activation phase.
Moreover, they are now actively developing integral strategies in unison with the product team to engage and drive loyal customers, increase the customer retention by 15%, and improve campaign effectiveness by 80%.