Building the fastest growing eCommerce brand In South-East Asia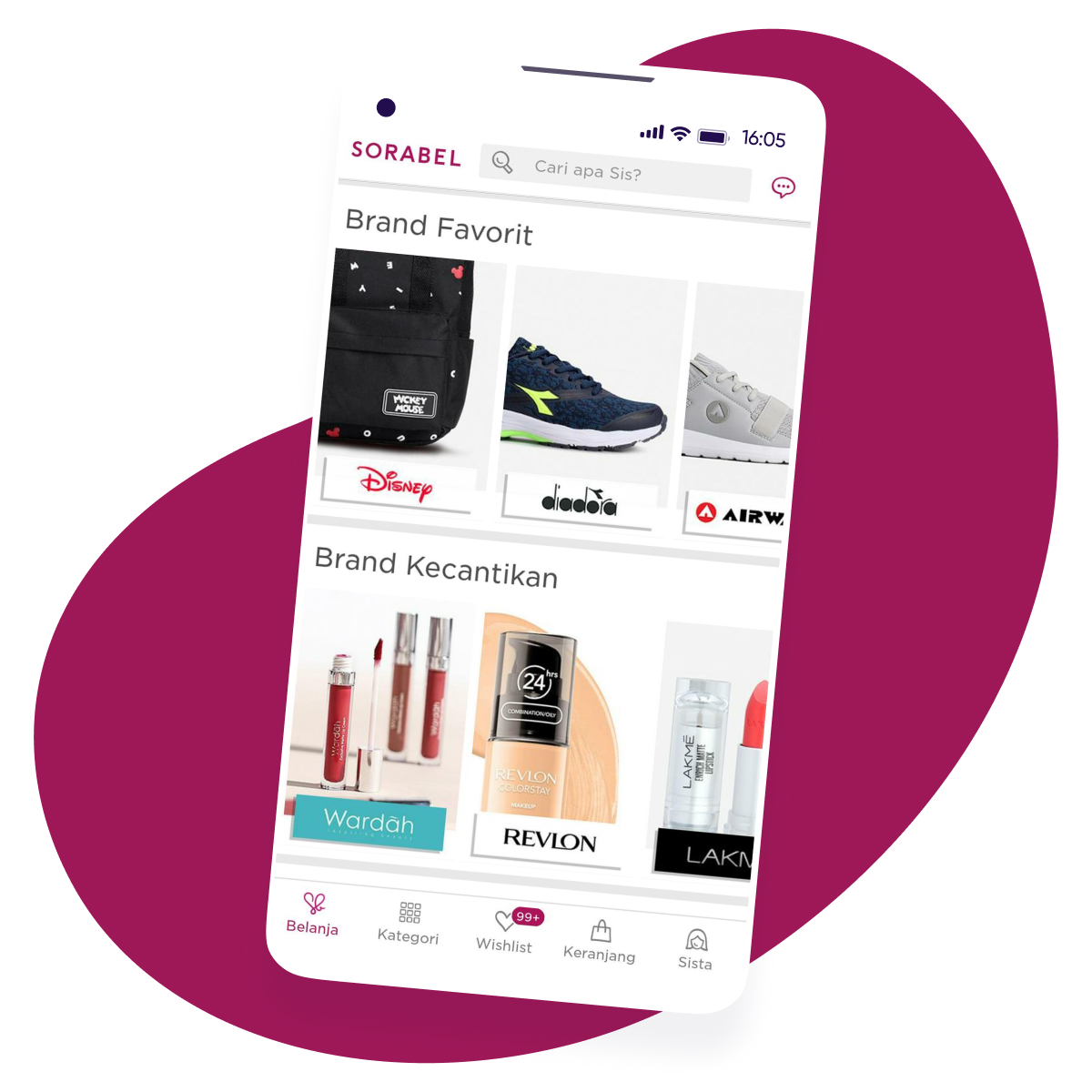 5X
Growth in user loyalty
2.3X
Faster growth in installs
30%
Savings on marketing spend
Background
Sale Stock is a mobile-first, eCommerce innovator known for their affordable and high quality goods.
Sale Stock has relied on AppsFlyer's mobile attribution and marketing analytics to grow their business since their Android app first launched in October 2015.
Challenge
The mobile revolution hit Indonesia's eCommerce market like a tidal wave.
To gain market share in this mobile-first, Android-centric market, Sale Stock needed to deliver both a superior mobile shopping experience and top-tier mobile performance marketing.
In the land grab for the mobile market share in this highly competitive market, Sale Stock sought a mobile measurement partner that would allow them to scale quickly and efficiently.
Solution
From day one, Sale Stock integrated the AppsFlyer SDK and began measuring and optimizing their mobile performance across their paid, owned and earned media.
Using AppsFlyer's deep partner integrations, Sale Stock was able to quickly add, test and scale dozens of paid media partners – without needing to add any new SDKs.
By measuring everything from media cost and installs through revenue activity and ROI across all of their major media sources including Facebook and Google, Sale Stock's marketing team was able to quickly scale their user acquisition and improve their bottom-line performance.
Over their first year, Sale Stock's team developed a competitive edge thanks to their innovative use of their AppsFlyer data.
Working closely with their customer success manager, the team developed a fresh, data-driven strategy that utilized the full potential of their raw data reports including performance data, device signatures, uninstall trends and fraud insights.
Using AppsFlyer's Push APIs, the team measured and optimized against both standard performance KPIs (e.g. installs, cost, ARPU, ROI) as well as innovative data parameters like fraud insights, and device and OS-level performance data in real-time. This data revealed new market opportunities and led to dramatic performance improvements.
"AppsFlyer is simply irreplaceable. They are our source of truth for marketing performance, and their customer success team is an amazing resource for industry insight and experience." – Anthony Loekita Harsono, Product Marketing Manager
Results
Sale Stock's marketing-driven growth has been phenomenal.
To date, nearly two-thirds of all Sale Stock installs were driven by their marketing campaigns. Using AppsFlyer's deep integrations and robust data export capabilities, the team effectively and efficiently scaled their marketing. By optimizing their paid media targeting and strategy to improve both user engagement and loyalty, the team drove a remarkable 5x year-over-year improvement in user loyalty and a 2.3x boost in their paid media growth.
Furthermore, by using AppsFlyer's Fraud Suite, Sale Stock was able to effectively address fraud issues in real-time, recognizing a substantial 30% savings and gaining an important competitive advantage.
Looking for an MMP? Get your free assessment template today

Thanks for your download!