Battling fraud on the road to becoming a top travel management platform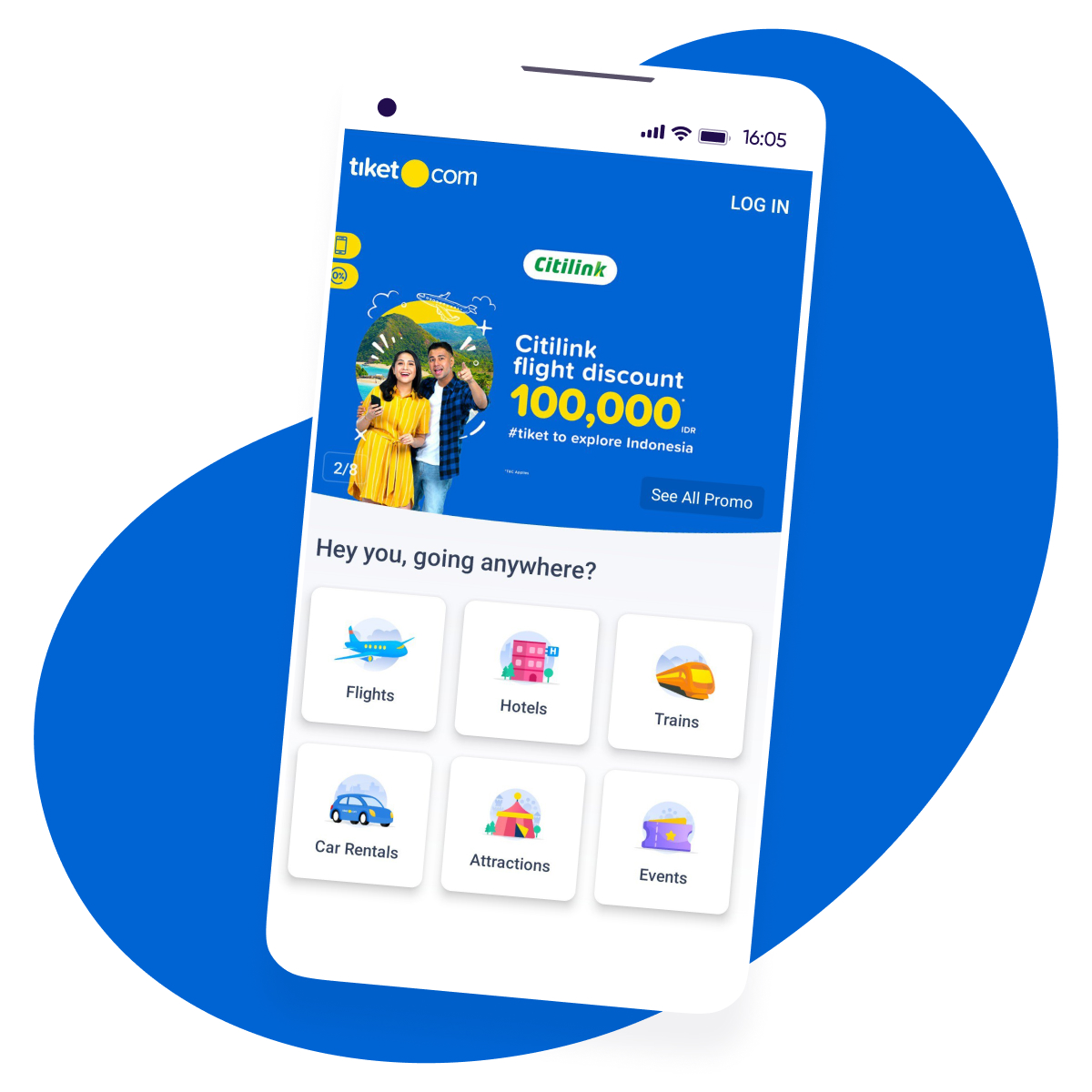 Background
The Indonesian app market is plagued with costly fraud. In the first quarter of 2019, financial exposure to mobile fraud in the Travel vertical has already topped $9M with 36% of all installs marked as fraudulent.
However, this number is decreasing in comparison with Q4 2018, at least for the companies using an advanced ad fraud prevention solution.
Tiket.com was first founded in 2011 in Indonesia and is today one of the country's top travel management platforms. In the past 3 years, their growth has been tremendous: their active user base has grown by 200%, while install rates increased 10X YoY in 2017, and 2X YoY in 2018.
Challenge
With this massive growth in a very short time, Tiket.com realized a disturbing trend: the number of user registrations was much lower than the install count. The trend indicated a high likelihood of fraudulent clicks and installs.
These clicks were clicks Tiket.com was paying advertising networks for, and clearly this money was going to fraudsters.
The team had no way of knowing which of the ad networks they were working with were responsible for this behavior, and required an advanced prevention system that could help clean up their data and save the money that is otherwise going to fraud.
"We started using email, phone numbers and other channels as a proxy to measure LTV," states Dyah Wulandari, VP Performance Marketing at Tiket.com.
But it was no easy task.
Wulandari continued noting, "We first needed to deal with the hundreds of invalid clicks and suspiciously-short CTITs. In Indonesia, where the majority of users don't have a high-speed internet connection, we were able to recognize patterns in CTIT that didn't make sense. We needed to address this with the problematic ad networks; fraud was costing us a lot of money. Moreover, it was really time consuming for our team; they needed to work for hours just to clean up numbers which we had thought were genuine. We tried to manually review these anomalies and send them back to our partners, but it was a nightmare".
Solution
After comparing the options on the market, the Tiket.com team chose AppsFlyer for its advanced fraud prevention capabilities.
Protect360, AppsFlyer's fraud protection solution, utilizes advanced machine-learning to detect and block multiple types of mobile fraud.
It enables app marketers to dive deeper into fraud data with dedicated dashboards and customizable protection and is built on the world's largest mobile database – over a trillion monthly data points and 8.4 billion devices catalogued.
Results
"With their help, we managed to save up to 80% of our time, so we can focus on the data and analysis for unique users (WIP), LTV, creatives optimization, customer segmentations and leverage other channels to generate new installs. The solution also allowed us to combine the data with our internal data (e.g. transaction records, AOV). By doing so, we can predict user behavior (such as which airline a user prefers, which location they are traveling to, are they frequent travelers, family travelers, or just occasional travelers, etc)."
The team managed to decrease their mobile marketing budget by 30%, enabling them to reallocate resources.
In addition, their ROI increased by 20% while their user-base grew by 25% in the first quarter of 2019.
The team now make informed decisions about which networks to work with and only focus on 4 to 8 major ad networks.
"We encourage every app marketer to not ignore the problem of ad fraud, but to tackle it in a timely manner. The problem is real and huge and has significant repercussions on the marketing budget and team. Your choice of provider for blocking fraud needs to be a solution recognized by the market as the leading one, it must be based on a great amount of data and able to learn over time as fraud always evolves."
Looking for an MMP? Get your free assessment template today
Thanks for your download!