Scaling a gaming business in China and around the world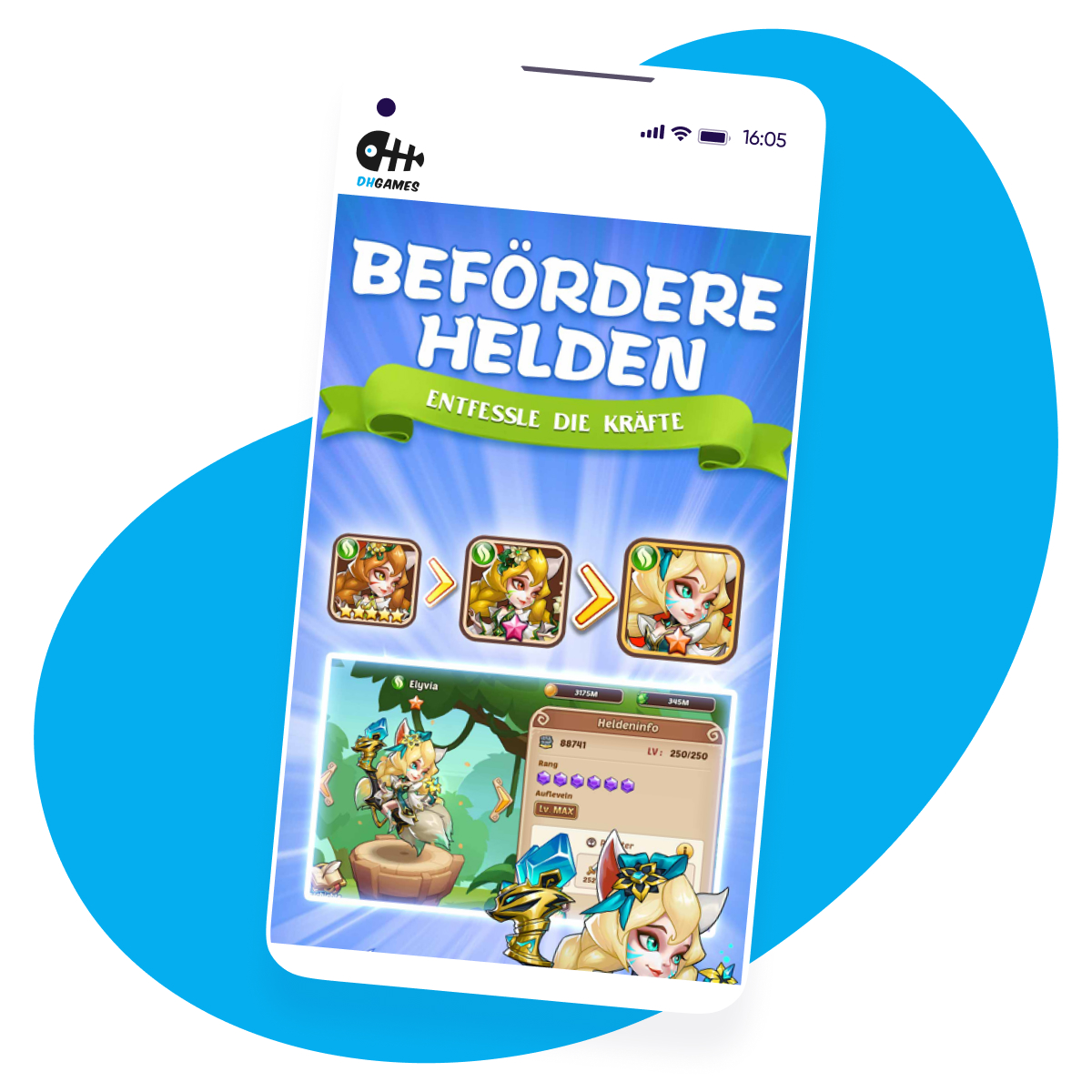 15X
Increase in loyal users
Background
Founded in 2011, DHgames is a leading mobile gaming developer.
Their highly acclaimed titles, including Castle Defense 2, Dungeon Rush, Galaxy Defense, Kingdom in Chaos, Treasure Defence, Toys Defense: Horror Land, Tiny Defence, and Idle Heroes have more than 80M downloads worldwide.
Challenge
Right from the start, fragmentation was a major issue for DHgames.
Many of its preferred ad networks needed a constant sync of in-app events in order to provide lookalike targeting and to optimize programmatic channels like Facebook and Google.
Maintaining multiple SDKs and server-to-server integrations quickly stretched its resources.
Additionally, attribution was proving very difficult in the domestic Chinese market. Without the Google Play Store, DHgames needed a better way to measure its out-of-store installs.
Solution
After a thorough review of the market, DHgames selected AppsFlyer as its attribution and mobile analytics provider. Its primary considerations were feature comprehensiveness, global and local integrated partnerships, price, data richness, analysis tools, local support, and dedicated local success management.
By both attributing its installs and measuring its in-app events through AppsFlyer, DHgames gained real-time insights into global and local performance.
AppsFlyer's out-of-store attribution, as well as deep integrations with leading Chinese ad networks provided its marketing team with true, end-to-end clarity on their business growth, bottom line revenues, and ROI both locally and abroad. By further syncing this data to their ad network partners, DHgames improved its marketing speed and efficiency.
Results
AppsFlyer's solutions allowed DHgames to bring its games to market at global scale, improving performance across every channel with minimal effort.
Early on, DHgames refined its KPIs, optimizing user acquisition and re-targeting while improving marketing ROI. The impact of this data-driven approach has been phenomenal.
Idle Heroes reached the top 10 in both App Store across 58 countries and Google Play across 32 countries. On the domestic front, AppsFlyer's out-of-store attribution and local partnerships helped drive 2x revenue growth in just a few months, validating their local/global approach.
Zhang fu Tao Marketing Director, DHgames reflected on AppsFlyer as a key component of their success noting:
"AppsFlyer is the cornerstone of our marketing. AppsFlyer accurately measures all of our traffic across every channel and geo in the world, helping us understand our performance and efficiently drive our business growth."
Today, with 30x new user growth, 10x revenue growth, and 15x better user loyalty, DHgames' marketing team continues to scale their business, both domestically and abroad, with their AppsFlyer data as their guide.
Looking for an MMP? Get your free assessment template today
Thanks for your download!