Consolidated reporting and better attribution cut CPI by 15% and hike conversions by 10%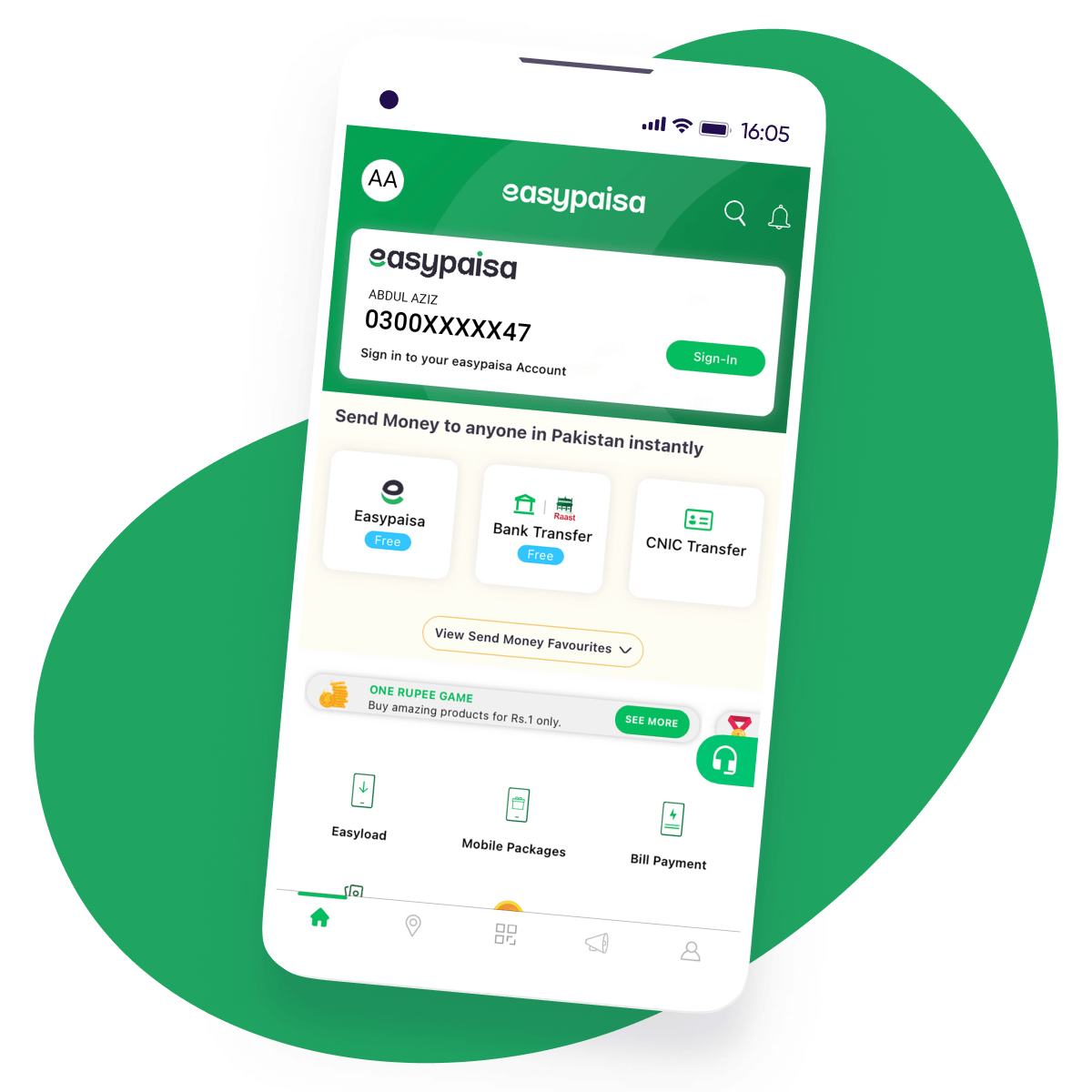 Background
Launched in 2009, Easypaisa is Pakistan's first digital payments platform and the only GSMA Mobile Money certified service in the country, operating as part of Telenor Microfinance Bank.
Having launched initially as a money transfer service, Easypaisa now envisions becoming a Super App with the goal to provide instant access to convenient and innovative digital financial services to people across the country.
After a period of internal testing in 2006, Easypaisa officially launched its app in 2009 on the Google Play store and relaunched it in 2016. The app now has over 10.8 million active device installs, with more than 1.5 million followers across its social media platforms.
As a pioneer in introducing financial products enabled by cutting-edge technologies, Easypaisa's mission is to transform Pakistan into a cashless and financially inclusive society.
Challenge
Driven by the hyper-growth of mobile finance that the COVID-19 pandemic accelerated, Easypaisa is now undergoing a period of rapid expansion as well. To match this growth, Easypaisa needed to scale up its acquisition campaigns across its digital platforms.
What Easypaisa needed was more visibility to increase its ability to gauge and optimize campaign performance across its offline and online platforms.
In addition, the team needed to maximize the impact of their spend by better identifying which of its media sources were adding the greatest value to its businesses, while returning the lowest rate of redundant/fake installs.
To achieve these goals, Easypaisa sought a measurement and attribution solution that could consolidate its reporting processes while integrating its digital platforms.
Lastly, to be able to increase the impact of their budget, the team needed to improve retention and improve their user journey with automated remarketing campaigns that made use of dynamic links.
Solution
In AppsFlyer, Easypaisa saw a cost-effective solution with a world-class reputation that could deliver localized services in Pakistan.
The AppsFlyer solution met all of their requirements in full, including remarketing, in-app events, deep-linking, a quick and seamless integration, and a customized offering that was perfectly tailored for Easypaisa's needs.
AppsFlyer's multi-touch attribution platform allowed Easypaisa to attribute every touchpoint across their user journey, which assisted the team in funnel mapping and tracking.
The marketing team could also create multiple data sets for analysis via Data Locker, and access over 100 attributes that were specific to AppsFlyer's solution. This level of reporting and attribution tracking enabled the team to better measure their campaigns across all online and offline platforms.
Further, AppsFlyer delivered a dynamic deep-linking solution through Onelink, which allowed the team to create a personalized journey that directed users straight to their app, boosting conversions and revenue.
Lastly, with Protect360, Easypaisa could pinpoint which platforms were contributing most to redundant/ inactive/ dead installs — by detecting and preventing mobile app fake events.
"It's really important to analyze data on a granular level to take informed decisions. AppsFlyer gives us visibility through front end dashboard as well as raw data that is matched with our internal data for in depth analysis"

Abrar Ahmed – Assistant Director Growth Marketing
Outcome
The AppsFlyer integration helped the Easypaisa team to reduce costs and increase conversions.
By blocking redundant/ dead/ inactive/fake installs and setting up an integrated system to track cross-channel installs, the Easypaisa marketing team managed to reduce its cost per install (CP) by 15%.
AppsFlyer's solutions allowed a few key publishers to transition to a cost-per-registration buying model, which resulted in a further drop in customer acquisition costs.
Further, the integration resulted in a 10% improvement in conversions across platforms.
Going forward, AppsFlyer will continue to support Easypaisa's objectives through the tracking of new and existing users on the app and the implementation of automated triggers.
"We partnered with AppsFlyer in 2019 to connect our marketing and product funnel – that would essentially allow us to compare the quality of acquisitions (in terms of driving meaningful actions within the app) coming in from our paid and organic channels. The on-boarding was extremely smooth, even though we had to plot hundreds of in-app events against unique triggers and multiple parameters, due to AppsFlyer 24/7 customer support. With the option to customize our AppsFlyer ID's we were also able to stitch customers back-end account identifiers with-in their AppsFlyer ID's – allowing us to further track our customers journey within parallel offline databases. The ID stitching also allowed us to secure our customers PID's – which was a very important regulatory clause for our industry.
We signed-up to use one small facet of AppsFlyer services, but realized in a very short span of time that AppsFlyer's holistic suite of services could help us in further enriching our information stack. Protect 360, Xpend, Incrementality and One-Link are the core services which we're utilizing currently for better decision making."

Syed Muhammad Hani Haider – Director Growth Marketing & Performance Analytics
Looking for an MMP? Get your free assessment template today
Thanks for your download!