Leveraging the power of audience segmentation to boost reactivation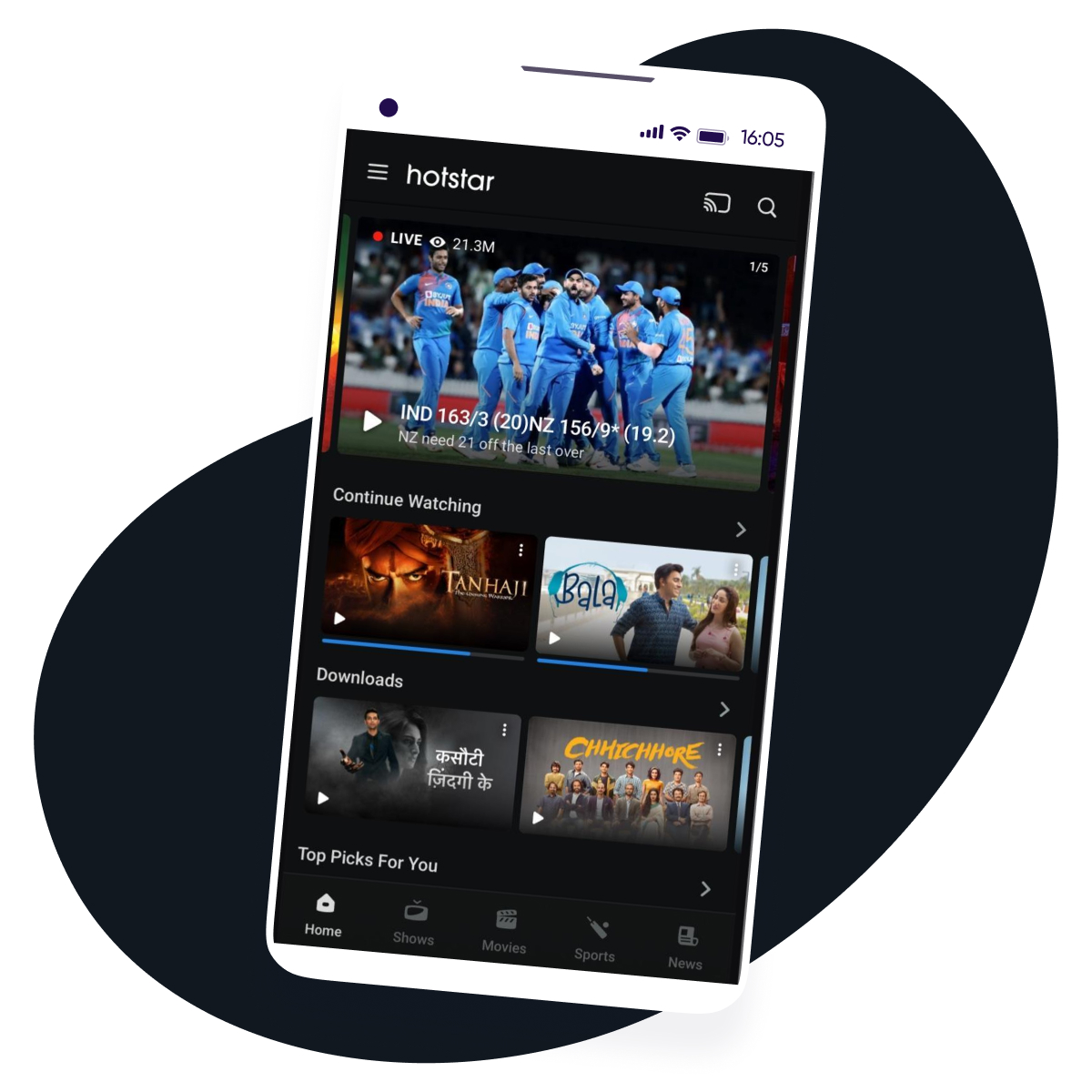 Background
Hotstar is India's media streaming giant.
Today, it is the home for digital sports and entertainment streaming in the country and has set the global benchmark for the most number of viewers (25.3 million) watching a single live event (Cricket World Cup 2019). It offers over 100,000 hours of television and film content across 17 languages, and is synonymous with the live sports experience.
Most recently, Hotstar surpassed a key milestone of 300 million MAUs largely due to their user acquisition efforts and the stickiness of their platform.
Challenge
As a result of its consumer-focused product development, Hotstar sets a high bar on user engagement in their quest to improve retention rate. 
With this as a priority in mind, the Hotstar marketing team devised a robust strategy aimed to reactivate dormant users. They conducted audience segmentation across 7 different variables and targeted customer clusters across digital platforms with personalized communication based on their user's media consumption history.
Solution
Targeting audience clusters with personalized ads, Hotstar wanted to reach out to users who had previously interacted with their platform, but since then had gone dormant.
AppsFlyer offered a solution to this scenario: AppsFlyer data provides insight into rich in-app events and the audience segmentation solution delivered a very effective and advanced solution, creating audiences dynamically and automating the sync to partner networks.
These capabilities allowed the team to dive deeper into the consumption habits and content affinities of their users, and leverage them better for ad targeting.
From these insights, a communication strategy was devised with the goal to create personalized messaging that would reach the relevant users.
The team's overall communication strategy was then devised as follows:
Up-selling content: For users identified as only watching content similar to what they had previously seen, ads promoted fresh content that lay within similar genres to that of their interests.
Cross-selling content: The data suggested that users who watched content type A were also likely to watch content type B, type A users were then served ads that promoted type B content.
The Story So Far: For users who had not been on the platform in the last 9- days, special 'catch-up' episodes were created for their favourite shows, which provided a round-up of what they missed out on during that period.
Once these audience clusters were created, they were automatically synced from AppsFlyer to Facebook and the relevant audiences were targeted with personalized messaging.
Results
By analyzing user media consumption behavior, they were able to create relevant audiences using AppsFlyer's audience segmentation solution. This in turn enabled deeper customer insights for their marketing team and allowed them to create personalized messaging for more accurate targeting.
Nitin Agarwal, VP Marketing of Hotstar noted how essential (in addition to audience segmentation) AppsFlyer's attribution suite and marketing analytics solution was in their success:
"AppsFlyer has been a great enabler for measurement and analysis of our digital campaigns. It has powered critical insights on channel and publisher performance which have helped us deliver outstanding business results on app adoption and retention."
The overall result was an impressive 27% increase in Hotstar's reactivation rate.
Looking for an MMP? Get your free assessment template today
Thanks for your download!