Scaling a casual gaming app with smarter, faster, more informed decisions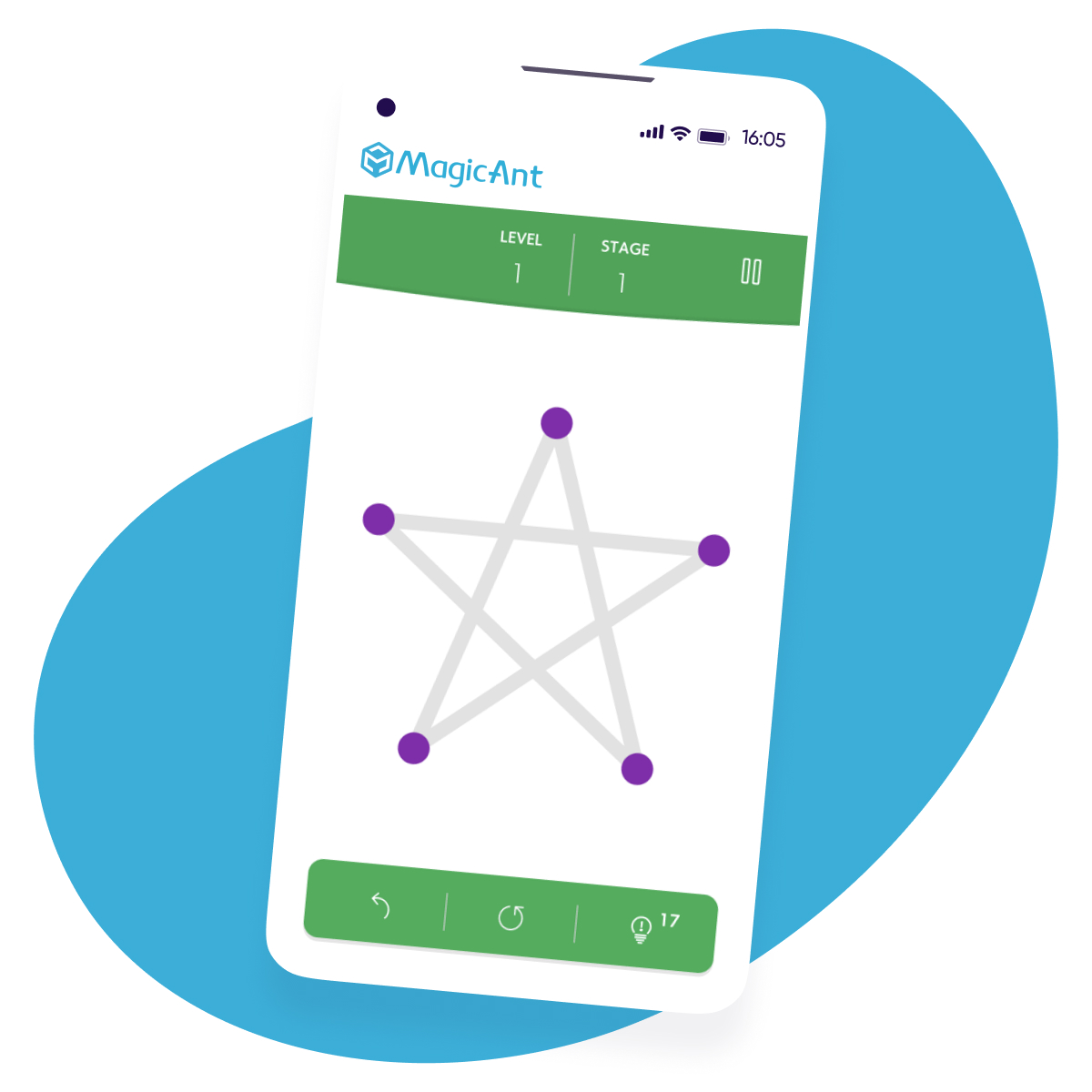 Background
Founded in 2013, MagicAnt is a very successful, boutique casual gaming app developer based out of Japan.
With over 20 million downloads, their apps are enjoyed by gamers around the world. 1LINE, a particularly popular game, has nearly 2 million downloads in Japan alone, with a global rollout in the works.
Challenge
MagicAnt had strong titles, but their mobile growth was slowing due to the limitations of third-party tools (specifically the hands-on, time-consuming work of implementing a new SDK for each partner).
While early tests with new networks demonstrated that there was better scale and quality available at a lower cost, their free attribution provider could not measure many popular ad networks, limiting their ability to scale their marketing efforts.
The MagicAnt team needed a new mobile measurement partner that would allow them to quickly and easily test multiple new networks and grow their business.
Solution
MagicAnt's growth team added the AppsFlyer SDK, removing the need to implement a new SDK for each ad network they wanted to test.
Furthermore, using AppsFlyer's deep, pre-configured integrations, they were able to easily sync their install and engagement data back to their network partners – without needing to set up complex attribution tags.
Results
AppsFlyer's integrated media cost and deep engagement reporting provided the MagicAnt team with a real-time window into their spend, user quality, and the ROI each of install and campaign.
Rather than relying on data from iTunes Connect and Google Play, the team found that AppsFlyer's real-time data further improved their agility. By lowering the time and effort needed to test new ad networks, the team was able to quickly and efficiently scale their growth.
Ryusuke Yamaguchi, CEO of MagicAnt attributed this ability to scale to AppsFlyer:
"Thanks to AppsFlyer, we can easily measure our media spend per marketing channel and determine our user quantity and quality at glance. By making smarter, faster, more informed marketing decisions, we have been able to invest 10X more in our app marketing."
The MagicAnt growth team's newfound clarity and performance insights was a precursor for 10x growth in their mobile advertising budget while maintaining their user quality and marketing ROI. 
With their incredible local success, MagicAnt is now expanding into international markets, with AppsFlyer's real-time data as their guide.
Looking for an MMP? Get your free assessment template today
Thanks for your download!