Boosting ROI and user retention through media optimization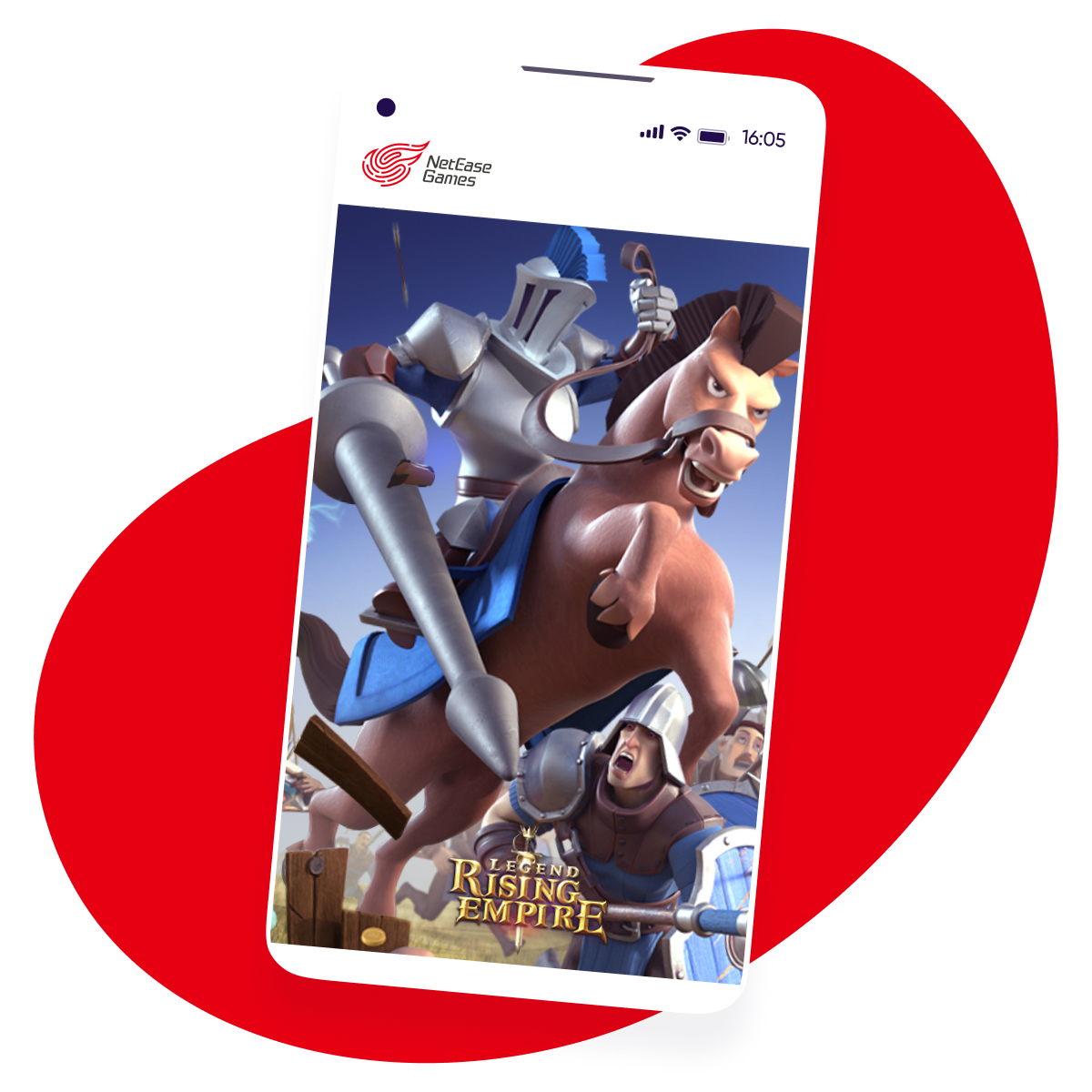 Background
NetEase is a global digital powerhouse based out of China. Assets include PC, online and mobile games, advertising properties, social and community properties, news and content channels, email, streaming music, online video and payment platforms, as well as eCommerce platform.
Their popular mobile games include the Westward Journey series, Kung Fu Panda 3, Qian Nv You Hun, Hearthstone: Heroes of Warcraft, Invincible, The X-World, Kari-ri-sei Million Arthur and Chrono Blade.
Challenge
NetEase wanted to acquire new, high quality users for 天下英雄志 (Tian Xia Ying Xiong Zhi), a mobile extension of a strong, legacy brand. NetEase was targeting Chinese users in North America and Southeast Asia – two very different markets.
Reaching beyond their home market, NetEase sought to understand each of these markets: their user behavior and which creative messages and ad networks would deliver the strongest ROI. With a focus on speed and efficiency, they intended to let their performance data guide their media investment.
Solution
NetEase partnered with AppsFlyer to measure and attribute every app install and understand their user engagement.
By using AppsFlyer's preconfigured partner integrations with leading networks including Facebook, Google, AppLovin, and Vungle, NetEase was able to quickly and easily activate, measure and optimize each campaign – without needing to add any additional SDKs.
AppsFlyer's retention, cohort and activity reports helped NetEase understand their user engagement and optimize accordingly.
Furthermore, AppsFlyer's Push API allowed NetEase to easily integrate their mobile performance data with their internal Bl to determine the total ROI of each each media source and campaign by region, allowing them to optimize based on their bottom-line.
"AppsFlyer's deep integrations, data accuracy and robust APls provided the flexibility we needed to make faster, smarter marketing decisions." – Emma Xiang, Marketing Manager
Results
In just days, the team was up and running with AppsFlyer, measuring campaigns across over a dozen ad networks.
After just three months of working with AppsFlyer, their ROI and retention improved dramatically.
Looking for an MMP? Get your free assessment template today
Thanks for your download!