Doubling user base with omni-channel attribution and deep linking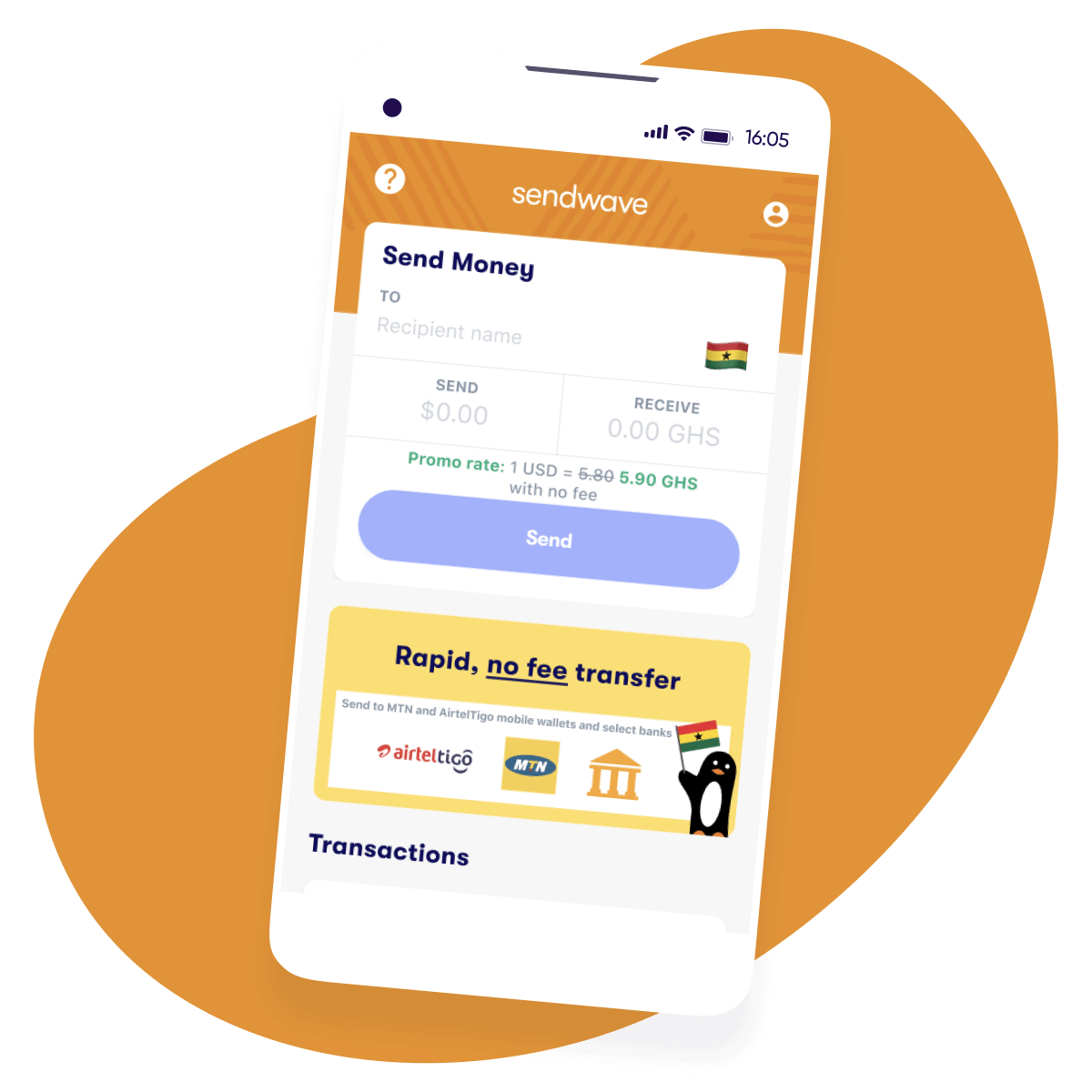 100%
Increase in active users
66%
Reduction in customer acquisition cost
Sendwave develops proven growth formula using AppsFlyer attribution and deep linking to get accurate marketing performance data across 7+ channels
Background
Sendwave was founded in 2014 after its founder got fed up with the hassles, high fees and low guarantees that came with sending money to his NGO in Tanzania. It was built with a simple mission in mind: send money to people, not fees.
The Sendwave app offers quick, low-cost peer-to-peer money transfers across countries. Instead of charging customers a flat $25-$50 wire transfer fee like most banks do, Sendwave takes a small margin from the currency exchange rate. This business model makes international transfers affordable for those who make frequent, small money transfers to family and friends.
In just a few short years, Sendwave became one of the leading money senders to Africa. Today, Sendwave is trusted by over half a million users around the world.
Challenge
The Sendwave team sets an ambitious growth target to double its user base every year. To achieve that, they enter new geographic markets by first employing a boots-on-the-ground approach.
Because diaspora communities are tightly concentrated in certain areas, word of mouth is critical to establish an initial user base. After building trust via door-to-door outreach and local events, Sendwave launches marketing to accelerate and sustain user growth in each new market.
Having gained traction in many diaspora communities, Sendwave has developed an effective multi-pronged marketing strategy that includes search, display, social media, influencers, user referral promo codes, email, and push notifications.
In order to analyze and optimize campaigns across channels, partners and individual markets, Sendwave relies on AppsFlyer to accurately measure performance. Beyond paid media attribution, Sendwave leverages AppsFlyer to solve two key challenges:
Owned media attribution
Cross-platform data aggregation
Solution
AppsFlyer's attribution platform seamlessly integrates with all five of Sendwave's paid media partners and pulls in data from Sendwave's owned media and influencer campaigns to generate one accurate picture of marketing performance.
Owned media attribution
Powered by OneLink, Sendwave leverages AppsFlyer's customer experience and deep linking engine to orchestrate owned media and influencer campaigns.
Before using the OneLink suite, Sendwave struggled to pair their links' sources in the UTM parameters with the rest of their attribution data. They had to set up an arduous process to join the UTM values from their site-side analytics tool with their other data, and the UTM values were not always accurate. Because UTM values have to be input by the person creating the link, there's no way to ensure 100% consistency.
Today, the suite enables the company to build personalized experiences from numerous channels straight to their app — ensuring smooth, contextual journeys with automated, granular measurement across paid and owned media touchpoints.
The OneLink deep linking engine automatically routes new users to the appropriate app store and existing users to the optimal in-app page. For example, when existing users refer a friend to Sendwave to get promotional credit for them and their friend, the OneLink engine directs the new user to the appropriate app store; upon first app open, they're routed directly to the screen where they can immediately claim their credit. In 2021, Sendwave acquired 28,500 new users via referral-to-app experiences.
Over the past three years, Sendwave has created over 700 OneLink-powered links. It has crafted various user experiences, including QR-to-app from specific pages on their website, email-to-app, and social-to-app from Twitter.
Despite the large volume of links, the Sendwave team commented on how easy it is to (a) create new links from a set of pre-built templates and (b) edit existing links by modifying the template, which determines the measurement and routing specifics.
Cross-platform data aggregation
To create an even more holistic view of marketing performance, Sendwave aggregates all AppsFlyer data with data from Braze, their customer engagement platform, and Heap, their product analytics platform.
While AppsFlyers attributes new users, key in-app events, and revenue to the appropriate campaign, Braze offers more metrics on its email, push, and in-app campaigns, and Heap offers more granular in-app activity data for evaluating sessions and events.
Sendwave uses AppsFlyer's Data Locker solution to push real-time data to their Google Cloud data warehouse, where it is aggregated with Braze and Heap data and connected to Looker. Although Braze and Heap also have some attribution data, the Sendwave team said they give AppsFlyer absolute preference for attribution when aggregating the data because they "trust the data and it has the most data points relevant to marketing".
With holistic, cross-platform data in Looker, Sendwave can evaluate which ad campaign is not generating enough ROI from AppsFlyer, which email campaign message has the best click-to-open rate from Braze, and whether there's an unusually high number of user errors on the sign-up page from Heap.
Results
Leveraging AppsFlyer's customer experience and deep linking suite has allowed Sendwave to optimize customer experience, double its active user base, and truly understand the performance of its different owned media and paid channels.
Sendwave was also able to reduce their average customer acquisition cost (CAC) by 66% because they had the data to make sound campaign optimizations, partner/channel decisions, and budget reallocations
For each new market they enter, Sendwave has a proven formula for cross-channel marketing based on AppsFlyer data from existing markets.
Additionally, because AppsFlyer is able to measure all channels, Sendwave is able to fairly test new channels and partners by evaluating their effect on one dataset of all non-organic and organic traffic.
We give AppsFlyer attribution data absolute preference over our customer engagement and product analytics data because we trust the AppsFlyer data and it has the most data points relevant to marketing.

Alexander Banks, Head of Growth Operations at Sendwave