The State of App Marketing: Brazil & LATAM 2018 vs. 2017 Trends
The App ecosystem in Latin America is rapidly growing as smartphone adoption reaches record heights. But with increased usage and investment, competition has also intensified. The State of App Marketing: Brazil & LATAM covers key year-over-year trends and helps app marketers understand the performance of their app in this key global region.
For example, we can see that apps running campaigns in Brazil and the rest of Latin America are increasingly investing  in paid channels, as the following chart shows: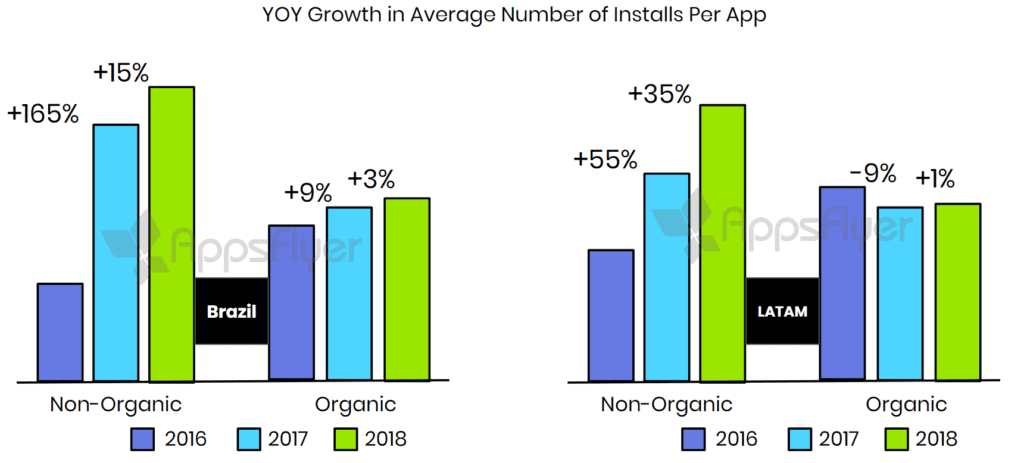 What else is in the Report:
A comparison between Brazil and Latin America
Cross funnel benchmarks from installs, through engagement, to LTV & ROAS
LATAM market predictions: marketing-driven app installs and ad spend through 2020
And more!
Enter Your Details Below to Get the Full Report