Protecting marketing budgets and blocking fraudulent in-app events with Protect360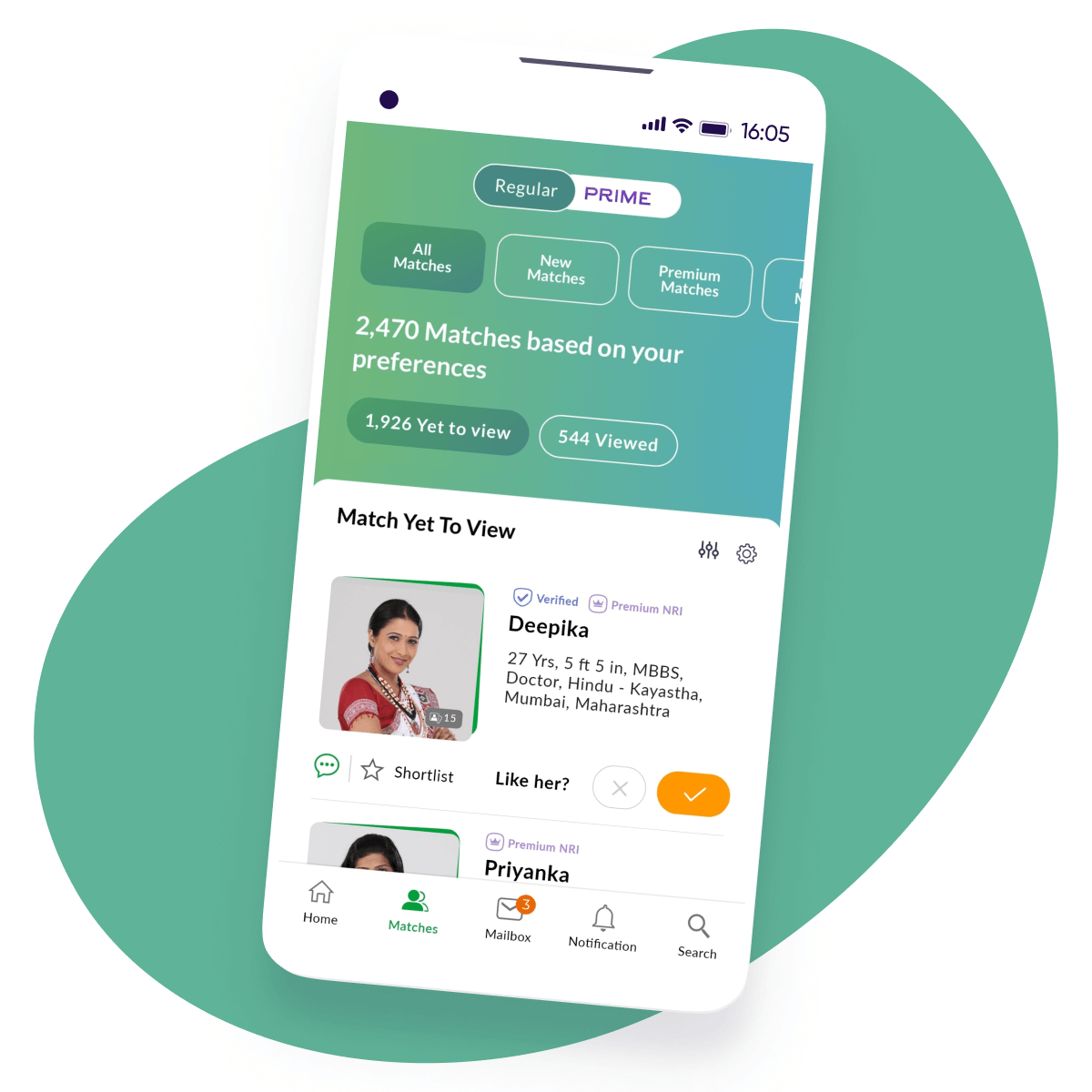 17,486
fraudulent events blocked
USD 8,680 (INR 655,725)
saved from fraud
Background
Founded in 2000, Matrimony.com Ltd. is India's first pure-play consumer Internet company to be listed. The brand provides matchmaking and marriage-related services through websites, mobile sites, and mobile apps, complemented by over 110+ company-owned retail outlets.
Its services include EliteMatrimony, an exclusive matchmaking service for India's elites, CommunityMatrimony set of 300+ matchmaking sites serving the matchmaking needs of various castes and communities, and flagship brand BharatMatrimony and the recently launched Jodii App, which provides matchmaking services to non-graduates in 10 Indian languages. According to the Brand Trust Report 2014, BharatMatrimony is India's largest and most trusted matrimony brand.
Driven by its strong leadership in the matchmaking industry, the company has expanded into the highly fragmented $55-billion marriage services industry with offerings such as WeddingBazaar and Mandap.com.
Its long-term goal is to build a billion-dollar-revenue business and an enduring institution boasting a legacy that will last generations.
Challenge
As Matrimony had to integrate data across multiple sources, the marketing performance team was having a difficult time measuring its overall growth. Their measurement work involved creating and maintaining complex spreadsheets, which meant that processing and analyzing the data was tedious and time-consuming.
Further, the use of postbacks for the purpose of optimizing campaigns via third-party tools and networks — was also a challenge for Matrimony. Ultimately, what the team needed was a dedicated attribution provider.
Mobile ad fraud was also an issue. Matrimony needed a way to safeguard its cost per install (CPI) and cost per action (CPA) campaigns, as fraudulent installs and fraudulent in-app events were siphoning off much of their budget.
However, there was no way for the team to know which of the ad networks they were working with were responsible for this behavior. Matrimony, therefore, needed an advanced preparation system that could clean up its data, implement continuous fraud detection and prevent its marketing budgets from being wasted.
Solution
Using AppsFlyer's mobile attribution and analytics solutions, Matrimony was able to handle and track the numerous events that it needed to measure across the user journey.
Achieving this level of granular measurement yielded actionable insights into every step of the journey. With its integration with over 10,000 partners, AppsFlyer also gave Matrimony a bird's eye view of the performance of their campaigns through the integration of attribution data across every single one of their individual media sources — all with minimal development work.
Matrimony also tapped AppsFlyer's fraud protection solution Protect360 to help the team stay one step ahead of fraud before, during, and after every install and in-app event. This preemptive measure helped them effectively minimize fraud and maximize their CPI and CPA campaigns.
Finally, Matrimony was able to more closely investigate the performance of its partners with Protect360's Anomaly Insights charts, specifically their click-to-install-time (CTIT) rates. The team made these reviews a daily habit, allowing Matrimony to optimize their marketing budgets further and boost campaign results.
"As a D2C brand, we heavily focus on digital customer acquisitions. Measuring the impact and pinpointing the ROI on all our channel spends is extremely critical. With AppsFlyer, we get the advantage of advanced measurements and fraud protection so that we can prioritize our performance marketing campaigns and platforms confidently. We value this association and appreciate the benefits AppsFlyer brings to the table. "

Arjun Bhatia, SVP & CMO, Bharat Matrimony
Results
Besides acquiring more penetrating insights to optimize its marketing campaign performance through AppsFlyer, Matrimony was able to achieve the following results from its fraud prevention solutions:
Blocked 17,486 fraudulent in-app events (out of 481,568) over three months (October to December of 2021).
Saved USD 8,680 (655,725 INR) from fraud over the same period of time.
Using AppsFlyer's attribution solutions, Matrimony also saved countless hours of time and resources, freeing the team to focus on more strategic initiatives.
"AppsFlyer has proven to be very helpful as an MMP partner for measuring and analyzing all of our app download campaigns. With the implementation of AppsFlyer's Protect360 solution, we have been able to weed out fraudulent installs and have also optimized our marketing spend."

Pandiarajan Kadiresan, Senior Manager Digital Marketing, Bharat Matrimony
Looking for an MMP? Get your free assessment template today
Thanks for your download!