Lucky Day efficiently scales revenue and users with AppsFlyer attribution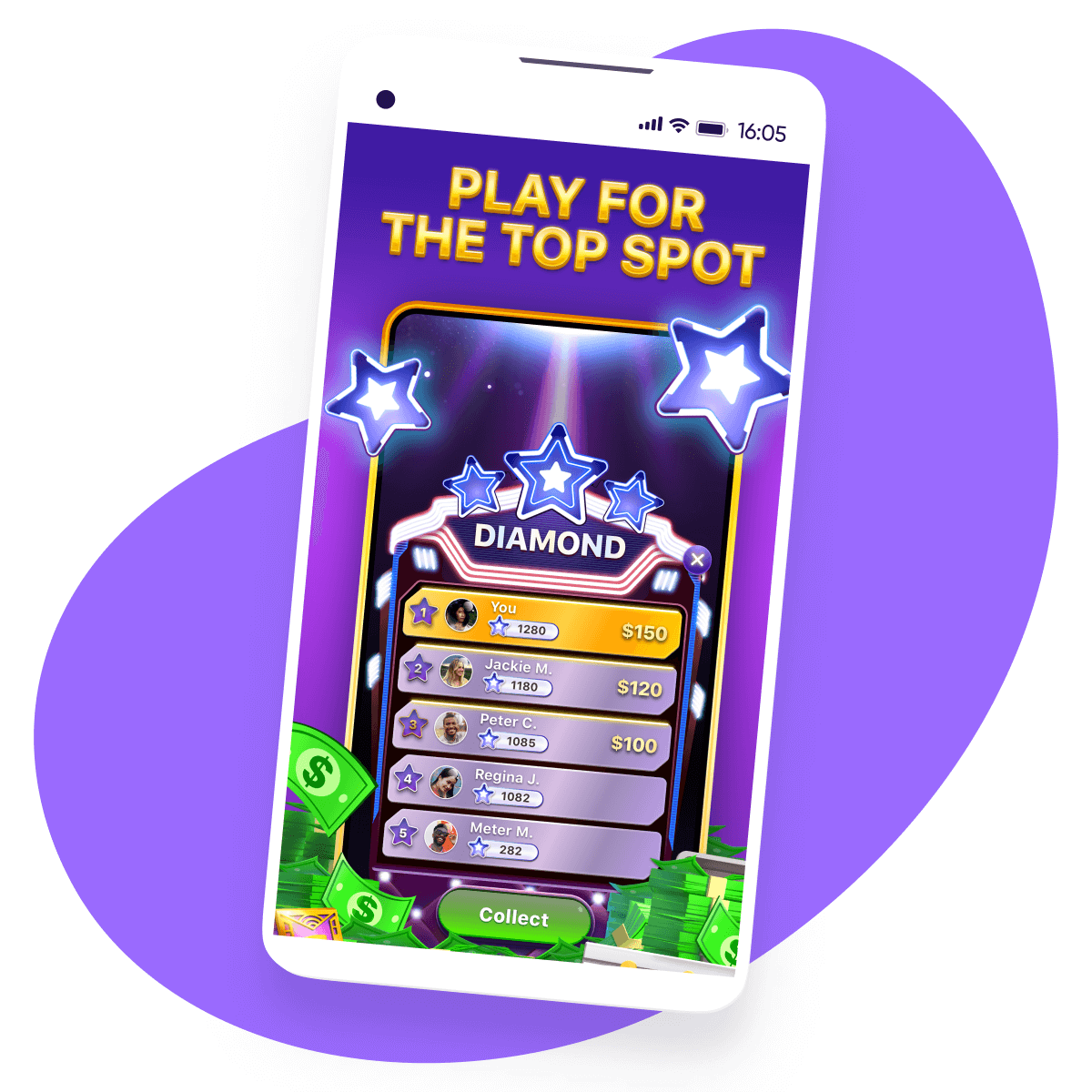 Lucky Day's four-person marketing team successfully monetizes four mobile games by using AppsFlyer to optimize ROAS across 10 media partners
Background
Lucky Day turns well-known mobile games into skill-based, real money experiences played by millions of users. Only founded in 2015, Lucky Day games have already been played by over 50 million people.
Lucky Day is a Los Angeles-based startup with only 50 employees, but they've given out over $10 million in cash prizes across their four mobile games. The Lucky Day game and its Lucky Night counterpart offer free daily scratchers, lottery, and raffles that can generate real cash winnings.
As of March 2022, Lucky Day ranked #16 in the Google Play Store for free Casino games in the US. With all their games including Dice Kings and Blackjack Royale, users win real money by beating others in free daily competitions and tournaments.
Challenge
With just a four-person growth marketing team and a business model reliant on sustainable user growth, Lucky Day needs to be efficient with both their time and marketing budget.
The team works with 10 media partners and several social media influencers. As a result, they require one centralized solution that can measure all media sources and provide real-time analytics for daily optimizations.
Additionally, it is essential for them to combine attribution data with all their revenue and product analytics data from other tools, allowing them to see the full picture of their marketing performance.
Before using AppsFlyer, Lucky Day struggled to get reliable attribution data from its previous attribution provider. At times, Lucky Day was not able to obtain any attribution data from key media partners because the attribution provider was not meeting the media partner's standards to maintain the integration. As a result of this and other platform reporting issues, the team did not feel confident in the day-to-day usability or the long-term viability of this attribution solution.
Solution
We rely on AppsFlyer to provide us the accurate attribution data we need to make daily optimizations across our media partners. It's absolutely necessary for our business to succeed.

Julie Walsh, User Acquisition Manager at Lucky Day
AppsFlyer, on the other hand, integrates seamlessly with all 10 of Lucky Day's media partners to provide the team with the attribution data they need to optimize off of installs and in-app events. Lucky Day also uses AppsFlyer's customer experience and deep linking suite to pull in attribution data from their influencer and organic social campaigns so that attribution data from all sources lives within AppsFlyer.
To measure Lucky Day's primary KPI — ROAS (Return on Ad Spend) — AppsFlyer attributes the user revenue and media cost associated with each user action. Its cost aggregation tool integrates with each of Lucky Day's media partners and pulls cost data in real-time, connecting cost to in-app events, purchases, and ad revenue. AppsFlyer automatically sends the attributed event values back to each partner, enabling each partner to optimize using the best available signal for effectiveness.
Quite simply, this means that Lucky Day doesn't waste any time sending performance data to partners on their own.
To create an even more complete picture of their apps' business performance, Lucky Day uses AppsFlyer's APIs to send all attribution data in real-time to their centralized Snowflake data warehouse. Snowflake also houses their product and user data from Segment and their revenue and cost actuals from Ascend. Lucky Day syncs all this data from Snowflake to Periscope, where they have one set of centralized dashboards.
Aggregating actual revenue and cost data enables the team to corroborate and calibrate the AppsFlyer revenue estimates used for marketing optimization with the numbers used by the finance team. Lucky Day is able to aggregate this with AppsFlyer data via customer ID (CUID), and then run in-depth analyses using the additional event and user data collected by Segment.
Although Lucky Day can access all their marketing-related data in Periscope, they continue to leverage AppsFlyer's robust set of dashboards and export capabilities. Both team members constantly monitor the AppsFlyer Overview Dashboard to look at high-level performance before going into Periscope for more in-depth analysis. The team also uses the custom dashboard feature to create specific views that meet various team needs. For example, they created a dashboard for their finance team to quickly see actual media cost data broken out by partner and app. 
AppsFlyer does a lot of heavy lifting for us and minimizes the number of sata sources we have to manage. AppsFlyer attributes all out media sources and seamlessly integrates with our 3rd party analytics tools.

Harrison Botwick, VP of Revenue at Lucky Day
Over the past three years, Lucky Day has used AppsFlyer to successfully test many partners and campaigns while continuously improving overall marketing performance.
For example, the team wanted to test a new type of campaign with a partner that would optimize based off of day 3 retention. Before starting such a campaign, the partner required that they run a CPI-based campaign to build up a base of historical data. After the CPI-based campaign got started, the product team noticed a large drop in retention and asked Marketing to investigate.
Using AppsFlyer's Retention Dashboard to group retention by campaign, Marketing quickly found the drop was almost entirely driven by this new test campaign. With this assurance, the team decided to continue running the test campaign until they had enough data to change it to a retention-based campaign. After switching to the retention-based campaign, overall retention quickly recovered and day 3 retention for that partner increased by 400%.
Results
AppsFlyer has helped Lucky Day generate a positive ROAS for all four of its games, helping produce the following big wins with individual games:
Dice Kings: Increased users by 10X and increased ARPU by $1.50
Blackjack Royale: Increased users by 4X and increased ARPU by $1.25
We're confident in the data we see from AppsFlyer every day, and we're confident AppsFlyer will continue building solutions to meet our needs over the long-term.
Harrison Botwick, VP of Revenue at Lucky Day