Becoming the European leader in scooter sharing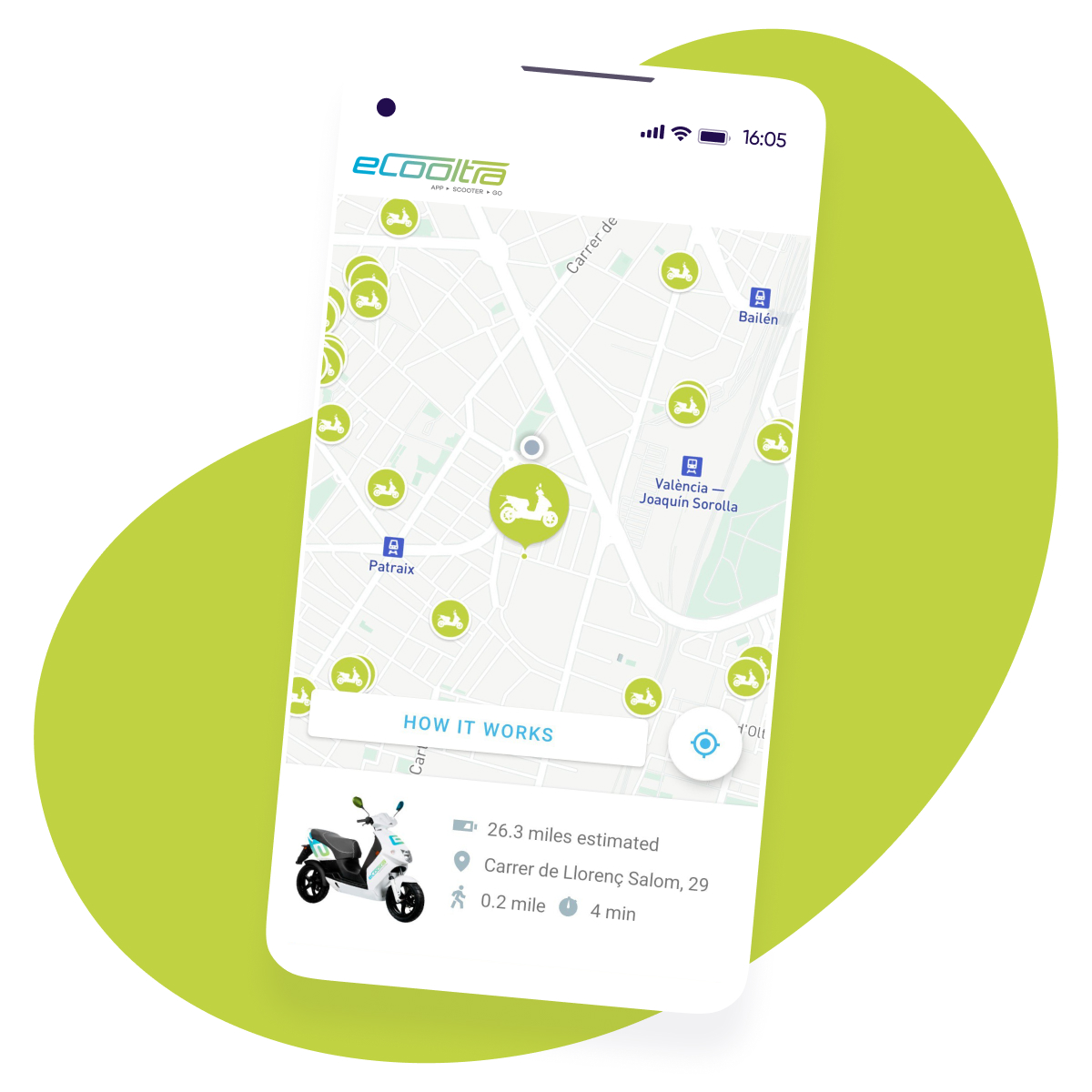 60%
Increase in in-app conversions
Background
Headquartered in Barcelona, Cooltra scooter sharing is not only fun, but is also the easiest way to get around European cities.
By combining the fun, style and efficiency of scooters with the convenience of mobile booking, Cooltra is poised to transform the sharing and transportation businesses across Europe.
Challenge
Cooltra was well positioned for expansion beyond their launch cities in Spain, Portugal and Italy. This expansion would multiply their market potential.
As a seasonal business with aggressive growth targets, the Cooltra product and marketing teams needed an agile and accurate way to identify and optimize every available growth partner and strategy. Recognizing the importance of growth data and user experience optimization, Cooltra selected AppsFlyer as their mobile measurement partner.
Solution
Cooltra's activation plan was multifaceted:
Paid media optimization
In order to deliver the optimal mix of scaled reach, quality and cost per first-rider, Cooltra partnered with over twenty media sources over their first year alone. By constantly testing new media sources, bid strategies, and targeting parameters, Cooltra was able to optimize based on their cost-per-first ride, as well as near term and long term growth goals.
Data and reporting flexibility
Facing rapid expansion, Cooltra's teams needed to streamline their data flows, bringing the right data to each team at the right time.
In addition to using AppsFlyer's deep reporting dashboards, Cooltra used AppsFlyer's custom dashboards to streamline their reporting and analysis by task. They further imported their mobile attribution and mobile cost (media spend) data into their BI for further analysis by their product and revenue teams.
Audiences, postbacks, and targeting optimization
Using AppsFlyer's pre-configured integrations, Cooltra was able to add new campaigns and test new partners in just minutes – all without adding any new SDKs. Using these integrations, Cooltra delivered real-time postbacks to all of their partners as users advanced in their funnels.
To streamline their user quality improvements, Cooltra created user quality scores. These quality scores ranked used on a scale of A (top quality) to E (low quality). A and B quality users were dynamically synced to high performing networks for lookalike targeting.
Additionally, to lower their costs and improve their revenues, Cooltra retargeted activated users who had not booked a ride in the recent past, as well as lapsed users who had not booked a ride over the last few months. With pre-configured Audiences, Cooltra was able to test new audiences and partners in just minutes – no manual setup needed.
This real-time data flow allowed Cooltra to better optimize their lookalike targeting and retargeting to drive both first-time riders at low cost, and to improve their user quality and LTV with minimal manual effort.
Eliminating user experience friction
Recognizing the importance of providing a seamless, frictionless user experience, Cooltra utilizes both custom attribution links and unique codes to measure non-traditional campaign performance.
For example, Cooltra setup unique coupon codes or custom attribution links to promote their offerings on coupon sites, attracting massive numbers of new first-time riders who could then be nurtured and re-activated through email and push messaging.
Results
Cooltra's first year focussing on mobile app growth showed remarkable results. Over just one year, Cooltra's growth rate jumped by 5X.
By putting the emphasis on user quality and delivering a seamless customer journey, Cooltra's improved their first-ride rate by 60%, and doubled their user loyalty. These quality improvements are particularly remarkable considering their explosive growth.
Heading into year two of their mobile-centric growth, Cooltra is doubling down on their success strategies; agile testing, diversified media spend to drive growth, optimizing towards user quality and delivering seamless customer experiences that amaze and delight.
"AppsFlyer's dedication to both attribution accuracy and customer success, as well as their integrations with the broader ecosystem and cost reporting have made them an indispensable part of our growth stack." – Michael Jessen, Mobile Marketing Manager
Looking for an MMP? Get your free assessment template today
Thanks for your download!