Helping hyper-growth gaming studios scale faster with 'App Management API'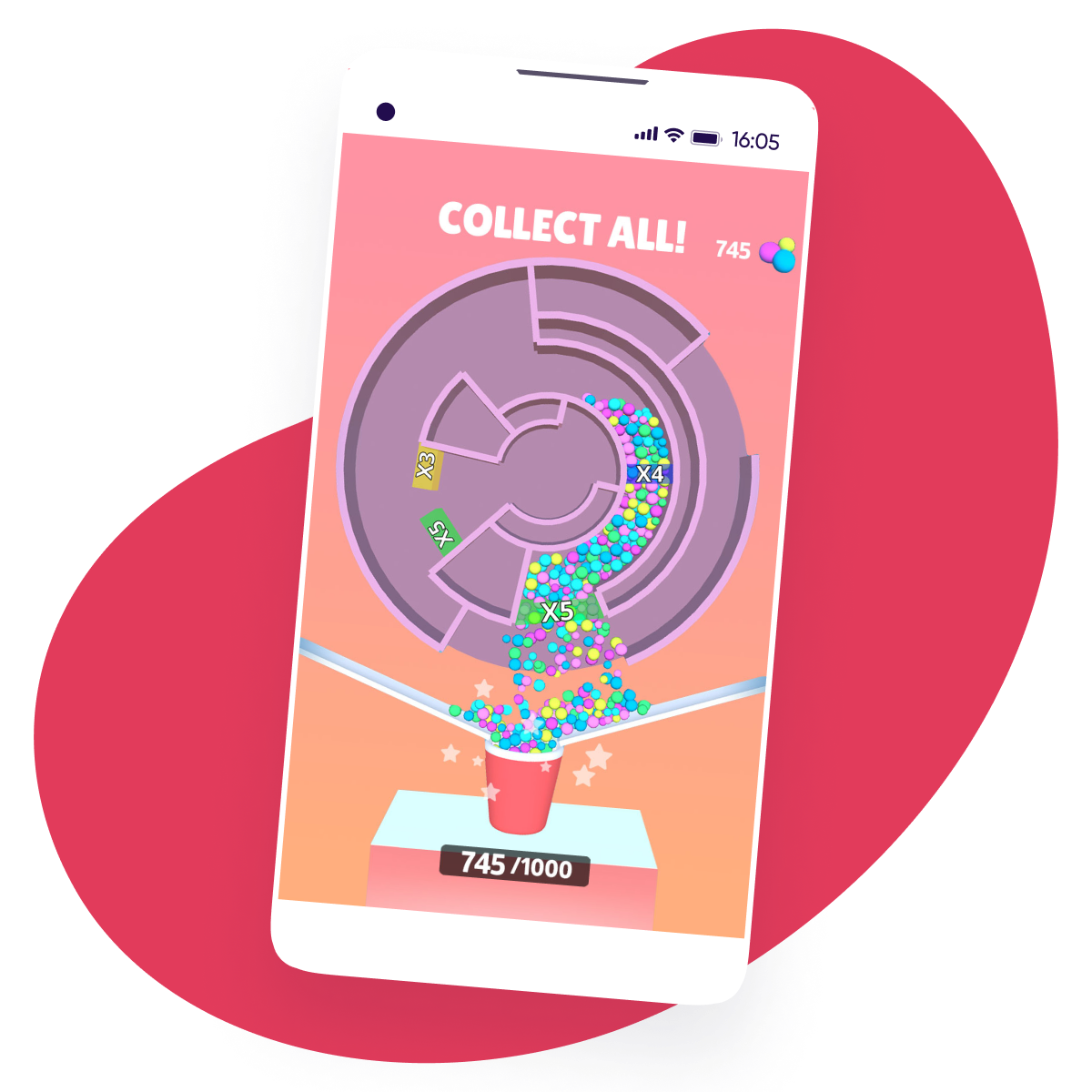 25X
Faster app onboarding
Background
CrazyLabs has enjoyed crazy success and is now established as one of the world's largest mobile games publishers and developers.
That success is built on an ever-growing portfolio of top-ranking casual and hyper-casual games including 'Phone Case DIY', 'Tie Dye', 'Miraculous Ladybug & Cat Noir' and many more, which has brought CrazyLabs to a record number of over 5 billion downloads.
Some of those games are developed in-house while others are created by a network of studio partners. Uri Danan, CrazyLabs Head of Product Management, leads the team responsible for CrazyLabs CLIK Dashboard, a self-serve Developer Portal that enables partner studios to test their apps' marketability and engagement potential.
Challenge
Each month the team at CrazyLabs tests hundreds of games. Testing each of these games involves a trial release, running campaigns across multiple channels and then measuring the initial performance, including day one (D1) engagement and CPI. 
It's a huge logistical challenge to onboard so many games in such a short period of time, which is the responsibility of CrazyLabs' Publishing Ops team.
This team configures each game across multiple systems, including AppsFlyer, and tests it via different platforms such as Facebook, TikTok and Snapchat. However, as with any process that relies on humans, there is also the risk of errors.
"We needed a way to programmatically set up the app in AppsFlyer and then configure the integrations with the different systems and partners in the ecosystem."

Uri Danan, CrazyLabs, Head of Product Management
Solution
AppsFlyer's App Management API and Partner Integration API allow studios to programmatically add and integrate their apps in an efficient way, reducing overhead and the likelihood of human error.
This combined solution gives app developers an automated way to set up their apps to measure conversions, attribute installs and in-app activity, as well as integrate with all their media partners.
As the ecosystem evolves, the AppsFlyer product team will work to quickly make the required changes to the API, creating a seamless experience for developers and studios.
"Recently there was a change from Facebook that required an additional configuration element. I was pleasantly surprised to see how quickly the 'App Management API' flow was updated. It basically took care of the issue automatically. We didn't have to ask for it to be added – it was already applied. That proactive approach is, for us, a big part of this use case's success."

Uri Danan, CrazyLabs Head of Product Management
Impact
Uri and the CrazyLabs team have been able to reduce the friction from their app onboarding process.
They've managed to reduce the lag time often experienced by developers from 3 days down to 3 minutes. That means more games can be configured and tested. The shortening of that end-to-end loop means that CrazyLabs can determine more quickly which games to invest more time, effort and budgets into.
"The Product team at AppsFlyer really understood our challenge and suggested creative solutions to simplify our operations. I especially appreciate how our AppsFlyer CSM, was able to bring the relevant people to the table and push for a rapid delivery."

Uri Danan, CrazyLabs Head of Product Management
Looking Forward
2021 was another record-breaking year for CrazyLabs, and AppsFlyer will continue to support their growth to help them break even more records in 2022.
CrazyLabs have invested heavily in their CLIK Dashboard. It greatly reduces the time it takes to set up and test games, enabling CrazyLabs' partner studios to test hundreds of games every month.
The next evolution of the CLIK Dashboard will see the release of a mobile app, which will allow developers to track how their games are doing anytime, anywhere.
And as CrazyLabs continue to enhance their support of their developer partners, AppsFlyer will be on hand to help them every step of the way.
Looking for an MMP? Get your free assessment template today
Thanks for your download!