Dramatically scaling mobile marketing with better speed and stability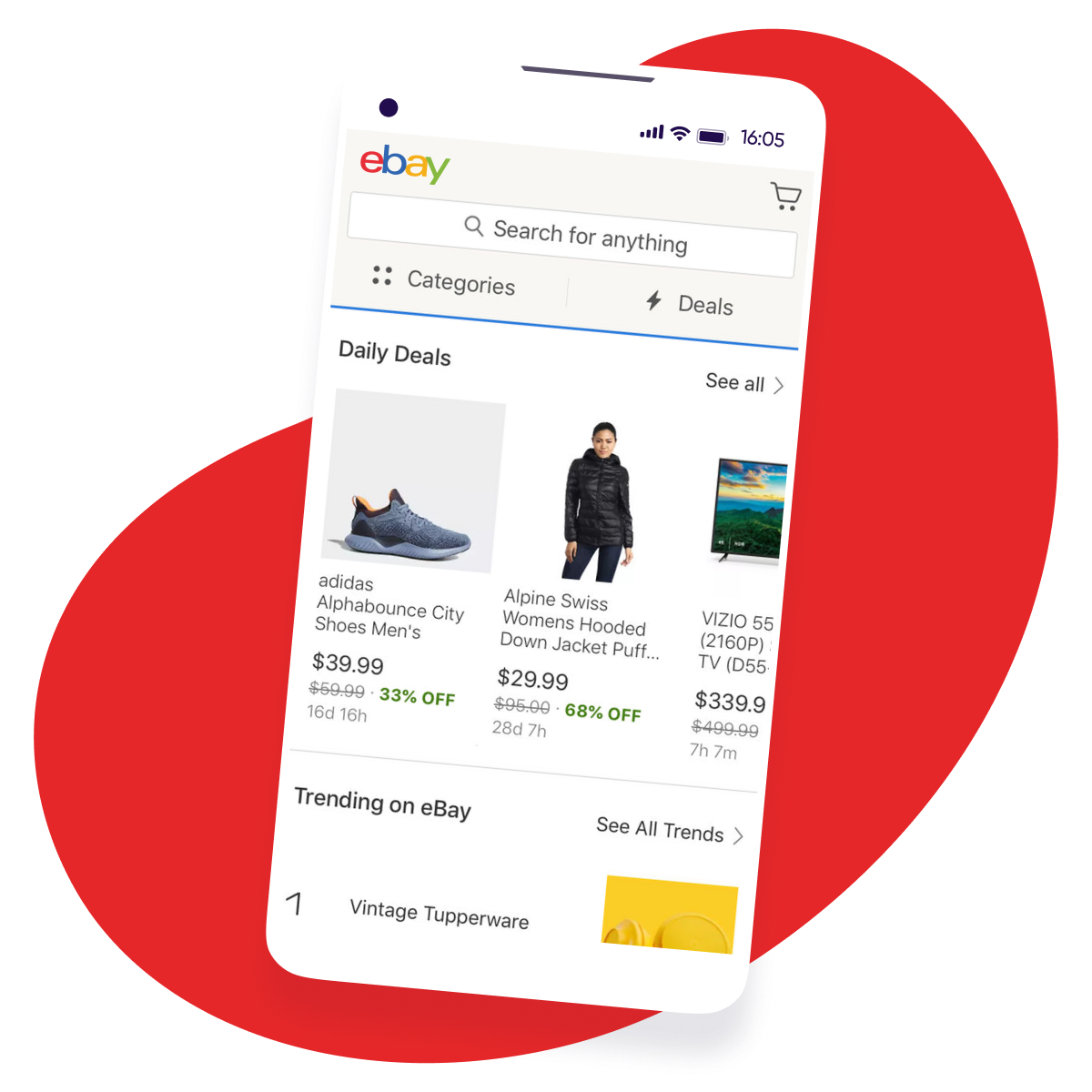 Background
eBay is a global eCommerce leader connecting millions of buyers and sellers around the world.
Having acquired companies like PayPal, Craigslist, Skype, and Stubhub, their customer base is in the millions.
Since launching a mobile app, the company contends their mobile users spend three-times the amount of time on eBay than its nearest competitor.
Today, eBay has over 100M installs and is a top-ranking app on both Android and iOS devices.
Challenge
In the early days of eBay's mobile marketing efforts, the team chose a basic attribution setup that enabled them to connect with a handful of advertising partners.
Every such integration required extensive resources from eBay, an investment of numerous man-hours by multiple teams.
Solution
eBay's business goals for their mobile app matured over time, requiring a more elaborate, scalable, agile attribution provider.
The solution that answered their needs was AppsFlyer, offering self-serve access to an ecosystem of over 8,000 tech and media partners.
AppsFlyer enabled eBay to integrate quickly with multiple partners around the world, test the value of each and optimize quickly.
Key benefits included:
Proven ability to measure and process billions of monthly events with speed and stability through AppsFlyer's attribution suite that is powered by AWS cloud computing
Flexible deployment options that complemented eBay's existing tech stack through a comprehensive server-to-server integration
Advanced fraud protection to ensure peace of mind as eBay continued to expand their media mix and global footprint
Compliance with eBay's internal requirements for information and data security as well as international regulations
Global support coverage with customer success teams across 20 offices worldwide, and a track record of first-class support with international, enterprise-grade clients
Results
Sadie Daryan, Global Head of Display and App Marketing, summed up the results of eBay's choice to go with AppsFlyer, noting:
"AppsFlyer is our source of truth when it comes to attribution. We have gained full 360-degree insight to our user acquisition activity, while lowering our costs. No marketing tech stack is complete without AppsFlyer."