Leveling up mobile ROI with advanced fraud protection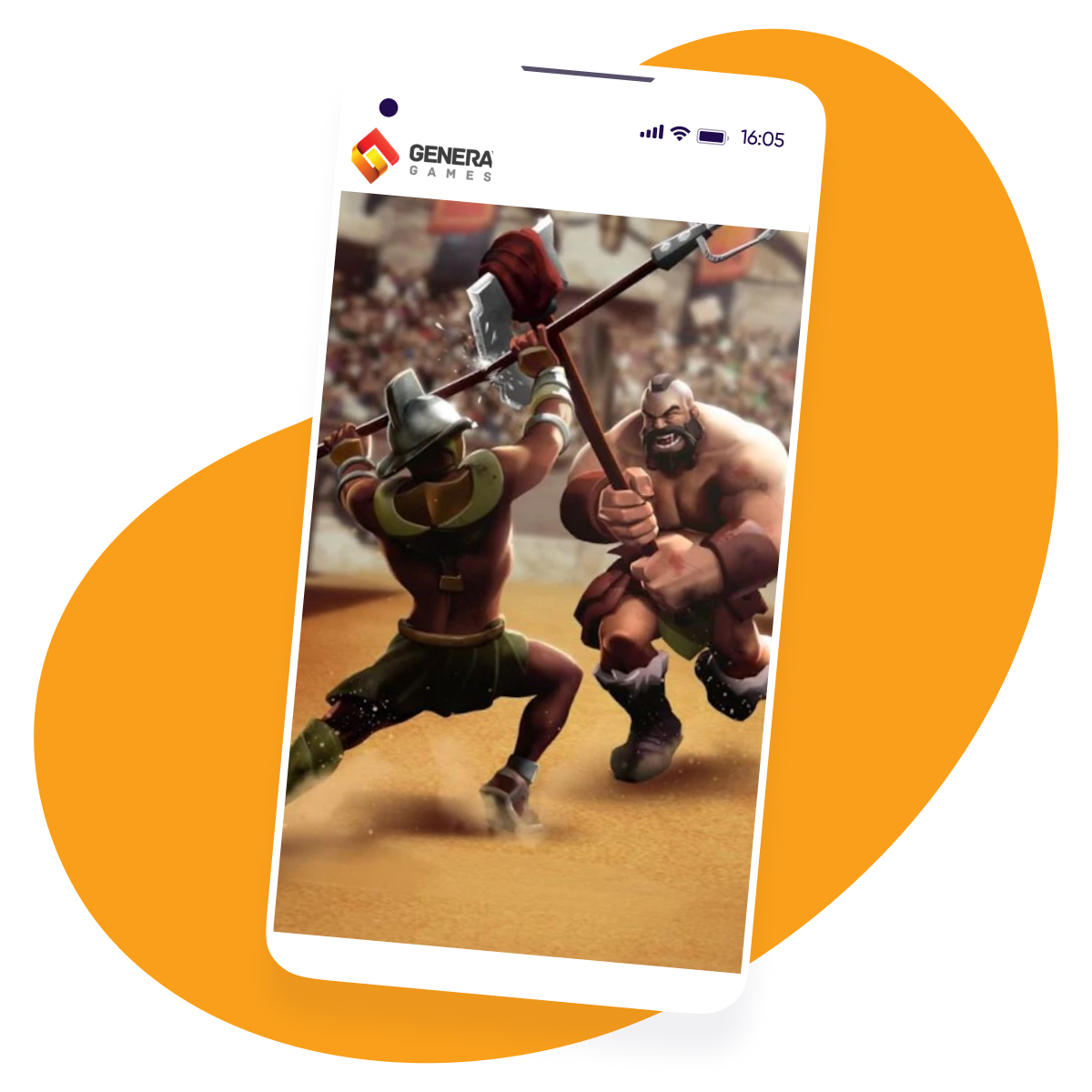 47%
Savings in marketing budget
5X
Increase in prevented fraud
Background
Genera Games (recently acquired by Scopely) is a leading publisher of mobile games worldwide.
With over 100 million downloads and collaborations with Dreamworks, Disney, Mattel, Hasbro, Paramount, Lucasfilm, and La Liga, Genera's titles include hits like Gladiator Heroes, Star Wars: Puzzle Droids, Star Trek: Wrath of Gems, Cover Fire and Head Soccer La Liga.
Challenge
The Genera Games growth team needed a clear, fraud-free mobile attribution and marketing analytics solution to properly measure and optimize their mobile marketing campaigns.
However, the reports they received from their previous mobile measurement partner, simply did not match up with their business results. The team suspected that they were being targeted by mobile fraudsters. 
Moreover, even after purchasing their previous provider's premium anti-fraud offering, their fraud challenges remained.
Solution
The team quickly and easily migrated to AppsFlyer.
Using AppsFlyer's fraud protection solution the team was able to block simpler forms of mobile fraud in real-time and quickly identify which sub-publishers and networks were sending advanced types of mobile fraud in a timely manner.
For example, in a large number of cases, they found that specific sub-publishers were sending enormous numbers of installs from "unrated" devices.. Because Protect 360, the technology behind AppsFlyer's fraud solution, contains engagement-based anti-fraud ratings of 98% of all mobile devices, these large numbers of "new" devices sent up a red flag, indicating that these were not legitimate app installs conducted by real users.
AppsFlyer's fraud team performed further research, finding that over 85% of these unrated DeviceIDs were seen installing a large number of apps across a number of publishers, all in a very short time period.
Furthermore, after this initial spurt of installs across a number of publishers, these DeviceIDs stopped reporting any app installs, opens or engagements – not just with these publishers, but across AppsFlyer's entire customer base.
This indicated install fraud coming from either a very advanced bot scheme or a DeviceID reset fraud.
Irene Vaquero Sánchez de Ibargüen, a User Acquisition Manager at Genera Games commented on how critical AppsFlyer's fraud solution was to their UA efforts:
"Mobile fraud is advancing at an unprecedented rate, and not every solution provider has kept up. AppsFlyer's unique scale and machine learning deliver the most comprehensive anti-fraud solutions in the world. For their technology and data, for their service, for their attention to detail, AppsFlyer is simply irreplaceable."
Results
Now that they knew where their fraud was coming from, the Genera Games team was able to take swift, timely corrective action.
Working closely with their network partners, the team stopped running ads on problematic SiteIDs and negotiated make-goods with each of their partners as appropriate.
Furthermore, with their confidence in their analytics restored, the team ramped up their media spend, doubling non-organic growth, quadrupling their loyal user rates, and improving their ROI over the course of just two months.
Looking for an MMP? Get your free assessment template today
Thanks for your download!