Innovating while scaling as a global ride-hailing innovator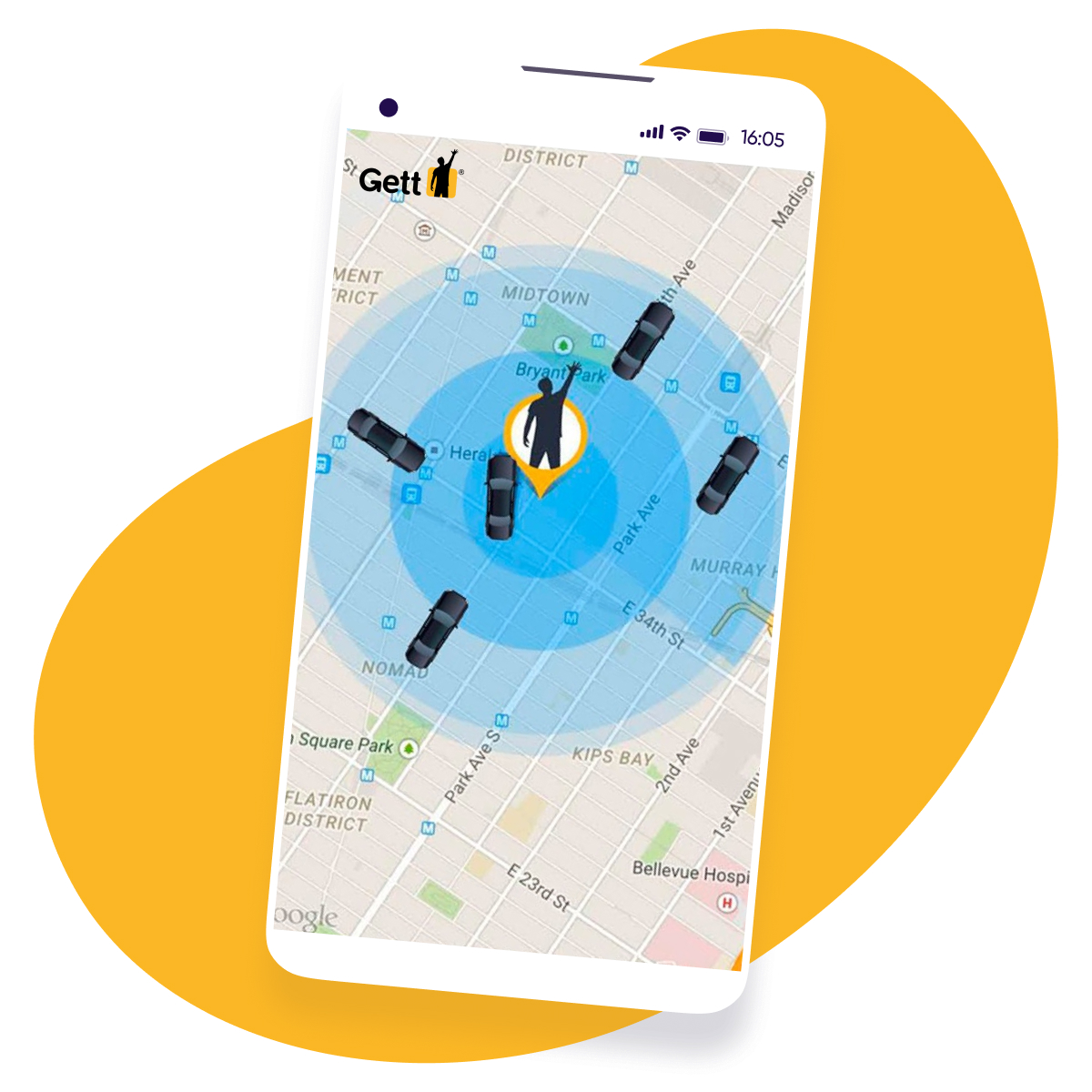 20%
Increase in in-app conversion rate
35
Blocked advanced fraud sources
Background
Gett is a global, mobile-first transportation and mobility company. #1 in Europe, Gett is already in more than 100 cities across Europe and the US., including New York, London, Moscow and Tel Aviv.
In London alone, nearly half of all black cabs run on Gett. In NYC, it's the fastest growing ridesharing app, and on the way to become the second-largest player in that market. It is also the global leader in business ground travel, trusted by over 7,000 leading corporations worldwide.
Gett has raised $640 million in funding and was selected by Forbes as one of the "top 15 explosively growing companies."
Challenge
As Gett began investing in growth, it recognized the need for a mobile measurement and attribution provider that could scale to meet its growing needs.
Solution
From the start, Gett measured its mobile growth with AppsFlyer. In addition to leveraging AppsFlyer's deep integrations with its preferred media sources, Gett was among the first marketers to leverage AppsFlyer's agency solution, seamlessly collaborating with each of its specialized solutions providers.
To measure its extensive non-traditional media placements, Gett took full advantage of OneLink's universal deferred deep linking. OneLink, AppsFlyer's CX and deep linking solution, allowed Gett to use a single attribution link that directs each user to the preferred destination based on the device type, IP location, and whether the app is already installed.
For example, when an iPhone user in NY who did not have the app installed clicked a OneLink, she was sent to the US App Store. In contrast, when an Android user in Moscow who already had the app installed clicked the same OneLink, the app would open, showing the relevant promotion from the ad. This not only improved Gett's user experience and conversion rates, but also simplified its deployment processes and workflows.
As Gett scaled, it continued to innovate in its marketing data usage.
By enabling automated media cost reporting, using deep API-level BI integrations and leveraging other advanced features, Gett made full use of AppsFlyer's data. This, in turn, allowed Gett to improve its marketing performance, channel optimization, retargeting activities and user experience.
Unfortunately, with its impressive growth and expansion into new markets, Gett attracted the attention of some bad actors.
Gett deployed Protect360, AppsFlyer's fraud protection solution, to actively address fraudulent activity as it occurred, delivering cleaner performance data and introducing new cost savings.
Results
As Gett expands into new regions and verticals, it continues to look to its mobile performance data to guide its growth.
While Gett's KPIs have evolved in the five years working with AppsFlyer, it continues to look to AppsFlyer to measure, understand and improve its performance.
"AppsFlyer has been and continues to be an irreplaceable partner for the team here at Gett thanks to their focus on customer success and constant innovation." – Oded Onn, Global Head of Digital Marketing

With over 3 billion data points measured and accessible, Gett has the insight it needs to benchmark nearly every element of its performance, and the experience to take timely action.
Looking for an MMP? Get your free assessment template today
Thanks for your download!