From small beginnings to 100M+ users: Scaling UA with AppsFlyer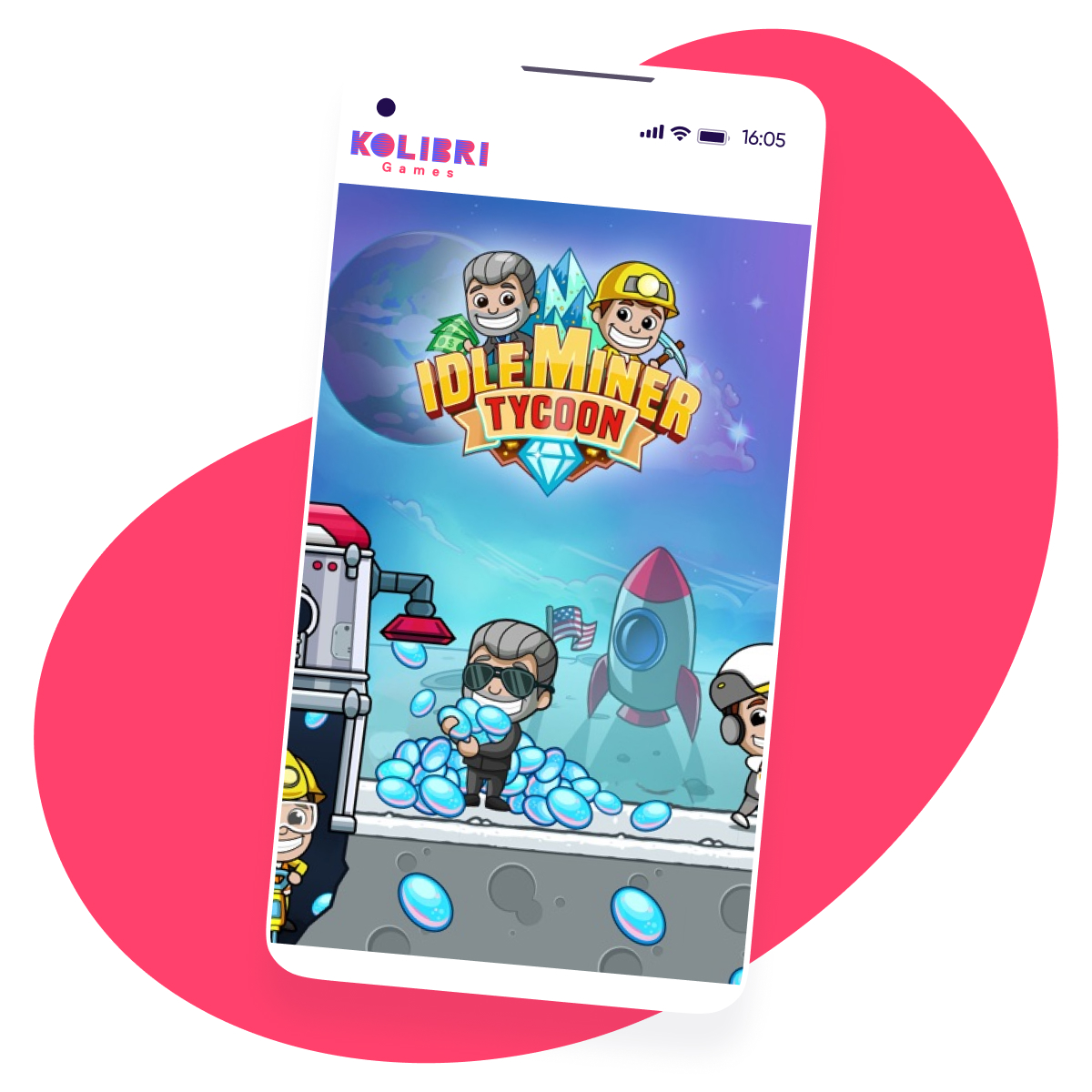 Background
Kolibri Games launched Idle Miner Tycoon in 2016 after just eight weeks of development and continued to enhance the game based on feedback from the community.
Ever since, they've continued to do so on a mission to become the most player-oriented games company in the world. In 2018, Kolibri Games hit 50 million downloads and ranked first among the "Rising Stars" in the Deloitte Technology Fast 50 Award. In 2020, Ubisoft acquired 75% of Kolibri Games at 100+ million downloads, and 650,000+ five star reviews.
Challenge
While scaling up, Kolibri Games needed to better understand how they were best acquiring players. They faced difficulties achieving a more granular level of analysis.
"Technically, we also didn't have much of our own infrastructure to do this analysis on our own. We were buying a wide range of players but without certainty that they were the right fit for our game. It was challenging to garner a broader understanding of where each acquired player fit into the overall landscape of audience characteristics and attributes", said Ralf Sürig, Head of User Acquisition at Kolibri Games.
As the company grew, the challenges changed with increased competition and decreasing transparency due to regulation, making LTV analysis and accurate modeling harder.
Solution
In vetting an MMP, Ralf and the team looked at the following criteria:
Pricing model
Out-of-the-box dashboards and customizable reporting
Ease of use
360-degree insight into their customers' journeys
Excellent fraud protection
AppsFlyer met all of the above and more.
Results
On the key benefits of choosing AppsFlyer as their MMP, Ralf notes:
The pricing model was the most logical – Kolibri Games wanted to work with a provider that can cost-effectively support their explosive growth while providing full flexibility.
AppsFlyer builds all products with the marketer in mind – providing an industry-leading intuitive and dependable UI and customizable reporting, understanding each business and individual use case.
AppsFlyer's in-depth reporting allows for the most granular analysis across the entire user journey including reporting on multi-touch data and device model. This helps Kolibri Games understand user behavior, e.g. how many times users see an ad before they install.
AppsFlyer's best-in-class fraud protection keeps data clean against all levels of fraud – crucial for optimization and data accuracy when operating at scale.DOWNLOAD
"AppsFlyer's product is intuitive and dependable at scale while their support staff is unmatched – they are very helpful with questions, they are also very proactive in reporting new features or plans to improve performance. AppsFlyer assisted us every step of the way: from our LTV model to helping us better understand subscriptions. We most frequently find AppsFlyer helpful when integrating new partners. verything is super easy – just checking a few boxes. They resolve issues for us, which gives us the freedom to experiment with new channels" – Ralf Sürig