Improving retention and user-value with smarter, faster mobile marketing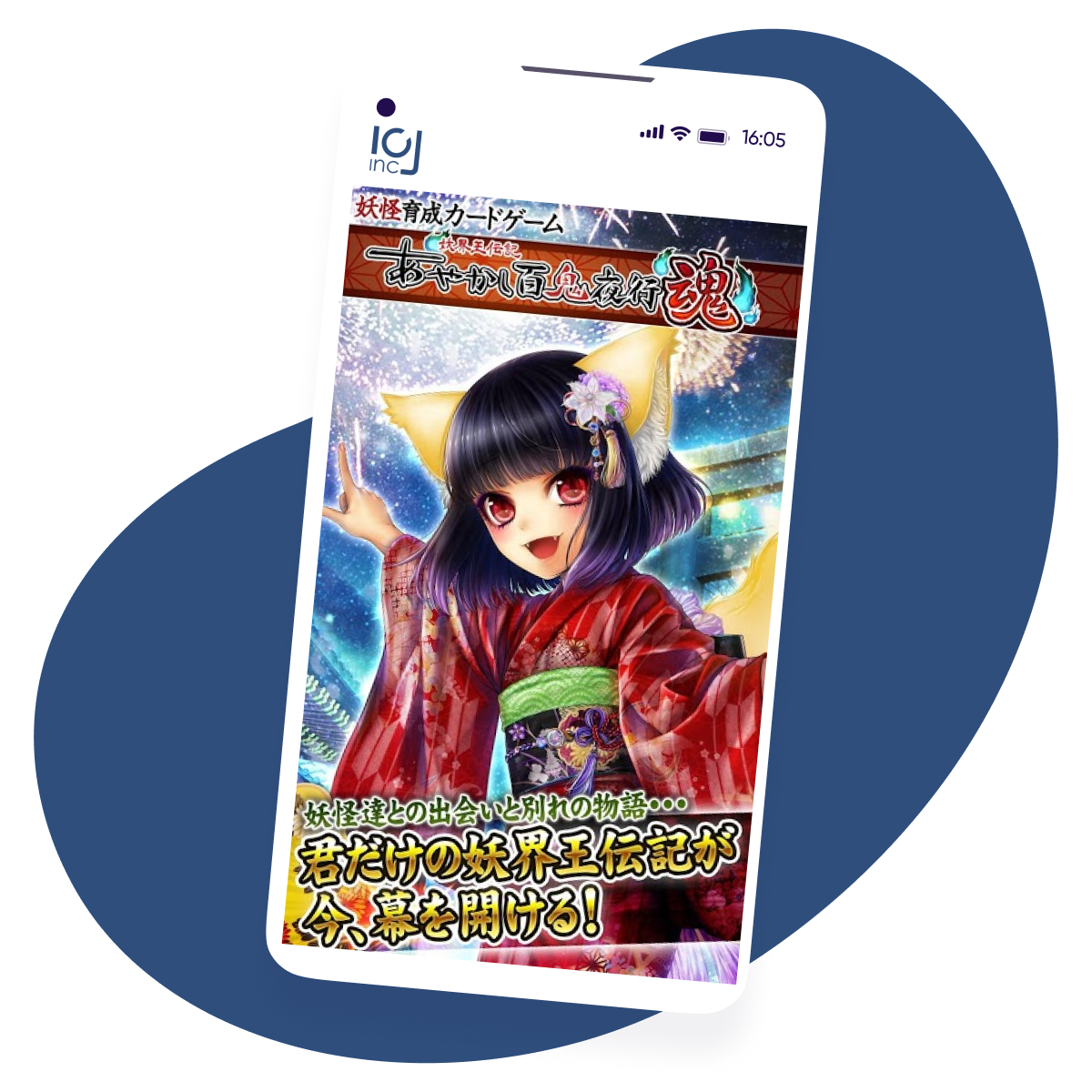 12%
Boost return on ad spend
10X
Increased engagements in Q1
Background
ICJ is a boutique mobile gaming studio with two wildly popular games; Monster Drive Revolution, a roll-playing title and Ayakashi Hyakki Yakou, a card game based on a popular Japanese card game.
Challenge
At launch, ICJ relied on an in-house app analytics system and other attribution tool to measure installs and user behavior. Their internal system could not attribute user engagement to a specific media source or campaign. However, their marketing team wanted to optimize their marketing campaigns based on their ability to drive quality, paying users.
Furthermore, the other attribution tool provided limited access to user-level data. To compound matters, analyzing data on their tool was a highly manual process.
The net result was that their internal solution made it difficult for their marketing team to make timely, important marketing decisions.
Solution
Thanks to AppsFlyer, ICJ cut-out a team of middlemen, automatically creating their own attribution URLs on-demand – saving time and money.
AppsFlyer's centralized reporting dashboards provided ICJ with real-time performance insights, introducing fresh opportunities for their marketing team.
For example, by regularly monitoring each campaign's average retention, ICJ was able to optimize their campaigns to improve their lifetime value.
To cap it all off, AppsFlyer's raw data reports provided ICJ with deep user-level data, revealing the total value each media source and campaign.
"AppsFlyer's real-time data helped us analyze our marketing data on a granular level, revealing the best media from a wide range of promotional channels in real-time." – Kazuma Matsumoto
Results
AppsFlyer's multifaceted real-time reporting and analytics helped ICJ to make smart, timely marketing decisions. For example, looking at retention rate, campaign A resulted 10% higher, but campaign B doubled the number of paying unique users and 1.5 times higher ARPPU. By understanding by user-engagement and retention ICJ developed user-value based models, and with AppsFlyer, ICJ developed a diversified performance models based on ROAS (return on ad spend), retention, paying unique users and ARPPU.
The impact of this multi-dimensional analysis was profound. For example, by optimizing to increased their paying users, ICJ saw as 12% increase in ROAS.
Furthermore, this broad-based approach to mobile analytics allowed ICJ to refine their internal KPIs. For example, ICJ discovered that Day 3 retention was a primary indicator of long-term user engagement. This allowed them to optimize their marketing efforts.
Looking for an MMP? Get your free assessment template today
Thanks for your download!