Finding new clarity and mobile growth with the right MMP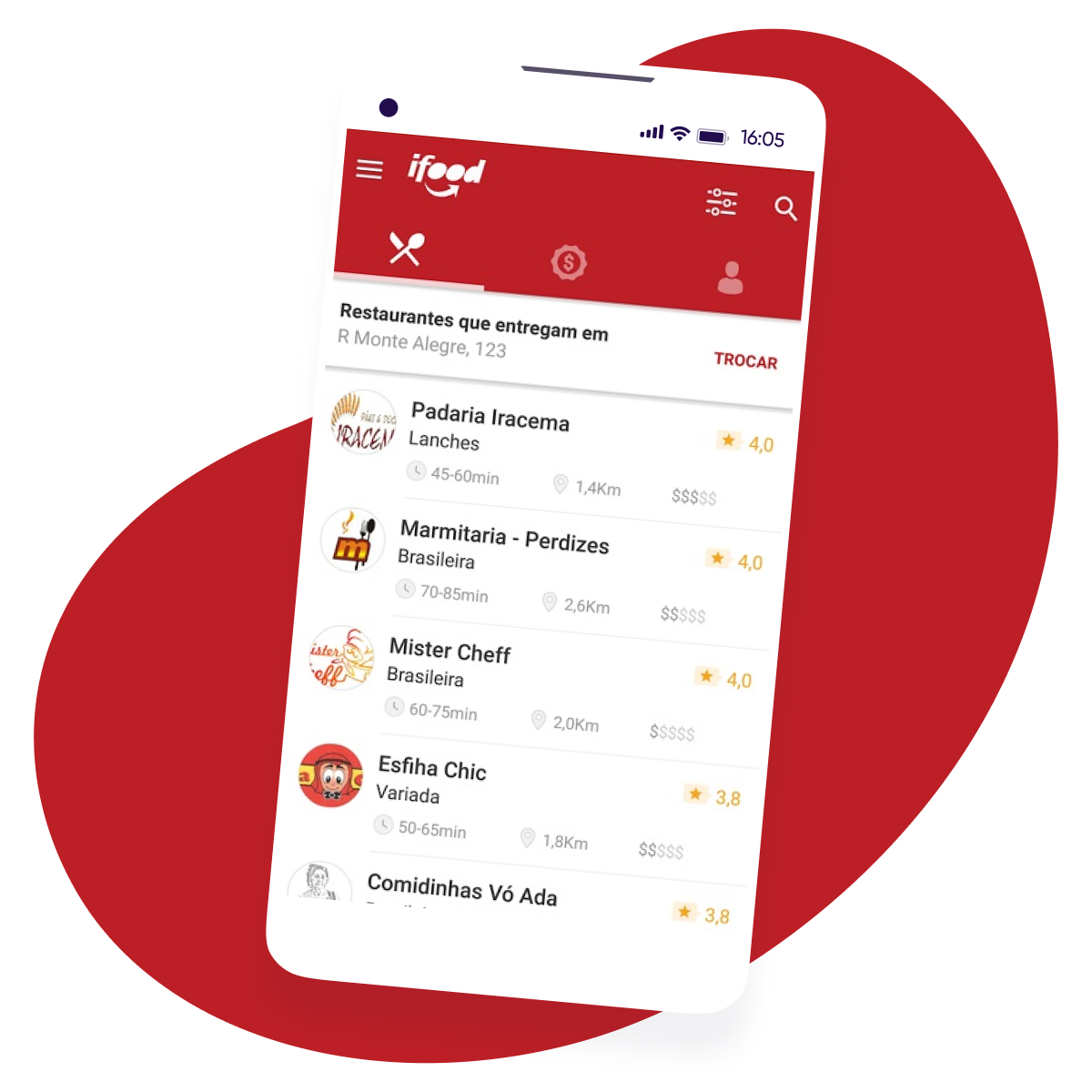 40%
Lift in first-time orders
38%
Increase in install-to-first-order rate
Background
Movile is a leading innovator, dedicated to improving food delivery, ticketing, education, and care markets. An early mover in the online-to-offline space, their popular iFood platform enables digital ordering from retail food establishments across both mobile and web.
Challenge
iFood relied on their mobile growth data to inform their product progress and marketing growth.
However, their mobile attribution setup was simply inefficient, delivering inconsistent data and limited detail. To compound matters, their attribution provider was not a Facebook MMP, resulting in inaccurate and inconsistent measurement.
As an advanced, data-driven organization, the iFood team wanted to leverage every element of their mobile data to improve their overall business performance and core marketing KPIs. Their data and reporting dashboards were not up to the task.
When faced with the prospect of re-implementing their limited provider and building an advanced BI to reconcile their data or switching providers, the iFood team made the decision to upgrade to AppsFlyer.
Solution
iFood upgraded their mobile attribution and marketing measurement to AppsFlyer.
Using AppsFlyer's deep integrations with all of their preferred global and regional partners, iFood was able to resume their campaigns with little interruption.
Furthermore, AppsFlyer's rich in-app event reporting allowed iFood to easily measure their primary KPIs, such as number of first orders, install to first-order conversion rates and more. With just a couple of clicks, iFood synced these rich in-app events with their network partners, allowing them to improve their post-install conversion rates.
Additionally, using AppsFlyer's unique analytics tools, including integrated Pivot reporting, iFood's marketing team was able to generate faster, more granular insights and opportunities for their marketing investment.
"AppsFlyer is an essential partner, delivering a deep understanding of our mobile business performance and driving our app campaign optimization. Their focus on customer success and technology innovation have raised the bar, helping us reach a new level of sophistication." – Arthur Santos, Marketing Director
Results
Just their first three months after migrating to AppsFlyer, iFood's performance numbers tell a different story.
Whereas in the past, their team had rough insights into their mobile growth, they now enjoy granular insights, attribution in-app activity and revenue all the way down to the ad set and ad level. By continuously analyzing and optimizing their mobile growth, the iFood team recognized both a 40% lift mobile first orders, alongside a 38% boost in their mobile install to first order conversion rate.
Moving forward, the iFood team continues to work closely with the AppsFlyer team, finding new and exciting ways to collaborate and derive mutual value.
Looking for an MMP? Get your free assessment template today
Thanks for your download!