Driving scale and retention with data-driven performance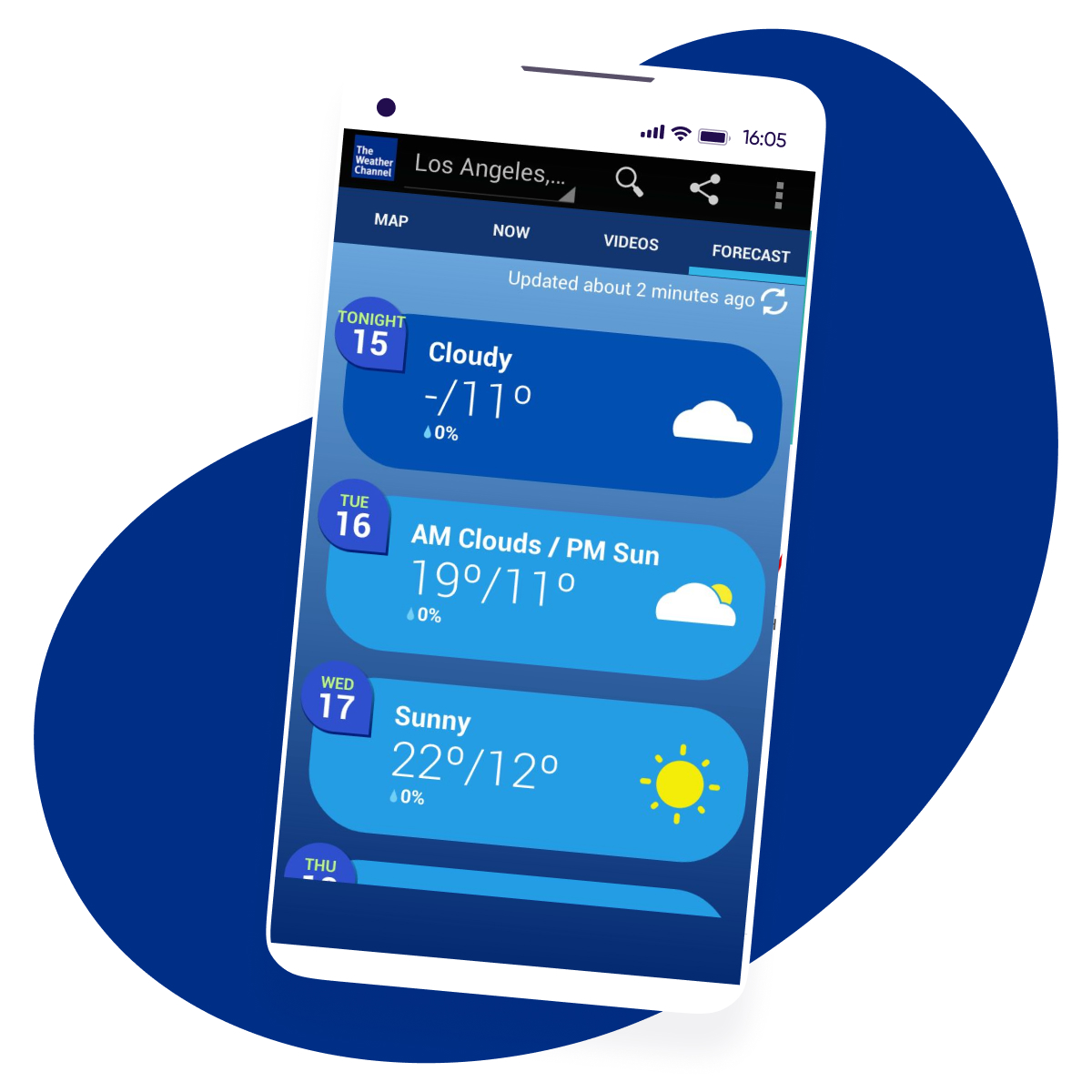 Background
The Weather Company is one of the largest providers globally of atmospheric and weather data.
The Weather Channel is the world's most downloaded weather app.
Challenge
The Weather Channel's mobile apps generate significant brand engagement and mobile revenue.
Maintaining this healthy mobile platform requires strategic investment in user acquisition and careful optimization of their customer experience with an eye towards improving retention and revenues.
Towards this end, The Weather Channel engaged AppsFlyer for mobile attribution and marketing analytics.
For example, looking at their install and in-app engagement trend data, The Weather Channel's marketing team noticed that an uptick in high-quality installs from select paid media channels coincided with a drop in organic volume.
The team needed to be able to clearly determine what impact, if any, paid media channels had on their organic performance.
Solution
The team set up a controlled experiment to determine the impact paid media had on their organic performance.
During the test period, campaigns with select paid media sources were paused. Following the test period, these campaigns were turned back on.
Using AppsFlyer's attribution and analytics data, the team compared their organic install performance and downstream engagement performance before, during, and after this test.
"AppsFlyer provides the answers and insights we need to make smarter marketing decisions across all of our paid and owned media channels." – Samantha Cohen Director, Global Media Planning
Results
The team determined that their paid media partners drove strong traffic without negatively impacting their organic performance.
In fact, pausing paid media campaigns correlated in a drop in daily active users (DAUs), though this trend reversed itself when they restarted their paid campaigns. Following the test, organic installs increased six percent. Furthermore, following the test their DAUs rose 7.1% when they resumed paid media.
With their AppsFlyer performance data in hand, the marketing team at The Weather Channel was able to improve their user acquisition and marketing performance. Their ongoing campaign optimization efforts drove a 38% improvement in their 30 day retention rate.
With a definitive answer to their organic performance question, The Weather Channel continues to invest in user acquisition, measuring and optimizing with AppsFlyer.
Looking for an MMP? Get your free assessment template today
Thanks for your download!