Improving user acquisition and customer experience with OneLink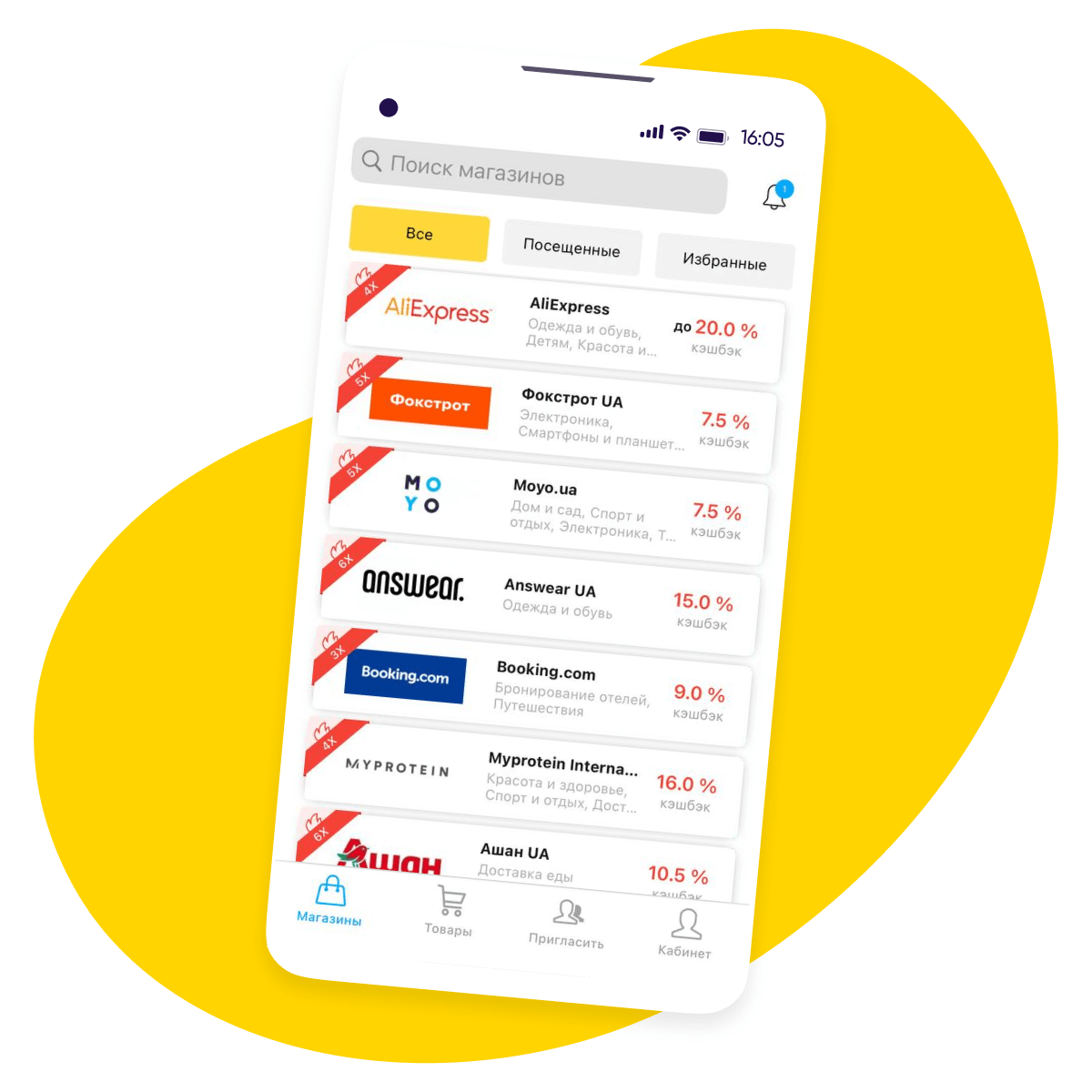 Background
Letyshops is one of the most successful cashback services in the fashion sectors of Ukraine and the CIS, allowing customers to save money while shopping online by offering cashback on over 1 million items from almost 4,000 stores. The concept of "retail therapy" shows the positive emotions that can be gained from shopping, and Letyshops look to enhance that experience further by giving shoppers the opportunity to get back some of the money they spend.
eCommerce has boomed in recent years, as the global pandemic has driven more and more people to shop online instead of visiting physical stores. This has made an already competitive market even more crowded, presenting significant challenges to user acquisition budgets right across the industry. Like many other businesses, Letyshops needs to constantly compete for new customers, as well as retaining existing ones and developing their LTV.
Some of the ways in which Letyshops strives to meet these goals is through influencer marketing, and actively pursuing new development channels on social media like YouTube and Instagram. Letyshops works extensively with aspirational lifestyle bloggers to create videos or Instagram stories that include a promotional call to action as part of their content.
Challenge
Letyshops' targeted, personalized marketing strategy carries a level of sophistication that brings its own challenges. In eCommerce, the efficiency of the user journey is critical: too many hoops for the customer to jump through, and they're unlikely to complete their purchase.

Letyshops therefore needed a solution that provided a seamless user experience no matter where the customer was accessing the Letyshops app.
With a wide-reaching influencer campaign of over 1,000 lifestyle bloggers and vloggers, Letyshops also needed a tool that provided fast, unbiased measurement of their marketing effectiveness.
AppsFlyer has helped us enormously in measuring campaign performance on all platforms, as well as quickly and easily redirecting customers to the desired page from any channel, and targeting those who do not yet have our app.

Nikolaiev Dmytro, UA Manager at Letyshops
Solution
AppsFlyer provides a combined customer experience and deep linking suite that enables brands to create personalized, contextual links straight to their app. OneLink – the deep linking technology powering the AppsFlyer suite – redirects users to a specific resource or page of a site or app, helping businesses like Letyshops to create an improved user experience, increasing reach and revenue per customer.
OneLink is compatible with any operating system, channel or platform, giving an efficient experience to Letyshops users. It automatically detects whether each user already has the Letyshops app on their device. If installed, it opens the desired page in the app; if not, it uses deferred deep linking to redirect users to the App Store of Google Play, and then to the relevant page once installed.
Letyshops deployed this deep linking suite for the three streams of their marketing strategy: influencer outreach, email marketing and offline placement of QR codes. These three approaches combined as part of a 5-month campaign in France, Poland, India, Spain and the CIS region:
Influencer marketing with social-to-app: Letyshops provided each influencer with a unique deep link to use as part of their promo actions in their social posts on YouTube and Instagram.
Mail-to-app Email marketing: Letyshops emailed all active users that had previously registered their contact details for marketing purposes, again utilizing the suite and OneLink to attract potential customers to the app.
QR-to-app Offline marketing: Letyshops made creative use of offline QR codes, utilizing deep linking technology in physical locations like metro screens, banner advertisements and trade shows.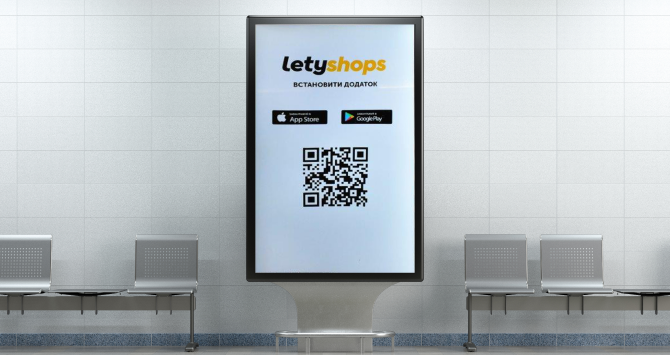 In each instance, the deep linking suite made for a smooth user experience, with customers directed straight to the relevant page or product with their initial click. Through AppsFlyer, Letyshops also had total visibility of individual campaign performances within these three marketing streams. This not only enabled them to measure their success, but also make campaign optimizations quickly and efficiently based on unbiased attribution.
We have been working with AppsFlyer for several years and are very pleased with the ever-expanding set of tools they provide. AppsFlyer's anywhere-to-app experiences allow us to create seamless mobile journeys and meet our UA goals. During the project, we first launched with QR codes and noticed immediately how the coverage of users had grown.

Nikolaiev Dmytro, UA Manager at Letyshops
Results
The efficient, far-reaching functionality of OneLink opened the door for Letyshops to expand their marketing strategy in creative ways. Letyshops used AppsFlyer's deep linking suite to provide customized links to over 1,000 influencers (533 on YouTube; 482 on Instagram), as well as an additional 112 QR codes for offline marketing, and further deep links for targeted email marketing.
Through this deep linking-driven campaign, Letyshops was able to generate a remarkable reach of almost 500 million users (385m users reached on YouTube; 110m on Instagram). This impressive reach – again driven by AppsFlyer's seamless CX tools – resulted in a total of over 700,000 app installs.
The conversion rate for the influencer campaign was extremely high: 25% for YouTube integrations, and 21% for Instagram. Letyshops' email marketing performed even better, with a 40% conversion rate to the app – again aided by the smooth, contextual user experience that deep linking technology is able to provide.
AppsFlyer helped us grow our user base – their deep linking suite leverages email service provider links without losing attribution or contextual data.

Nikolaiev Dmytro, UA Manager at Letyshops
Looking Forward
As Letyshops continues to grow their customer base, AppsFlyer will be there to continue their partnership and support their exploration into new marketing approaches and tools for driving their mobile app towards further success.