Streamlining user journeys and boosting user acquisition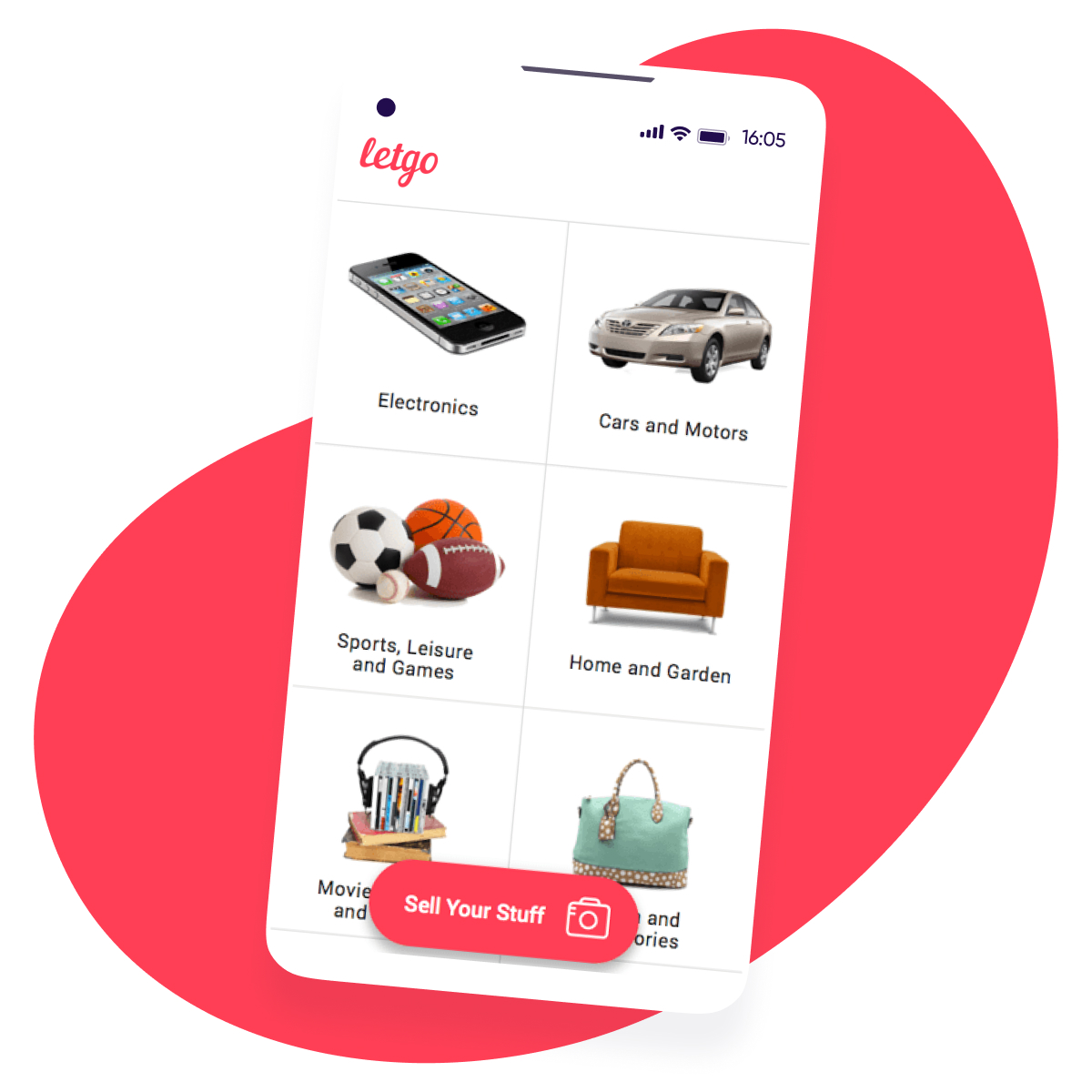 35%
Uplift in user acquisition
38%
Increase in conversion rate
Background
Letgo's free app makes it simple to buy and sell used stuff like electronics, cars, clothing, decorations, and more.
Created to help make secondhand shopping second nature by making it quicker, simpler, and more fun, Letgo has over 100M downloads and 400M listings worldwide.
Since its launch in 2015, the app has become both a marketplace and customer experience leader through constant innovation and iteration to simplify interaction with the app by innovation such as making the process of listing items utterly simple.
Challenge
In their bid to become the leading secondhand goods marketplace, Letgo's acquisition and retention managers required tools to ensure a smooth and individualized user path to app install and engagement.
The team also needed a platform that could collect actionable data so that they could make informed decisions, especially regarding installs and engagement.
Finally, they knew they wanted a robust attribution solution capable of showing the return on customer experience investments – or return on experience (ROX) – with metrics such as revenue, LTV, and post-install engagements.
Solution
The Letgo team ended up choosing AppsFlyer for its customer experience and engagement suite which is backed by a powerful attribution solution.
By using OneLink, the deep linking technology powering the suite, Letgo were able to compare ROX KPIs and understand how different mobile web-to-app (W2A) and user referral experiences impacted the business.
They ran multiple W2A Smart Banner variants and, in their user referral campaigns, used OneLink technology to personalize user journeys – including the names of the referrer and recipient – and measure results.
Iago Novoa Zarauza, Head of Business Intelligence commented on the success of the decision to use AppsFlyer and more specifically on the tech behind the customer experience and engagement suite:
"Not only does OneLink allow us to test, measure, and understand what most effectively drives user conversions, it also enables us to optimize and personalize our owned media campaigns to support more positive user experiences and improve business outcomes."
Results
AppsFlyer's robust solution enabled the team to single out the highest performing banner, helping generate a 35% conversion uplift. The customer experience and engagement suite's deep linking capabilities helped ensure a smooth user experience leading to increased acquisition and this lift in conversion.
Additionally, their personalized referral campaign showed a 38% conversion rate and high post-install engagement – a success that wouldn't be possible without LTV and accurate attribution data.
The Letgo acquisition and retention teams have since executed on multiple follow-up iterations and optimization cycles further boosting results.
Looking for an MMP? Get your free assessment template today
Thanks for your download!