Boosting SKAN campaign ROAS by 30% with predictive analytics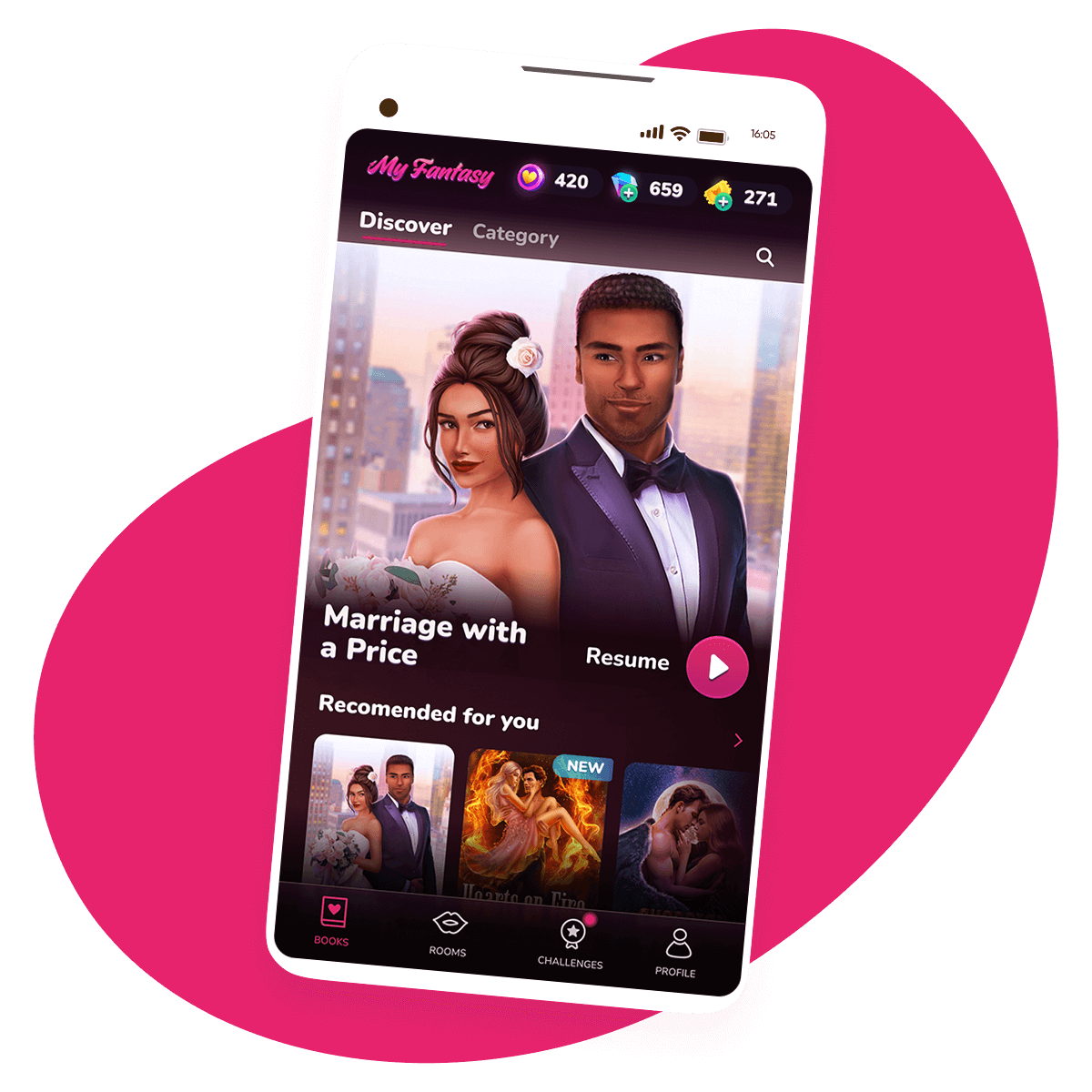 30%
increase in SKAN campaign ROAS
15%
increase in user acquisition ROI
Overview
App studio Holy Water was looking to promote its app across iOS as part of its growth strategy.
Apple's SKAN measurement limitations dramatically obstructed growth due to a lack of data visibility.
Holy Water decided to use AppsFlyer's predictive analytics solution to overcome these measurement challenges, resulting in higher return on ad spend (ROAS) and return on investment (ROI).
Background
Holy Water is an algorithmic content publisher that's created a platform for writers to share their interactive stories and books with millions of users. It owns the rights to more than 500 books and script IPs.
So far, Holy Water has published hit content apps like Passion and My Fantasy.
Soon, the publisher will expand its product portfolio with comic book and audiobook apps, as well as web versions of the products.
Challenge
With iOS being an integral part of its growth strategy, Holy Water was struggling to promote its My Fantasy app in iOS under Apple's new SKAd Network (SKAN) framework and user privacy requirements. SKAN's data measurement limitations and lack of metrics visibility limited Holy Water's ability to properly determine user value in its iOS campaigns.
We weren't ready to invest in SKAN as a channel because we lacked visibility on how our users performed there. We tried other ways to analyze user behavior, but they didn't do the job, and we couldn't risk spending more.

Bogdan Nesvit CEO | Holy Water
The My Fantasy game uses a dual monetization strategy, relying on in-app purchases and subscriptions. A significant proportion of paid subscriptions are acquired during the three-day trial period. But, without understanding the proportion of subscriptions and in-app purchases, key metrics such as ROAS Day-0 and cost per acquisition Day-0 (CPA D-0) did not provide a comprehensive picture of traffic payback.
Solution
As an existing AppsFlyer customer, Holy Water was invited to join the beta version of Predict (AppsFlyer's predictive analytics solution) to try and overcome its SKAN measurement limitations.
One of the best things about Predict is that it works out of the box, we just had to plug in.

Bogdan Nesvit CEO | Holy Water
Having worked with other predictive insight solutions in the past, Holy Water found that Predict's insights, which are focused on user acquisition (UA), distinguished it from previous solutions.
Getting Day-30 predictions for ROAS, average revenue per user (ARPU), percentage of paying users, and rolling retention, gave Holy Water measurements that easily translated into optimization actions.
Predict has gradually become part of Holy Water's daily routine and is now the publisher's main UA decision-making tool.
User performance is analyzed daily, and once users are mature enough, their user cohort dynamic is reviewed against the team's goal.
The data is then reviewed in a daily meeting with the product team, to analyze and validate the user cohort's predicted performance against. internal measurements. Results are analyzed against performance goals and the team decides on appropriate optimization actions. These might include increasing or decreasing the bid, budget allocation, or creative changes.
Predict provides a lot of value for us, as a key decision-making tool.
Sometimes users can spend a few dollars on your app, and you might not expect them to spend more, but then they turn out to be "whale users" [regular players who spend a lot in-game].

Predict gives us insights into which user cohorts might include whales and paying users in general, and once you have that, you get your money's worth.

Bogdan Nesvit CEO | Holy Water
Predict gave Holy Water's team the confidence and measurement visibility to increase its activity in SKAN by 57% in the first month alone.
Using predicted Day-30 ROAS enabled Holy Water to gain a better understanding of the dynamics of traffic and its actual payback.
Predicted performance trends are now monitored on a daily and weekly basis, along with the changes in prediction following the adjustments made to the campaigns.
Data transparency is crucial for us. Our main goal is to understand how much money users are expected to generate in the long term — we need to get this information as early as possible, which is why we were looking to use Predict in the first place.


Beyond that, the ability to predict iOS user value with SKAN users was another key factor. We needed the ability to understand how much revenue a user can bring in the long term based on short term data, and make our decisions based on that.

Bogdan Nesvit CEO | Holy Water
Results
Comparing current users' performance to where it was before onboarding Predict, Holy Water ROAS has improved by 30%. The company has achieved this through using value-optimization campaigns on Facebook, which are based on predicted Day-30 revenue.
The best value we get from Predict is the understanding of how our users perform over the long term, which is translated into positive ROI through making the right decisions faster.

Making the right decisions with Predict improved our overall ROI.

Bogdan Nesvit CEO | Holy Water
In terms of overall gross profit ROI, which is more complicated to properly evaluate, Holy Water reports an estimated 15% increase thanks to the adoption of Predict.
Moving forward, Holy Water is looking to further its use of predictive analytics for UA initiatives, and start leveraging optimization events. The team plans to measure specific key events to make sure it acquires not just quality users, but also users who've accomplished specific actions within the app.