Turning mobile web traffic into profitable app installs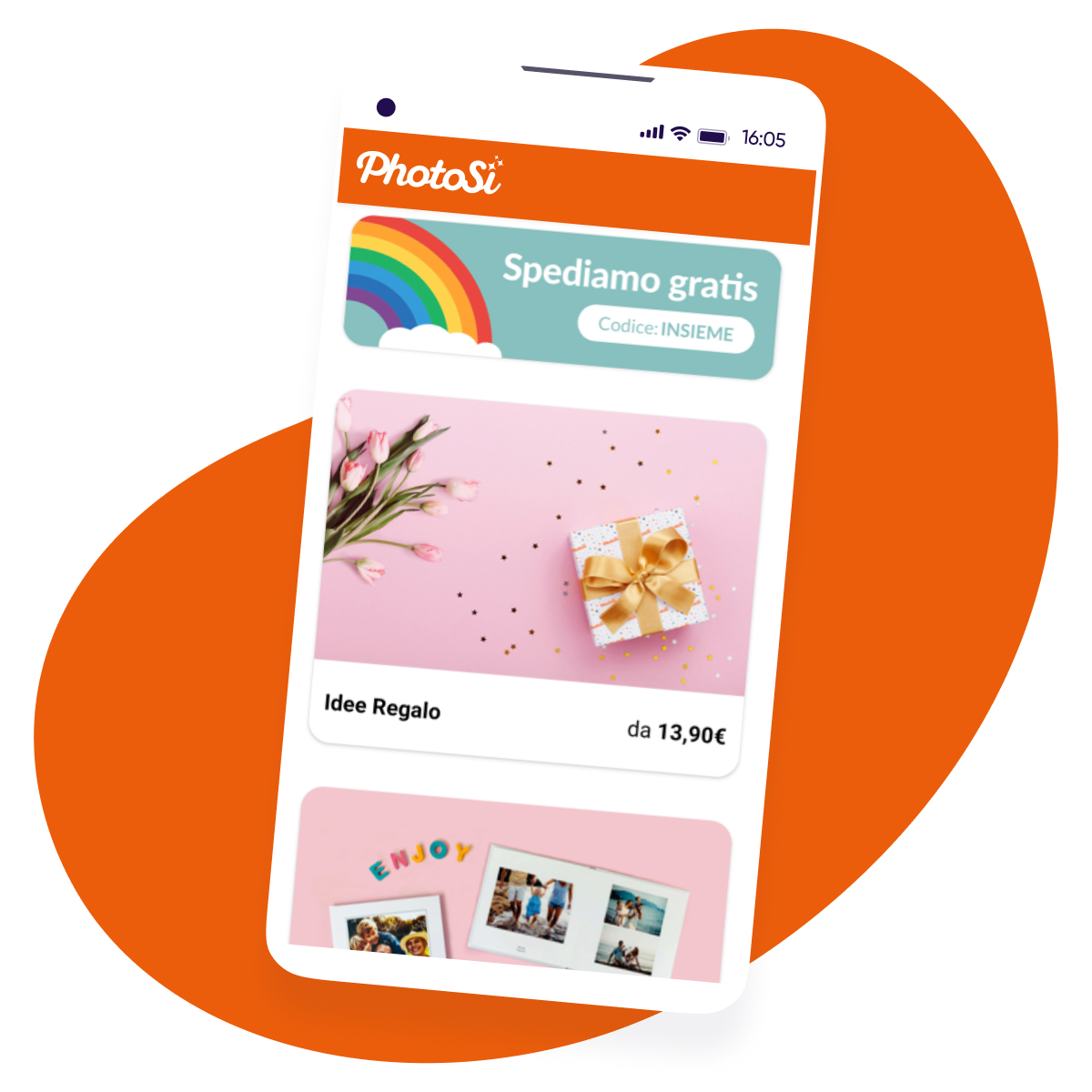 60%
Increase in user acquisition
67%
Increase in conversions
Background
PhotoSi is a rare example of a traditional photography brand that successfully reinvented themselves.
While Kodak filed for bankruptcy, Italy's PhotoSi made the transition from the world of film photography to digital. They did that by embracing technology and changing their entire business model.
PhotoSi realized that selling direct to consumers, rather than through a network of retailers was the key to their success. They have the distinction of being Europe's first ever photo printing app. The responsibility for growing the app falls to Manuel Mainetti, PhotoSi's Head of User Acquisition and grandson of the company's founder.
Challenge
PhotoSi customers can order their photos and photo gifts in two ways – through their desktop web browser or on their mobile with the app.
Customers can't order through their mobile web browser.
With 60% of Photosi's traffic coming from mobile the importance of migrating web traffic to their app becomes clear.
Manuel knew that asking customers to download an app after they'd already searched for their product added a frustrating step to the process. He also suspected that this was driving eCommerce conversions down.
"It was really important to turn brand awareness into installs. We basically needed to let our customers know 'Hey, what are you doing here? Just download the app!', because they can't print from their smartphone if they don't have it."
Solution
Manuel worked with his AppsFlyer Customer Success Manager, Enrique Roth, to implement Smart Banners.
Smart Banners is a flexible creative solution that was created to convert mobile web traffic into profitable app installs.
It integrates with OneLink, AppsFlyer's CX and deep linking solution, which adds more depth to PhotoSi's deep-linking and customer journey mapping strategy.
Now Manuel can create highly customizable banners that are directly related to the products their customers were searching for. The principle being that users are more likely to click on a specific banner than a generic one. For example, PhotoSi can create a dedicated advert for their photo cushion product. And, thanks to Smart Banners creative tools, they can do it quickly, without having to trouble their web or design teams.
"Working with AppsFlyer has been a game-changer. Two years ago, when I moved from the retail side of the business to the app we didn't know what was driving our user acquisition. Because of that, it was really difficult to understand where we could invest. Thanks to AppsFlyer we now have the opportunity to understand where our money comes from."
Results
PhotoSi now has the ability to run multiple Smart Banner campaigns in parallel that reflect the broad range of products they offer.
They can A/B test creatives and make smart real-time decisions on where best to spend their budget. In one example they tested a creative with and without a discount code. The discount code version drove 67% more conversions.
Smart Banners have increased app installs and grown average revenue per user at the same time.  
"Smart Banners doubled our installs, and because they leverage existing web traffic, it effectively cost us nothing. We've basically created a new market from the website thanks to AppsFlyer."
Looking forward, the ultimate ambition for PhotoSi is to recreate the brand awareness they enjoy in Italy, on a worldwide stage.
To do that, Manuel will continue to work closely with the team at AppsFlyer. T
hat means implementing people-based attribution (PBA) with AppsFlyer. This will help him know which channels are a bigger influence on their customers' decision to install their apps. This deeper understanding of their customers' journey will help PhotoSi continue their own journey of success.
Looking for an MMP? Get your free assessment template today
Thanks for your download!