Mobile app growth built on reliable measurement and a trusted partner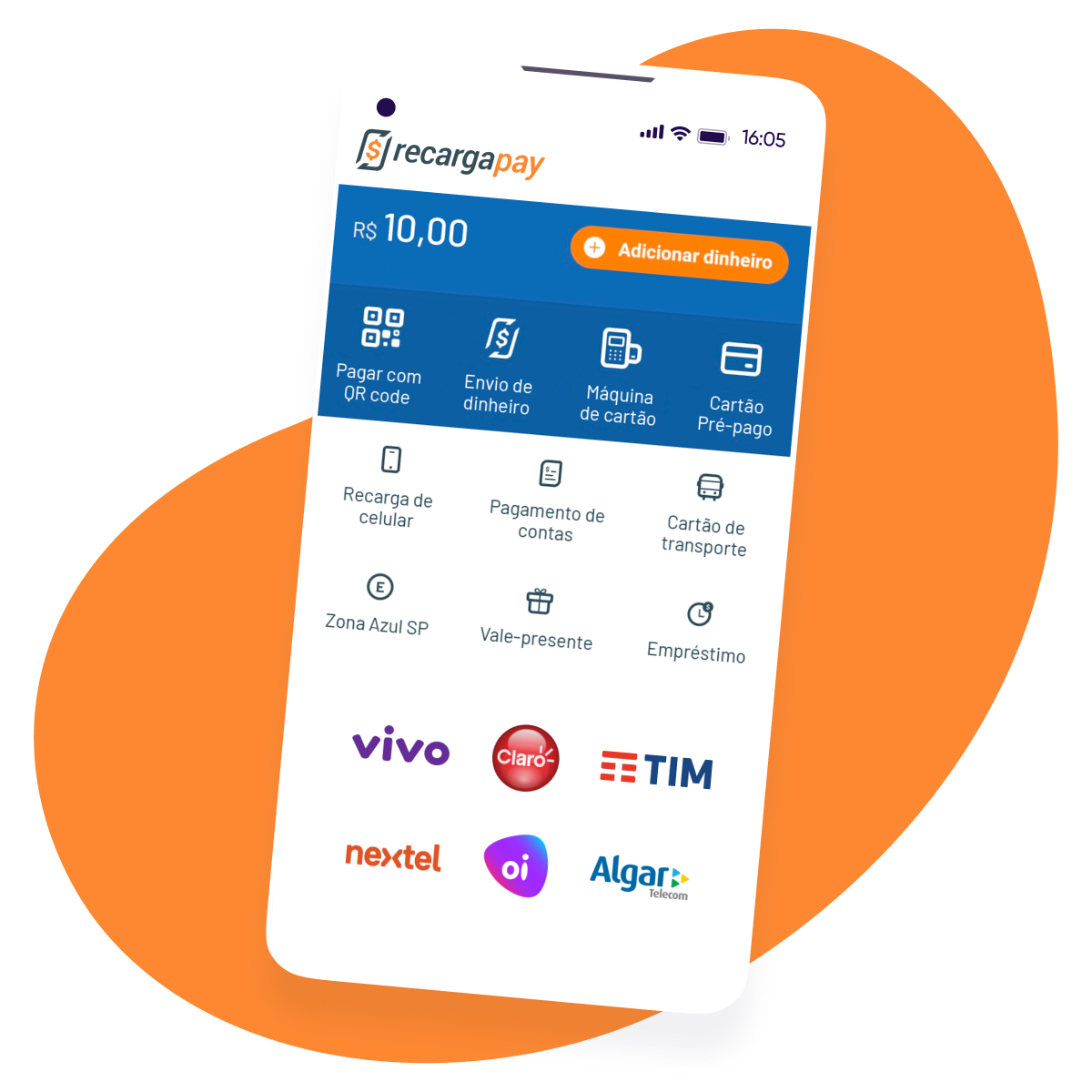 40%
Growth in marketing budget
2X
Increase in new installs
Background
Launched in 2010, RecargaPay is a Brazil-based fintech app that provides customers with the fastest and most secure way to purchase top ups and pay utility bills on their prepaid Android, Apple, and Microsoft cell phones.
In 2014, Miami-based serial entrepreneur Rodrigo Teijeiro and his co-founders turned their website into an app and expanded the features to gift card purchases, applications for microloans, and refill public transportation cards, among other things.
A pioneer in the payments sector, RecargaPay's app is available on Android, iOS, and Windows and services around two million paying customers.
Challenge
After their successful move to mobile, the RecargaPay team was looking for new, high-quality sources of traffic to fuel their growth.
However, their previous mobile attribution and marketing analytics provider used event-based pricing. As their Digital Marketing Specialist Richard Fenning stated,
"In marketing, information is power. When we were charged for in-app events, we were reluctant to measure all the events we needed. This meant that we had less data to drive decision making."
Additionally, their brand reputation and owned media drove a significant amount of their installs.
However, they suspected that their previous attribution provider was over-attributing their organic installs to ad networks due to an over-reliance on non-deterministic attribution.
Solution
RecargaPay transitioned their mobile attribution and marketing analytics to AppsFlyer, in order to gain a better understanding of their marketing funnel and user activity.
Using AppsFlyer's deep integrations with every ad-network in their marketing mix, including Google AdWords and Facebook, they were able to better understand which campaigns drove each install, in a single unified dashboard. They were also able to experiment with, attribute, and optimize advanced network capabilities such as Google's Universal App Campaigns, a capability offered only by AppsFlyer.
AppsFlyer's cost analysis and unlimited in-app-event reporting made it easy for their marketing team to understand the ROI of each ad campaign, in real-time.
The team at RecargaPay are tech-savvy and extra vigilant against fraudulent installs. AppsFlyer's fraud protection solutions and full raw data reports provided the confidence they needed to make smarter assessments of potential fraud, and take appropriate action based on this data.
Results
Moving to AppsFlyer helped the team succeed in scaling their mobile operations.
Richard Fenning, who runs Digital Marketing at RecargaPay, offered on the topic of changing mobile measurement providers:
"Since switching to AppsFlyer, our confidence and peace of mind in our mobile performance data has increased dramatically. With this firm foundation in place, we now invest more and invest smarter in mobile user acquisition."
AppsFlyer's pricing gave the RecargaPay team the freedom to measure every in-app event, providing deep insights into their user LTV per media source and on the campaign level.
This had a profound impact on their performance, doubling their monthly install volume. And, thanks to AppsFlyer's full raw data reports and total transparency, they gained the clarity and confidence to grow their mobile marketing budget by over 40%.
Looking for an MMP? Get your free assessment template today
Thanks for your download!