Scaling an eCommerce marketplace while improving customer loyalty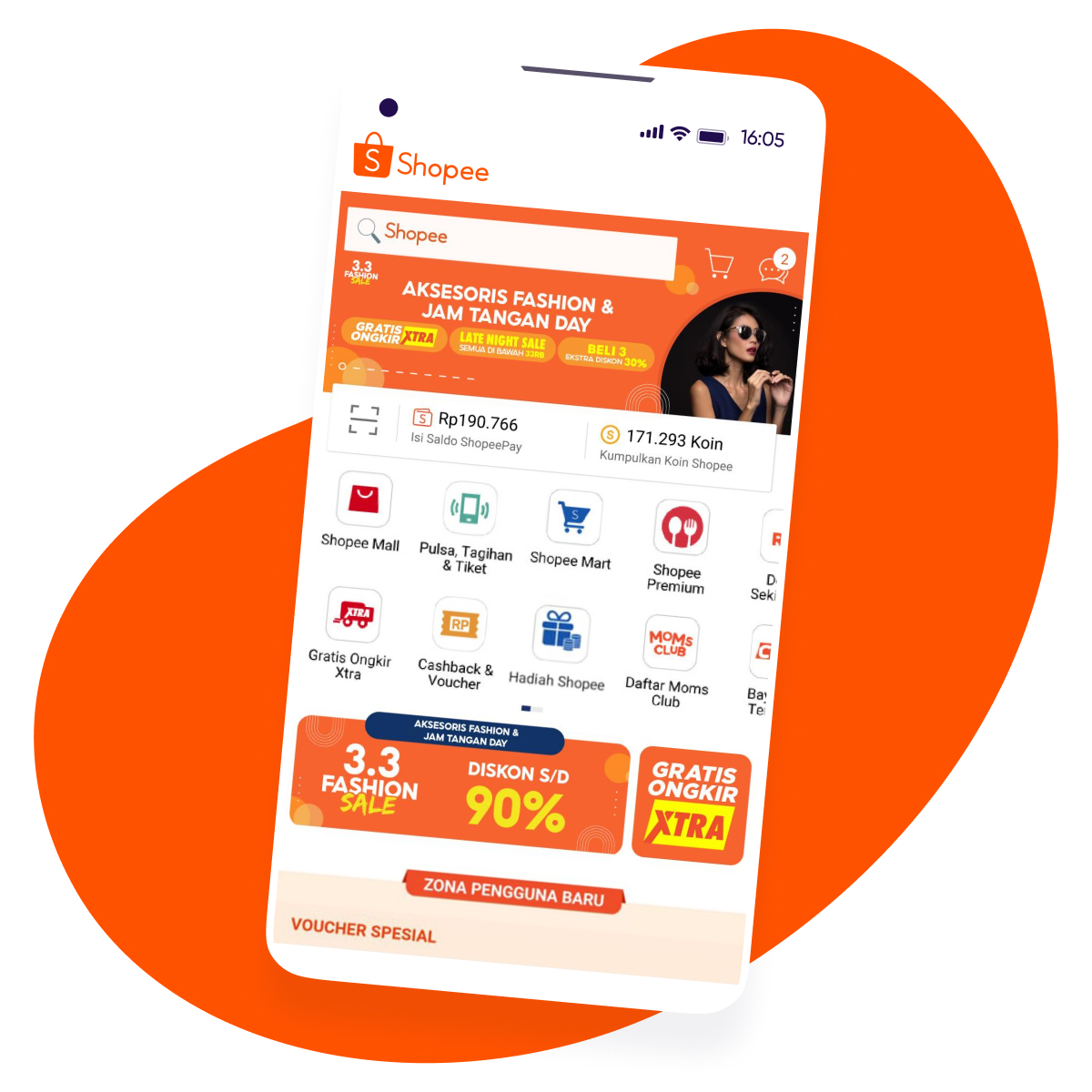 10X
Increase in user engagement
6X
Increase in user loyalty
Background
Shopee was first launched in Singapore in 2015, and later expanded to Malaysia, Thailand, Taiwan, Indonesia, Vietnam, the Philippines, Brazil, and Mexico.
As one of the leading mobile marketplaces, Shopee connects buyers and sellers across seven markets in Singapore, Malaysia, Thailand, Vietnam, Indonesia, the Philippines, and Taiwan. It makes online shopping easy, secure, and fuss-free and also maintains strong integrated payment and logistical capabilities.
Challenge
Facing an increasingly crowded market, the Shopee team sought to scale its business by focusing on user acquisition while building a healthy and sustainable platform.
They needed to carefully manage both the quantity and quality of new users in order to maintain competitiveness and ensure the ROI of their investment in the platform.
Solution
Shopee integrated AppsFlyer into all local apps, attributing every install and engagement to the correct marketing campaign and media source.
The team also decided to sync their rich in-app events with retargeting providers using AppsFlyer's pre-configured integrations, to further improve user engagement and mobile revenue.
Furthermore, with AppsFlyer's robust Push API, the Shopee team was able to integrate its mobile marketing performance and app engagement data with its internal Business Intelligence unit.
Results
Using AppsFlyer's rich in-app-events, Shopee gained deeper insights and connected its media spend with user engagement and revenue.
In addition the data-flow from the Push API provided Shoppee with an omnichannel view of its marketplace health and business performance helping grow both buyer and seller bases while maintaining the user quality and buyer-seller ratio.
With the mobile attribution and engagement data AppsFlyer provided, the team was able to scale its business across all markets. And by carefully optimizing its marketing spend across dozens of ad networks and retargeting providers, Shopee grew its user-quality, customer loyalty, and bottom-line ROI.
Looking for an MMP? Get your free assessment template today
Thanks for your download!