How smarter marketing and remarketing lead to 1M+ installs in a year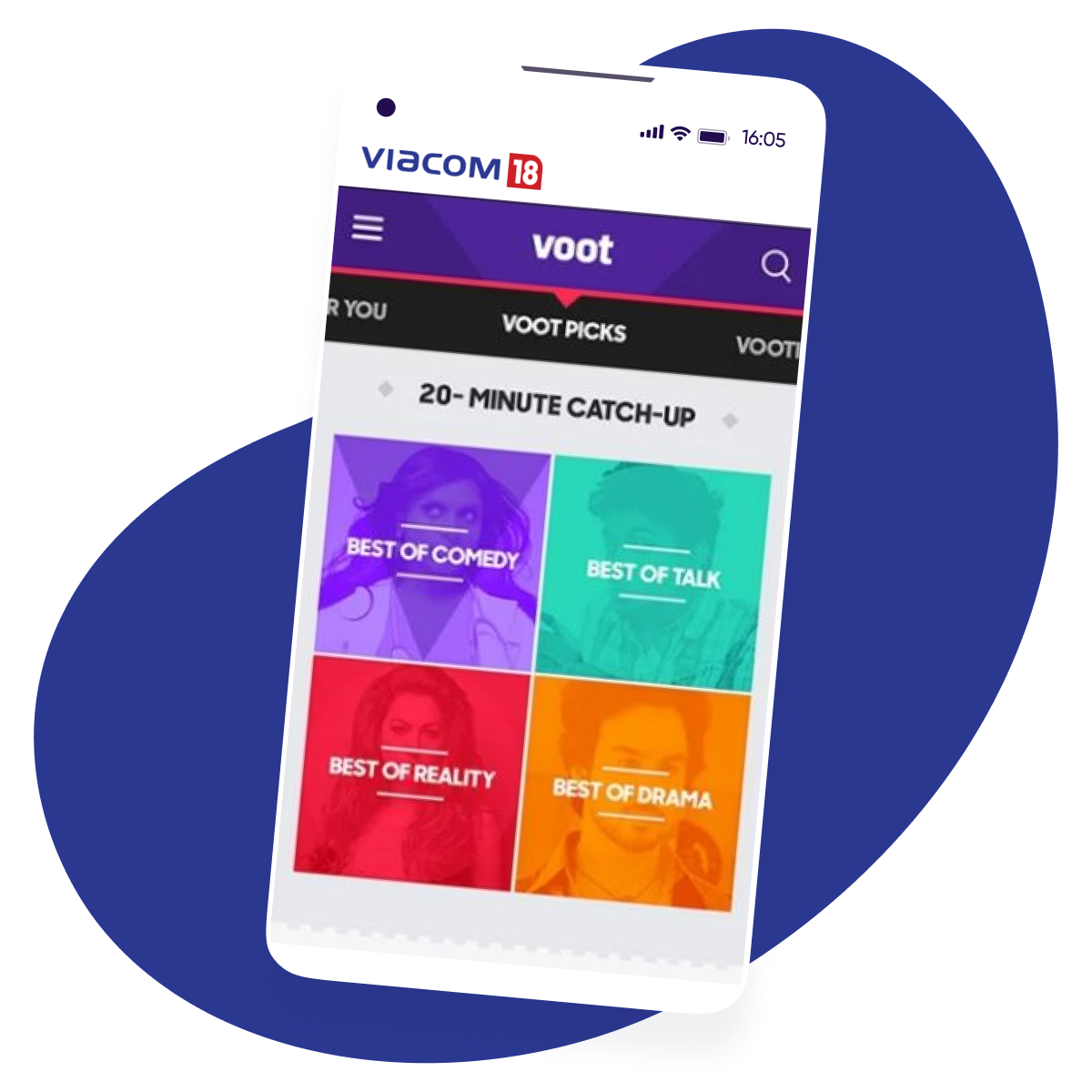 80%
Improvement in user quality
45M+
New installs in less than a year
Background
Voot is a free, ad-supported, mobile-first video on demand (VOD) platform.
A division of Viacom 18, Voot has 40,000 hours of exciting content from MTV, Nickelodeon, COLORS and original content. Voot is the go-to destination for millions of consumers in a country racing to go digital.
Challenge
Voot launched in May 2016, with a strong focus on mobile.
The marketing team needed a strong attribution and measurement solution that would not only improve the speed and accuracy of multiple campaigns running at any given point in time, but also garner rich consumer insights.
Solution
AppsFlyer's deep measurement capabilities allowed Voot to measure both standard and non-standard sources including APK installs through OEMs and retail stores.
Furthermore, AppsFlyer's deep partner integrations across of their media sources including Facebook and Twitter allowed the Voot team to easily and quickly add, test and enable dozens of partners.
By better measuring and syncing their rich in-app events, the Voot team started building smarter cohorts and Audiences, syncing this data to partners for better targeting and retargeting.
To further boost their conversion rates and user experience, Voot began using OneLink (AppsFlyer's CX and deep lining solution) deferred deep linking capabilities, bringing every newly acquired or retargeted user to the same content or genre shown in the original ad they clicked.
"AppsFlyer's deep integrations with multiple partners served as the backbone for large, multi-channel campaigns at scale. Their attribution accuracy helped us identify the best channels, which enabled us to scale quickly without compromising our user quality." – Gaurav Gandhi COO, Viacom 18 Digital Ventures
Results
Voot's data-centric approach showed fantastic results.
Their cost per acquired user dropped 80%, even while seeing an 80% bump in user quality and driving over 45 million new installs.
With a daily average of 50 minutes of in-app engagement and video viewing, Voot is now well positioned as a leading Video On Demand provider in a highly competitive market.

Looking for an MMP? Get your free assessment template today
Thanks for your download!