The AppsFlyer Performance Index for eCommerce, Travel and Utility Apps
Back in May we rated the performance of all the top mobile media sources for their ability to drive scalable, high-quality installs for gaming apps in the first ever AppsFlyer Gaming Performance Index (which was read by tens of thousands of people in the mobile marketing space).
Today, we're publishing a report that analyzes the top 25 media sources for eCommerce, Travel and Utility apps in iOS and Android (charts include both quality and quality-quantity combo).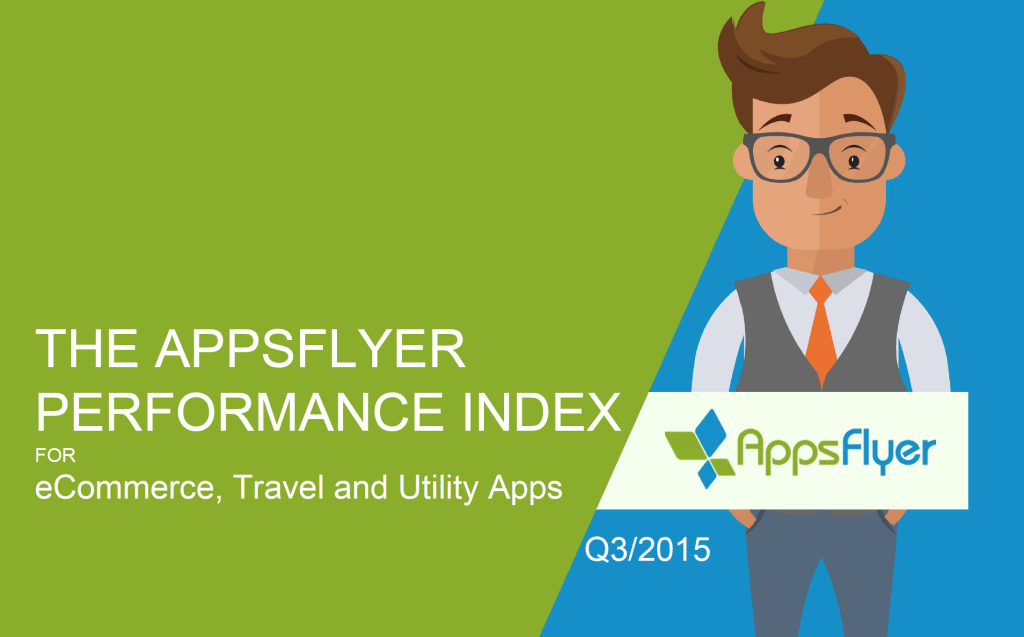 Why did we focus on these verticals? Well, eCommerce, Travel and Utility apps usually have a higher LTV because they are often driven by intent, which means an app is installed to fulfill a specific and often immediate/tangible need. For example, downloading a retailer's app to buy a pair of shoes, a travel app to find the top rated hotel at your next destination, or a productivity app to better organize your daily activity.
On the other hand, an impulsive-driven install decision is characteristic of the gaming vertical where action is often spontaneous in nature and does not fulfill a specific and immediate need.
Here are some of the key findings on intent-driven apps:
Twitter flies high in retention: The embattled bird can stretch its wings with pride as it reached the #1 and #2 spots on Android and iOS, respectively. The social network particularly stands out on Android with a 25% higher retention rate than #2 AdWords.
Google once again proves value of intent: The search giant topped the iOS retention chart and came in an impressive #2 in Android.
Facebook reigns supreme in power rankings: With strong retention (coming in 4th on Android and 3rd on iOS), and unrivaled scale, the social network achieves top placement on both the iOS and Android overall power rankings (which give equal weight to both retention and number of installs).
Android retention slightly ahead of iOS: Google beat out Apple with better retention across the board for those categories apps (although the gap narrows over time with long term retention practically the same: +12% on Day 1, +7% on Day 7, and only +4% on Day 30).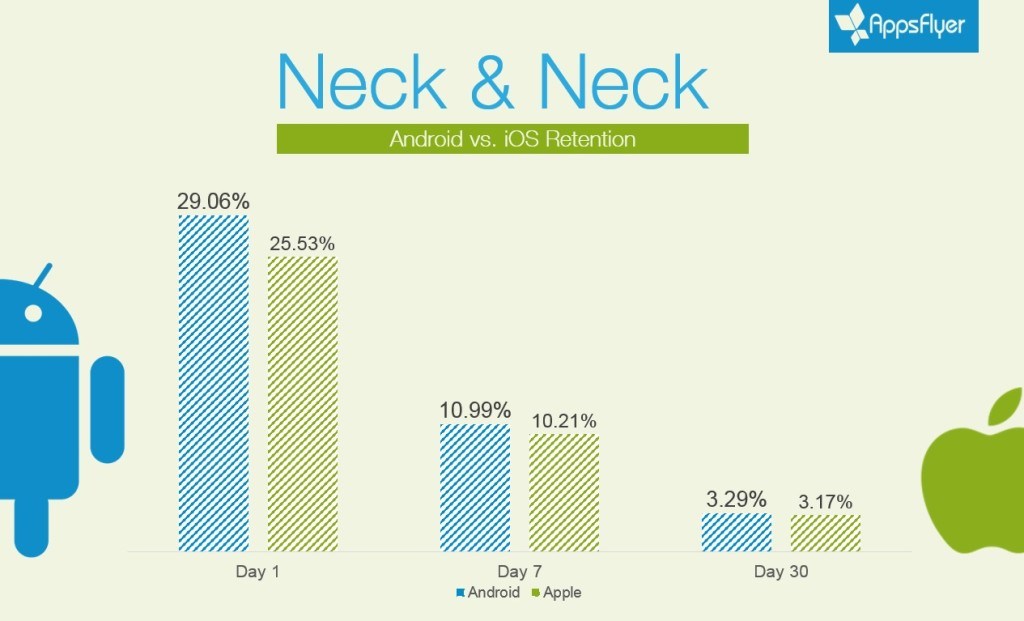 Made in China: Chinese-grown networks such as Mobvista, Cheetah Mobile, AppFlood and Yeah Mobi ascend up the rankings, with Mobvista taking the lead among its peers by showing up second on the Android power rankings and sixth on iOS.
Gap between organic and non-organic installs higher on Android: Whereas organic retention reigns supreme (no surprises here, although non-organic user acquisition is responsible for driving a bulk of organic installs), the difference on Android is more evident than iOS (+46%, +55%, +156% on days 1, 7, and 30 respectively compared to +20%, +39%, +133%)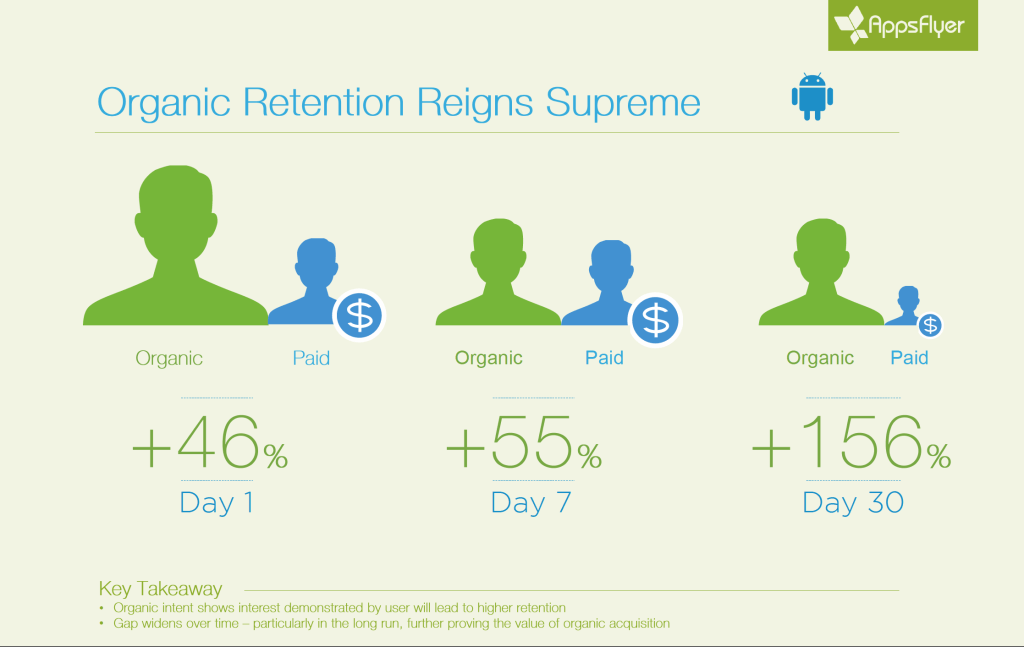 The report goes on to detail the retention performance of iOS and Android these apps by brands, countries, languages, OS versions and more, providing eCommerce, Travel and Utility app marketers with all sorts of valuable information to help them optimize their user acquisition campaigns.