Powering quality user acquisition through user referrals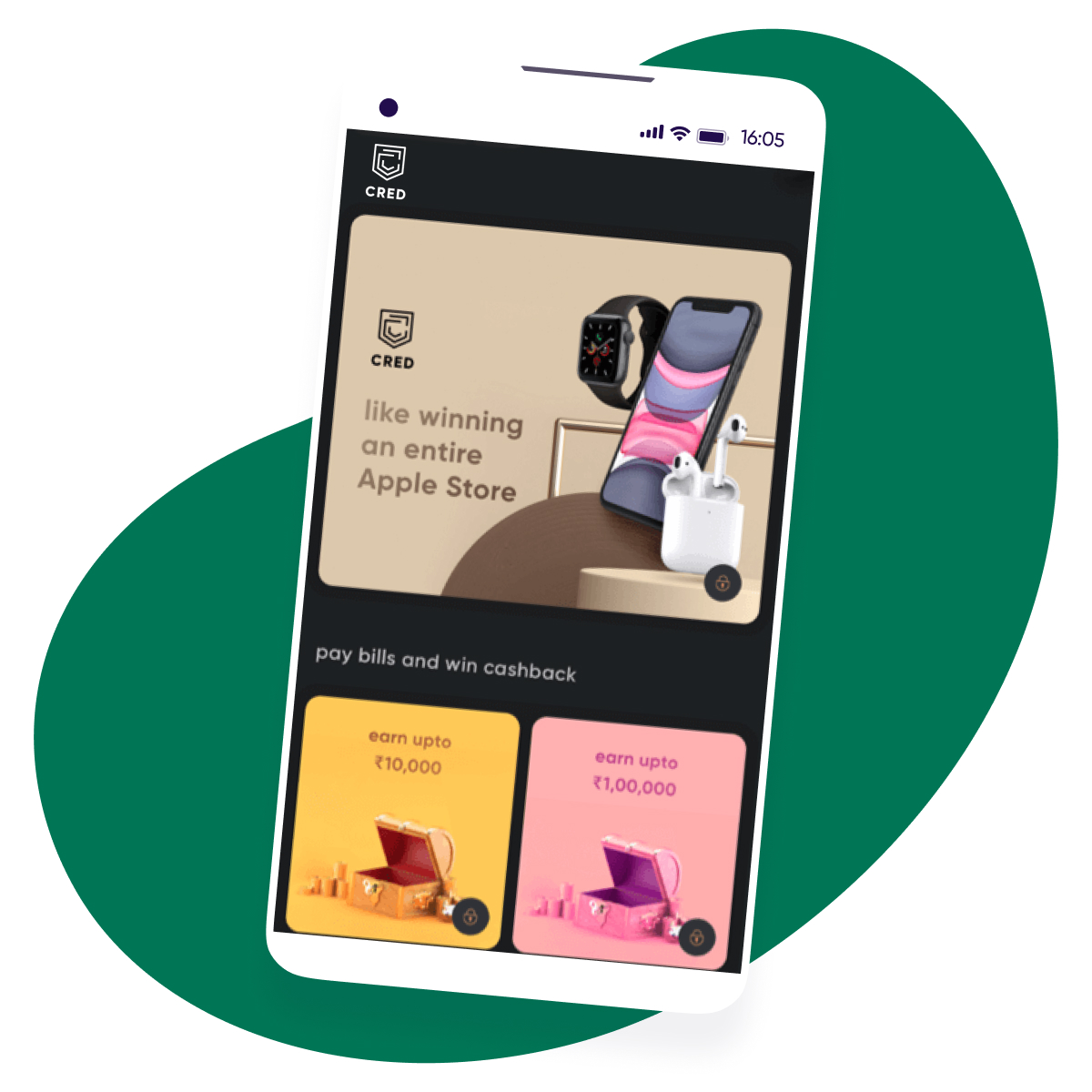 44%
Higher first payment rate
50%
Higher eligible user rate
Background
Bangalore based CRED, is a transparent and fully digital platform of highly trusted individuals, brands, and institutions.
With its empathetic approach to design, CRED makes financial decisions visible, delightful, and rewarding for its members, facilitating access to a better life in the form of exclusive rewards and experiences.
Challenge
In the highly competitive fintech market, CRED needed to expand faster, relying on an effective referral program to grow its user base. This program allows marketers to effectively leverage word of mouth and virality while ensuring and validating user quality.
The product and marketing teams needed a scalable and stable method to reward both referrers and the users they refer to the app. However, several challenges stood in the way.
First, how could referrers be rewarded based on the in-app actions of the referred users, and not merely on their install?
Second, CRED wanted to drop referral codes altogether to ensure a seamless user experience while avoiding the overhead of reconciling referral codes for rewarding users.
Finally, CRED wanted a platform-agnostic mechanism to attribute referrals across both Android and iOS.
Solution
CRED uses OneLink, AppsFlyer's CX and deep linking solution, to power its user referral feature.
Referrers can invite their contacts in-app instead of using referral codes. The app generates shortened and customized OneLink URLs that referred users can use to download the app directly. CRED then receives attribution data in near real-time, through AppsFlyer webhooks and APIs.
Upon performing the required in-app actions, CRED rewards both the user and their referrer.
Results
The results were phenomenal.
In March 2020 alone, referred users made up the highest ratio of successfully gated users, based on CRED's eligibility criteria – 50% higher than average. They also demonstrated the highest rate of first payments – 44% higher than average.
Using referrals powered by OneLink had made a clear impact on the long-term success of the referral program, putting CRED at the crest of India's FinTEch wave.
"Considering that we are built on user trust, user referrals form the bedrock of CRED's growth strategy. AppsFlyer's OneLinks and real-time APIs have provided us with a seamless way to orchestrate the entire user referral and rewards program. It has also enabled us to customize and create positive user experiences and improve business outcomes." – Ketan Jogani, Head of Mobile Tech
Looking for an MMP? Get your free assessment template today
Thanks for your download!