Fraud-free attribution saves $470k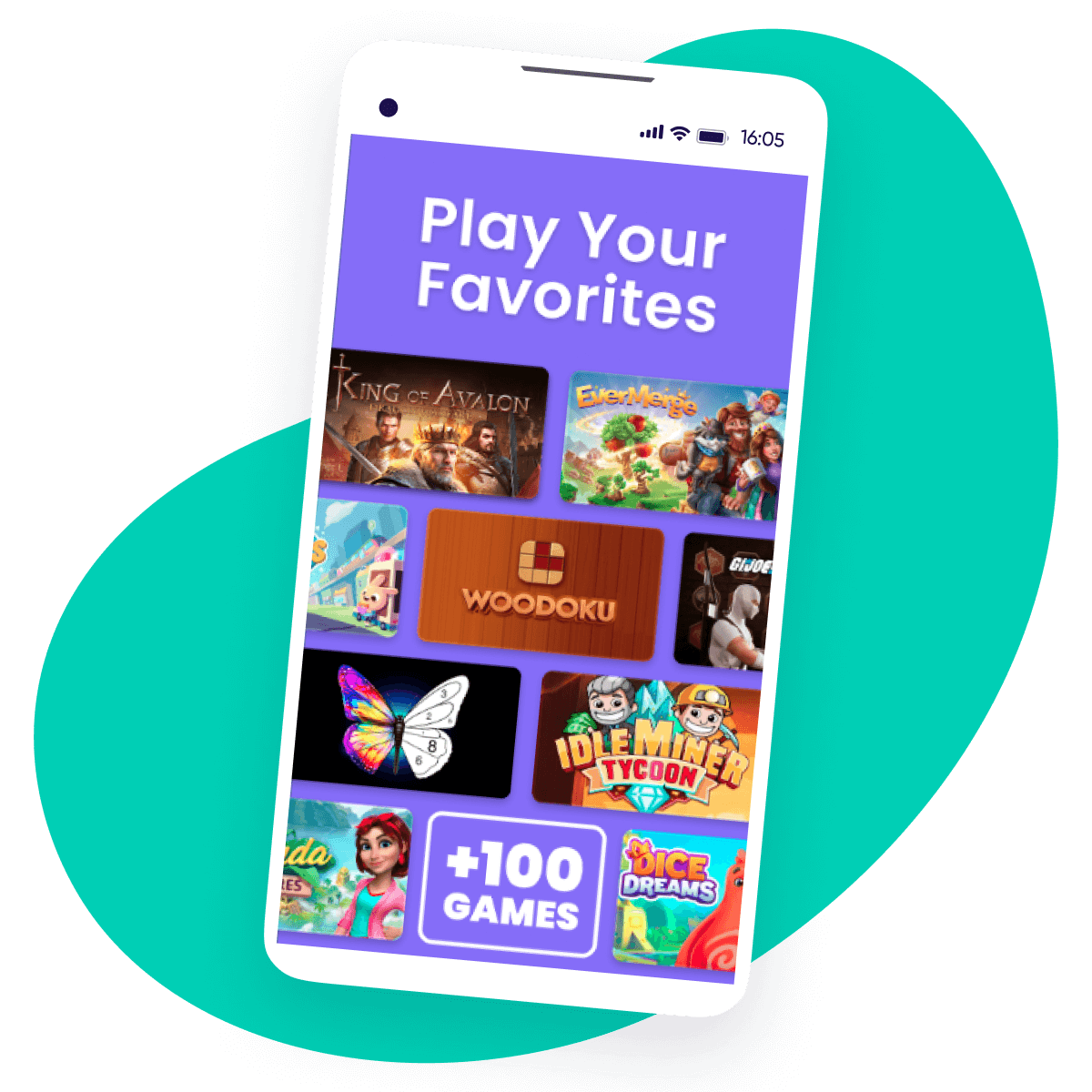 $470k+
saved so far this year by eliminating fraud
72%
growth in Active Users
Background
Mistplay, founded in Canada in 2016, is a market-leading loyalty platform for mobile gamers.
Tens of millions of players use the Mistplay app to discover new mobile games catered to their gaming preferences, while Mistplay leverages in-game data and machine learning to recommend games to their users.
In a recent edition of the AppsFlyer Performance Index, Mistplay ranked 5th on the Global IAP Index, 7th on the Global IAA Index (Android), and 8th on the Retention Index (Android and Gaming).
Mistplay serves two main audiences. On the business side, global game studios can acquire new users by promoting their app on Mistplay's loyalty platform.
On the user experience side, Mistplay also serves players by enabling them to earn rewards as they discover and play new games.
Challenges
Like many top-performing apps, Mistplay experienced a variety of challenges in optimizing user acquisition campaigns across media partners and channels.
First and foremost, they needed a holistic solution to accurately attribute installs and engagement from owned and paid channels across media sources, including social media networks, CPE affiliate sites, search ads, and ad networks.
Integrating with new media partners for testing purposes was a lengthy, manual process consuming a lot of the UA team's time. And with multiple paid channels across many media sources, Mistplay's UA team needed a way to verify the attributed installs and engagement and avoid falling victim to mobile ad fraud, which is an industry-wide problem that wastes $2.1 billion in total global ad spend each year.
The UA team needed a mobile marketing platform that both blocks fraud and streamlines integration and testing processes for multiple media partners – to further optimize their campaigns.
In addition to cross-channel attribution and fraud protection, they also needed a streamlined solution to aggregate user-level cost data with revenue and other downstream metrics.
This data is critical for the UA, Live Ops, and Analytics teams to optimize campaigns and in-opp experiences by establishing a variety of client­ side quality metrics monitored to measure campaign performance.
Solution
Mistplay's UA team found one mobile marketing platform that could solve both their UA and client-side marketing challenges — AppsFlyer's holistic attribution and analytics platform. Mistplay uses several AppsFlyer solutions to achieve their goals:
Attribution and user experience
Beyond fraud protection, Mistplay relies on AppsFlyer to attribute and optimize all of their owned and paid media campaigns.
On a broader level across UA and remarketing, attribution data is critical to optimize traffic across all integrated media partners. Mistplay uses AppsFlyer's dashboard to determine how many users are playing and engaging with their clients' gaming apps.
This enables them to understand not just daily new installs (DNI), but also engaged users, ie. how many users are staying on Mistplay and actually are true users playing games. These are important KPIs for a loyalty platform like Mistplay, in order to retain its users beyond the initial install.
Cost aggregation
From there, AppsFlyer's comprehensive ROI360 cost aggregation (Xpend), is able to meld all the attribution-related cost data for Mistplay in one place, and then stream that data into its AWS instance through Cost ETL.
Cost data from attribution is foundational data that Mistplay uses to optimize campaigns based on ROAS.
AppsFlyer enabled us to bring in all aggregate cost data from UA and remarketing campaigns using Xpend and then share that data with 3rd party platforms like AWS using Data Locker, to clean up, transform, and load the data in a way that's actually accessible and usable for the UA team, saving us lots of time and effort.

Nick Cullen, Senior UA Manager, Mistplay
Fraud protection
To get accurate paid media attribution you need fraud protection. For Mistplay, about 50% of fraud came from bots, followed by click flooding and install highjacking.
Mistplay uses Protect360 to not only avoid spending budget on fraudulent installs, but also to protect its advertisers from fraud — by proactively blocking it in real-time and post-attribution.
With fraudulent installs removed, Mistplay can correctly calculate ROAS from its UA spend. On the advertiser side, they can safely rely on Mistplay for their CPI attribution thanks to a neutral, unbiased 3rd-party that provides them install metrics for authentic users, not bots.
Because Mistplay is also a provider of ad traffic, we want to make sure the users we're driving to the app are real, to make sure our advertisers are buying quality traffic. Protect360 was the best fraud protection solution to help us with that.


Nick Cullen, Senior UA Manager, Mistplay
Data Locker
Aggregated cost data is then melded with other data points with the help of Data Locker to provide a single source of truth for both user acquisition and client-side ad metrics. After the data is exported from Data Locker, it is then synced with Tableau, a visual business intelligence tool, or into a separate API, to pull reports into Mistplay's homegrown reporting. This gives Mistplay a 360-degree view of their attribution and cost data, which they can integrate with other martech data to more accurately analyze alongside average spend per user and other client-side KPIs.
According to Nick Cullen, "we've been able to save hundreds of thousands of hours with AppsFlyer's easy integration processes for new media sources, reporting through Data Locker, and Pull API data exports to third party platforms."
Results
Since integrating AppsFlyer, Mistplay has a single source of truth with fraud protection, attribution, and cost aggregation — all in one place. This allowed them to save $470k of ad dollars from fraud, streamline testing and analytics, and optimize the full user journey based on accurate ROAS calculations.
By diving beyond last-click actions to understand performance at a deeper level, Mistplay can assess partner performance more quickly, leading to more effective optimization of their campaigns.
This resulted in growing active users by 72% from Q3 2021 to 2022, Mistplay's highest count to date. Additionally, the UA team was able to test 30 media partners in the past 2 years thanks to AppsFlyer's 10,000 pre-built integrations and data sharing tools.
With AppsFlyer being such a trusted partner among our clients and media sources within the industry, it's been very easy for us to integrate new media partners.

Nick Cullen, Senior UA Manager, Mistplay
With the help of AppsFlyer's product innovation and customer support, Mistplay can explore new channels and tactics with confidence. For example, in the near future, Mistplay hopes to extend its efforts beyond UA to brand marketing and other non-traditional mobile media sources.
Looking ahead, AppsFlyer's CTV-to-mobile attribution will allow the Mistplay team to assess the true impact of connected TV as a new channel. Likewise, Audiences and Incrementality will allow them to easily segment their audiences and from there, gain accurate analytics on the true lift of those audience tests.