Achieving player re-engagement to amplify user acquisition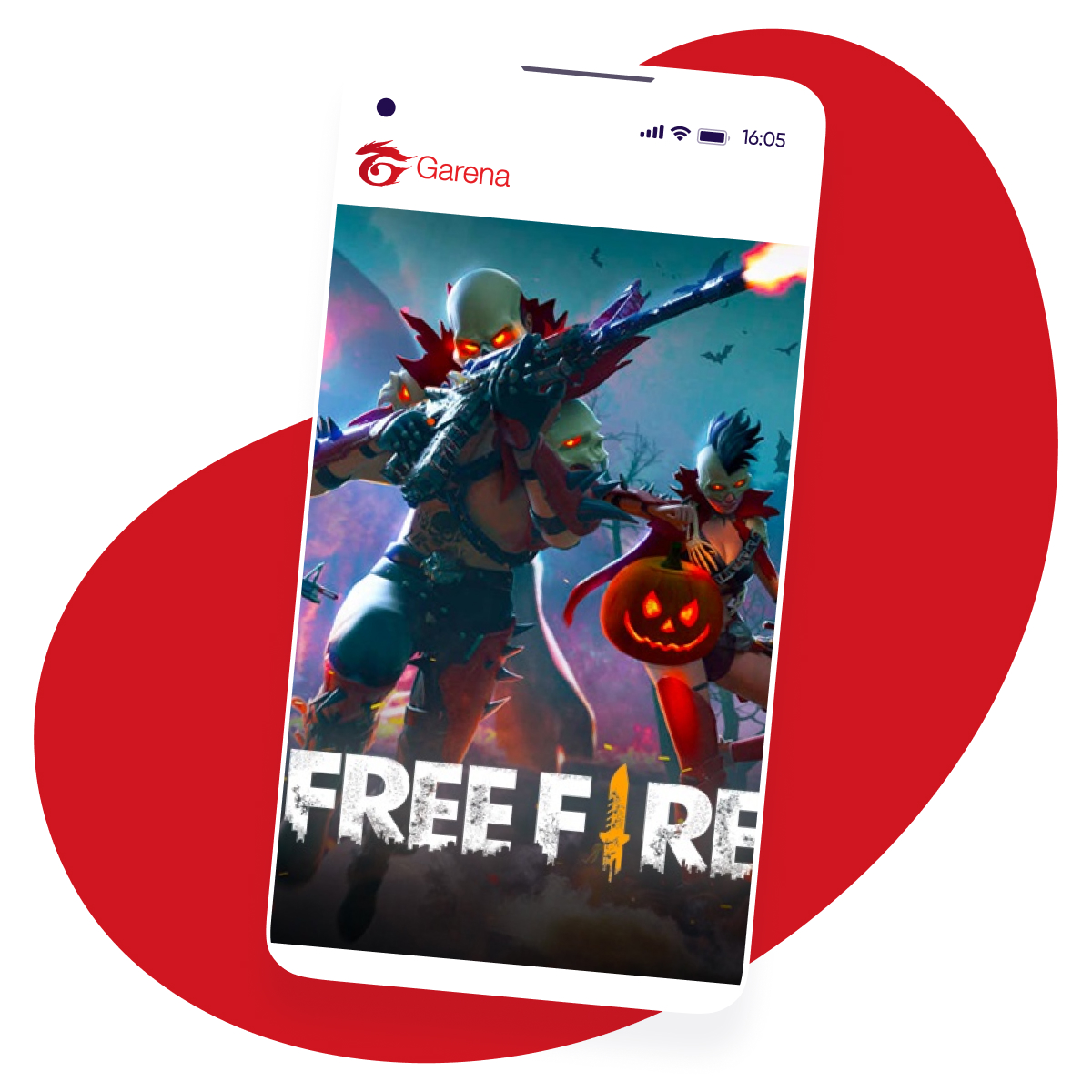 Background
Garena is an online games developer and publisher, with core strengths in mobile games and a key focus on global emerging markets.
It is the leading game platform in Southeast Asia,Taiwan, and Latin America, and has expanded into other fast-growing markets. Its first self-developed mobile game Free Fire recorded more than 450 million registered users and over 50 million peak daily active users in over 130 markets globally as of May 2019. Free Fire was also the third most downloaded mobile game and the most downloaded "battle royale" game globally across the Google Play and iOS App Stores combined in the second quarter, according to App Annie.
Garena also publishes AAA titles such as Arena of Valor, League of Legends and Call of Duty®: Mobile in the region. Hailed for its new and innovative gaming ecosystem business model, Garena brings on a fresh, new approach to the mobile games business.
Challenges
For Garena and its game developers, there's a lot at stake with the launch of every game. And crucial to the success of many of these games is the development of a robust and healthy game ecosystem.
As titles such as Speed Drifters require a sufficient number of players at the very start in order to quickly populate PvP multiplayer matches and events, the first priority for each launch has therefore been to scale up quickly. And yet for mobile games, the rising costs of acquiring new users has become one of the most persistent pain points for developers, and result in diminishing returns over time.
Garena determined, however, that a critical mass of players could be reached in a relatively short period of time.
After reaching this threshold, keeping a game ecosystem healthy may potentially be better served by working to retain and re-engage its core players, while simultaneously optimizing the company's return on ad spend.
Solution
Garena has managed to find great success in prioritizing the re-engagement of existing-but-lapsed users over the acquisition of new ones. "A lot of gaming companies focus on UA (user acquisition) even after many months of a game launch," says Zhang Yaokuang, a regional marketer for Garena. "We stop [this focus] after a few months." For Garena, the re-engagement push begins soon after a game launches. 
In running its re-engagement campaigns, Garena chose to work with Google's App campaigns for engagement (ACe), due to its proven track record and immediate benefits. These campaigns were also powered by raw data and analytics from AppsFlyer.
"We saw benefits over three sections," said Yaokuang. "First, [ACe] brought higher scalability compared with other re-engagement partners. It also realized lower costs per log-in for regions such as Thailand, as well as better performance on ROAS."
Garena: re-engagement starts at launch stage
While a typical launch playbook would suggest focusing on acquiring new users, Garena found challenges in sustaining constant returns after the first few months. While this may seem counterintuitive, quickly growing the player base can often mean re-engaging and bringing back users who had already churned in the game.
Returning users are also of higher value.
By analyzing the stats on the Retargeting tab of AppsFlyer's platform, Garena found that returning users showed higher retention when compared with new users. Garena's data also verify that targeting and re-engagement campaigns sometimes score better results than user acquisition drives, depending on the game lifecycle and re-engagement time frame.
Flagging ROAS for user acquisition would therefore be a factor in contributing to Garena's decision to switch gears to re-engagement. For re-engagement campaigns, the company would prioritize higher "ROAS" (return on ad spend) and lower cost per log-in, an area in which they found Google's App campaigns for engagement excels. Garena was also impressed by ACe's ability to scale across larger groups and multiple geographies, consistently finding success across its various markets in Southeast Asia and Taiwan.
"AppsFlyer, as our trusted source of fair and balanced attribution metrics, helped inform our campaign and aided in optimization," said Zhang Yaokuang.
For many companies, very little spend is actually allocated for re-engagement at the moment. Yet Garena now exclusively carries out re-engagement campaigns for its more mature titles.
Results
Due to these positive results, Garena has now developed a playbook for re-engagement that spans any number of scenarios.
Here are some key principles:
Segment your audience
In the process of re-engagement, Garena also formulated specific strategies for different user groups. Lapsed gamers were grouped into several segments – "churn users" who had not picked up the game in 7, 14 or 30 days, to as much as 180 days.
Identify your winning outcomes
For Garena, defining their targets and setting the right key performance indicators (KPIs) and objectives are key to running a successful re-engagement / retention campaign. In other words, developers needed to first develop a "win condition" (to borrow a term from esports).
The right metrics would then allow teams to properly calibrate using the right marketing tactics and incentives.
For instance, for "DAU (daily active users) days," Garena made boosting a game's number of active users its primary focus.
Having a priority KPI such as DAU helps define a campaign, allowing teams to properly identify the target audience and determine the proper placements and incentives to optimize on this metric. In this case, the game might choose to either attract recently lapsed users via new items, skins and modes, or offer in-game rewards to entice them back to the app.
Objectives matter—certain strategies that are useful in bringing back churn users, may be less optimal for increasing revenue.
Engage users with personalized creatives
When targeting longer-churn users, for example, incentives and new items would be less effective—the longer the churn, the less willing users were to revive organically. For such audiences, Garena deployed personalized creatives such as video and images that would appeal more to the heart, pulling on emotional triggers that inspired users to recall past memories of playing their game.
Garena would continually optimize the campaign based on raw data that showed first user touch points.
AppsFlyer's platform then helped Garena to properly filter this data, allowing Garena to compare performance across different channels to get a more balanced perspective.
"We saw benefits over three sections. First, [ACe] brought higher scalability compared with other re-engagement partners. It also realized lower costs per log-in for regions such as Thailand, as well as better performance on ROAS." – Zhang Yaokuang, Regional Marketing Manager
Looking for an MMP? Get your free assessment template today
Thanks for your download!