Scaling user acquisition and ROI by leveraging integrations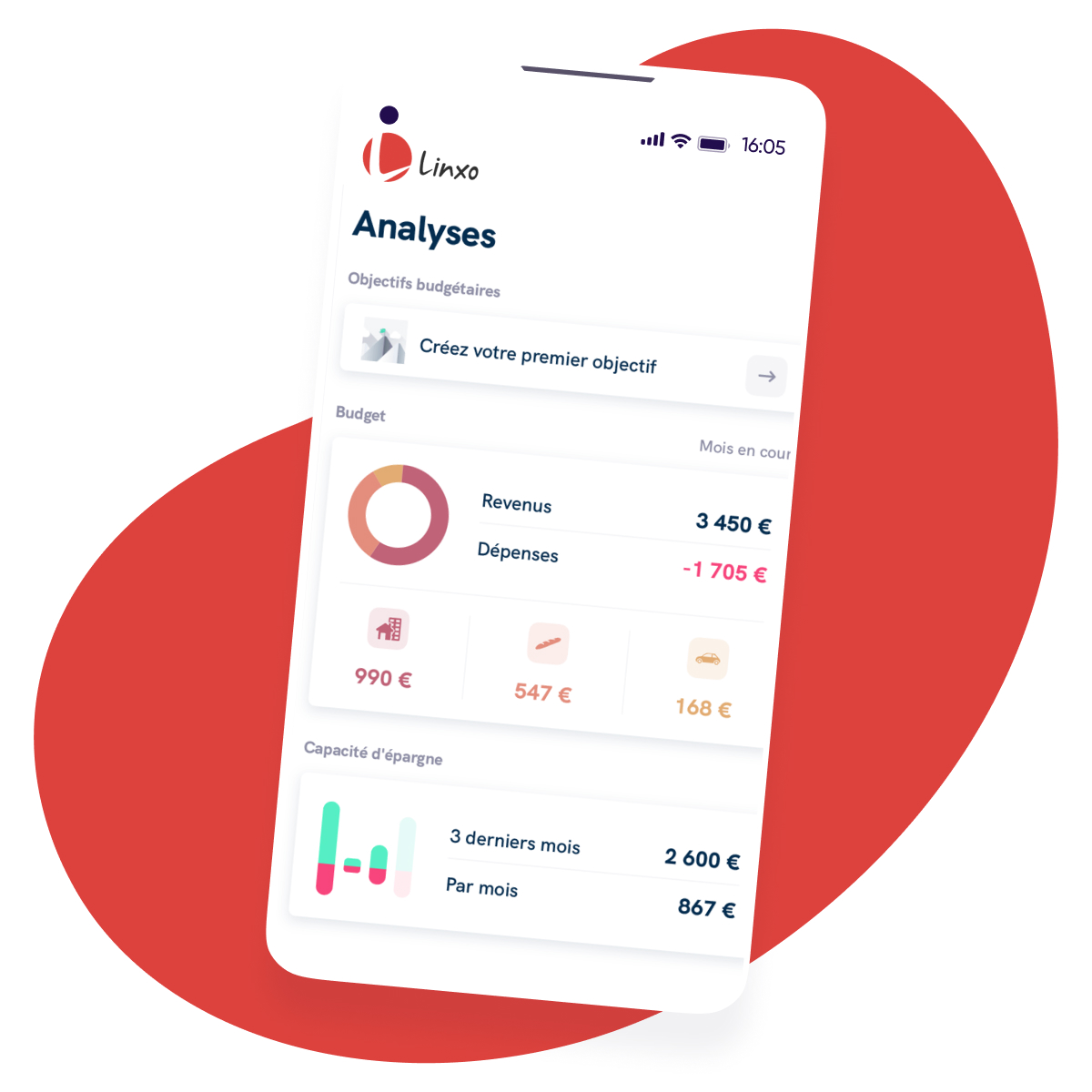 1M
Users acquired in 7 months
Background
Linxo is a pioneering fintech app that takes the hard work out of personal finance management.
Currently available in France, Linxo's core capabilities include budget planning, spending analysis by category (food, housing, eating out etc.) and bank overdraft alerts.
In just a few clicks, new users get an overview of their financial health and savings forecasts. This helps them not only manage their finances and save on banking fees. By integrating a broad financial picture with personal goals and budgeting, Linxo stands apart from typical banking apps.
Challenge
Linxo's marketing team needed to acquire new, high-quality users in an emerging, competitive market.
The team recognized that in order to attract quality users, they needed to effectively communicate Linxo's unique value while building trust-based relationships to help users feel at ease sharing access to their personal finances.
Solution
Linxo engaged digital agency Addict Mobile to promote their mobile app.
AppsFlyer's attribution data and rich in-app events were already helping Linxo's team optimize their user acquisition efforts and improve their KPIs across campaigns and media sources.
To take optimization to the next level however, Linxo chose to go ahead and sync their rich in-app events with Addict Mobile through AppsFlyer's preconfigured integration. This engagement data allowed Addict Mobile to leverage their own proprietary mobile media buying technology to in turn optimize the user acquisition campaigns they were running for Linxo across Facebook, Google, and other media sources to increase ROI and profitability.
Christophe Martins, Head of Marketing & Communications at Linxo reflected on the importance of this integration:
"It is important that we attract new users where they spend most of their time: on mobile. AppsFlyer and Addict Mobile helped us target and attract new high-quality mobile customers, building trusted relationships and helping them manage their daily finance."
Results
The powerful combination of AppsFlyer's attribution suite and marketing analytics solutions, together with Addict Mobile's unique media buying technology helped Linxo scale their mobile business. 
Claire Calligaro, CMO and Founder of Addict Mobile agreed noting:
"Providing Linxo with the optimal user acquisition ROI required powerful media management combined with strong mobile attribution and marketing analytics. Building strong, long term relationships is key to growing a mobile finance business, and we are proud to have contributed to Linxo's success!"
Just seven months in, Linxo hit the one million user milestone, ranking in the #8 spot in the Finance category on the App Store (in France), and tripling their user loyalty.
Looking for an MMP? Get your free assessment template today
Thanks for your download!