Getting performance marketing clarity with customized dashboards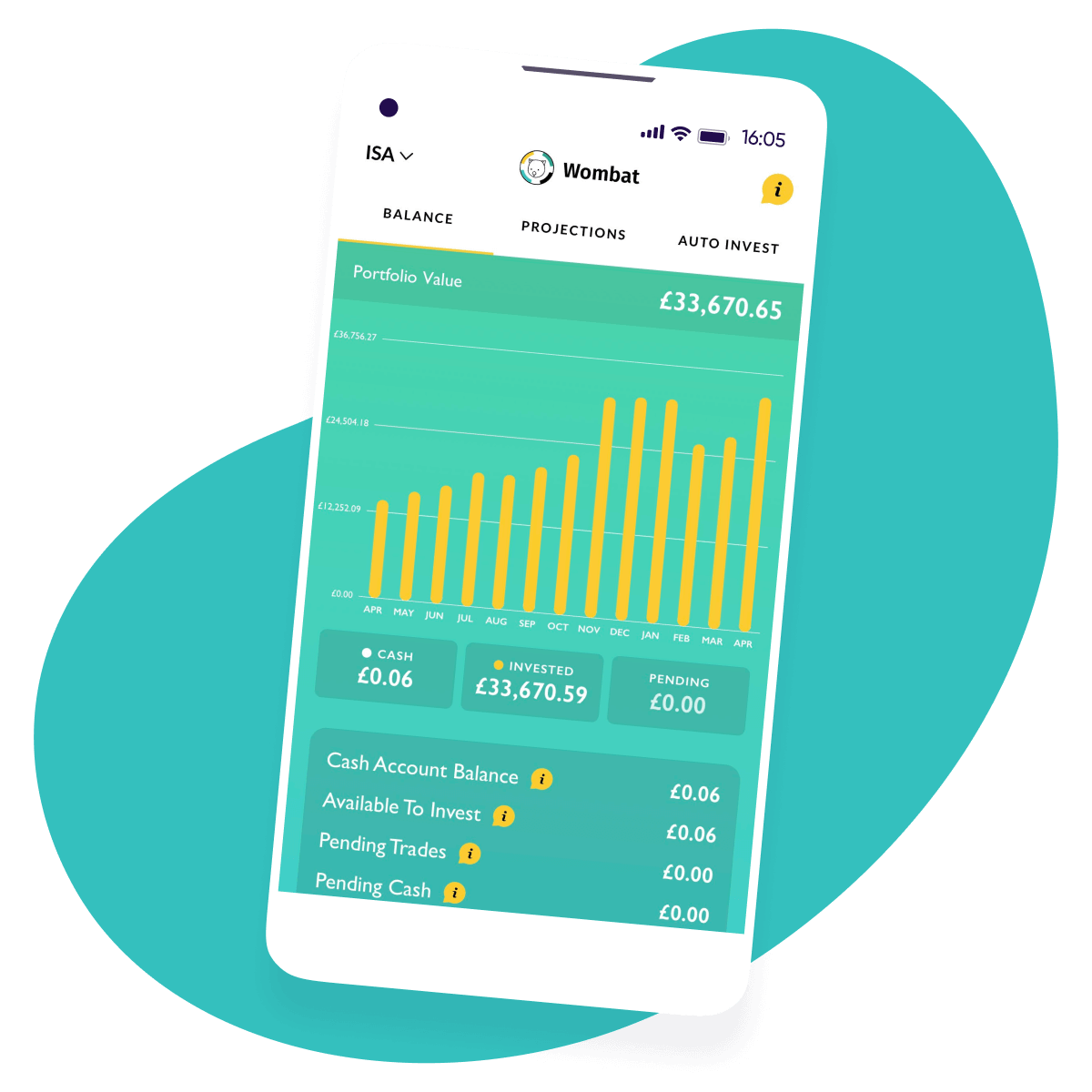 Background
Wombat Invest is a rapidly-growing investment app that strives to make investing effortless and accessible for all. With a strong community focus on nurturing the investing knowledge of their customers, the UK-based company has more than doubled its user base in the last twelve months.
As Wombat's growth continues in 2022, the company is preparing to launch yet more new features and products to support their user-focussed journey. Wombat has overseen strong organic growth from launch, thanks to an initial crowdfund and beta testing community of active investors that gave their app a solid base of early adopters and word-of-mouth buzz.
Challenge
As Wombat has grown, paid marketing and user acquisition plays an increasingly valuable role in their progress. Understanding campaign performance was therefore essential, but a lack of visibility created a real challenge for the team. At the same time, Wombat were keen to enhance their ability to evaluate user activity and segmentation in order to optimize product and marketing based on those insights.
With another funding round plus new feature launches on the horizon, Wombat were anticipating another growth spurt. Gaining greater insight into user behavior and engagement would be vital as they sought to balance an ambitious product pipeline with making sure their existing users continue to be engaged.
Success for us is a Wombat user recommending us to friends or family members who might be "want-to-try-it" investors. To get there we look at user growth – especially organic – as well as engagement on the app. We knew that our organic growth was really strong from the offset, so complemented that with a refer-a-friend program designed to acquire users with the right intent.

Michaela Crisp, Head of Growth at Wombat Invest
Solution
Wombat realized that working with a mobile measurement partner was the logical step to take both their marketing and product to the next level and, after a rigorous selection process, chose AppsFlyer as their partner.
After a swift and seamless integration, the AppsFlyer team built a configurable, customized dashboard in collaboration with Wombat's own marketers and other stakeholders. This was based on a detailed understanding of the KPIs that were most valuable to Wombat and their short, medium, and long-term business objectives, while pinpointing which would best predict  a user's lifetime value (LTV).
As part of their continued expansion, Wombat has recently integrated with a number of other partners, including spreading their wings into influencer marketing. In order to measure this activity, AppsFlyer's OneLink technology was used and proved to be straightforward for Wombat, who simply provide each influencer with a unique deep link that measures each campaign.
Coming from a strong consultancy background that had a minimal marketing focus, AppsFlyer has enabled me to clearly see how Wombat is growing across all our funnels, and where we need to adapt, take stock or continue with all our successful initiatives.

Michaela Crisp, Head of Growth at Wombat Invest
Impact
Partnering with AppsFlyer has empowered Wombat to gain a wealth of understanding of their users' activity and engagement. The company is now able to quickly and easily monitor their top KPIs via a configured, customized dashboard.
Now, Wombat is able to measure all sources of downloads and customer actions taken within the Wombat Invest appin real time, including which users download and go on to make monthly recurring investments within the app, or those that utilize the one-off deposit function. This enables Wombat to tailor their CRM efforts accordingly, to cater to different types of user segments, and to provide maximum return on their marketing investment by measuring what matters to their business.
Wombat's integration with AppsFlyer gives them a single dashboard that pulls together all their user acquisition – organic and paid – into one location. By having AppsFlyer as their single source of truth across all campaigns, Wombat has total oversight into their most effective marketing efforts.
AppsFlyer has been our core partner in understanding user activity and engagement. It provides both a configured and custom dashboard that allows us to easily monitor our top KPIs every day. Through this, we can track all sources of downloads and customer actions, as well as integrate seamlessly with our other partners.

Michaela Crisp, Head of Growth at Wombat Invest
Looking Forward
Although Wombat remains focussed on educating and growing their users, they are also targeting further product launches that will keep them at the forefront of the investing market. Their strong emphasis on nurturing investor confidence among their users means that remaining up to date with latest developments in the market is crucial.
Through this, Wombat aims to continue to cultivate newcomers to the investment world into competent investors, via the Wombat app. As the company grows, AppsFlyer will be with them every step of the way to support their journey.
Looking for an MMP? Get your free assessment template today
Thanks for your download!