What is Install Fraud?
Install fraud is a class of mobile fraud that covers bot and server-based installs, install hijacking, device-based install fraud, DeviceID reset fraud, DeviceID reset marathons as well as fraud hiding behind Limit Ad Tracking– all of which aimed at CPI campaigns.
Install Fraud Detection:
Where install fraud was once hard to detect, comprehensive fraud dashboards now provide accessible, real-time insights. Look for high concentrations of New Devices to identify DeviceID Reset Fraud. Large numbers of New Devices at scale indicate DeviceID Reset Marathons.
Similarly, high install volume from DeviceIDs rated as Suspicious indicate install fraud, particularly when accompanied by low retention rates.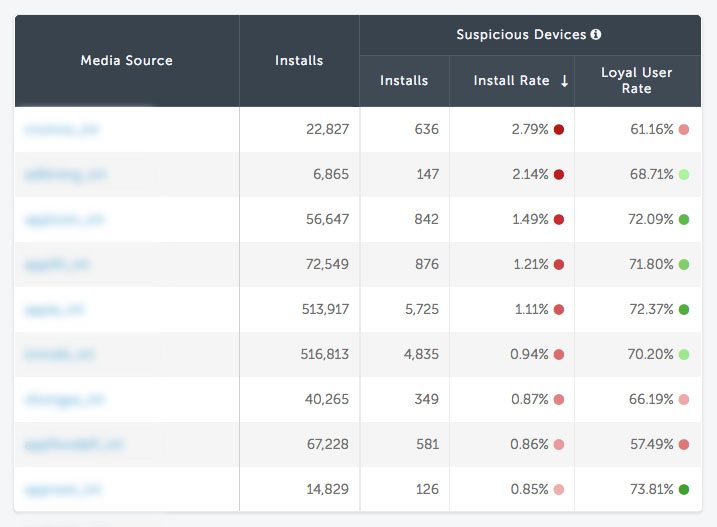 High concentrations of installs from sources with Limit Ad Tracking enabled indicate install fraud.

Why AppsFlyer:
Install validation (on iOS) is the most common tool used to block install fraud, and part of AppsFlyer's mobile fraud database. IP address and DeviceID blacklisting block known fraudsters – though not all IP and DeviceID blacklists have sufficient scale, first-party data and machine learning to deliver substantial protection. Basic CTIT modeling can block some, but not all install hijacking.
Learn more about mobile fraud
« Back to Glossary Index