Improving campaign efficiency by switching to AppsFlyer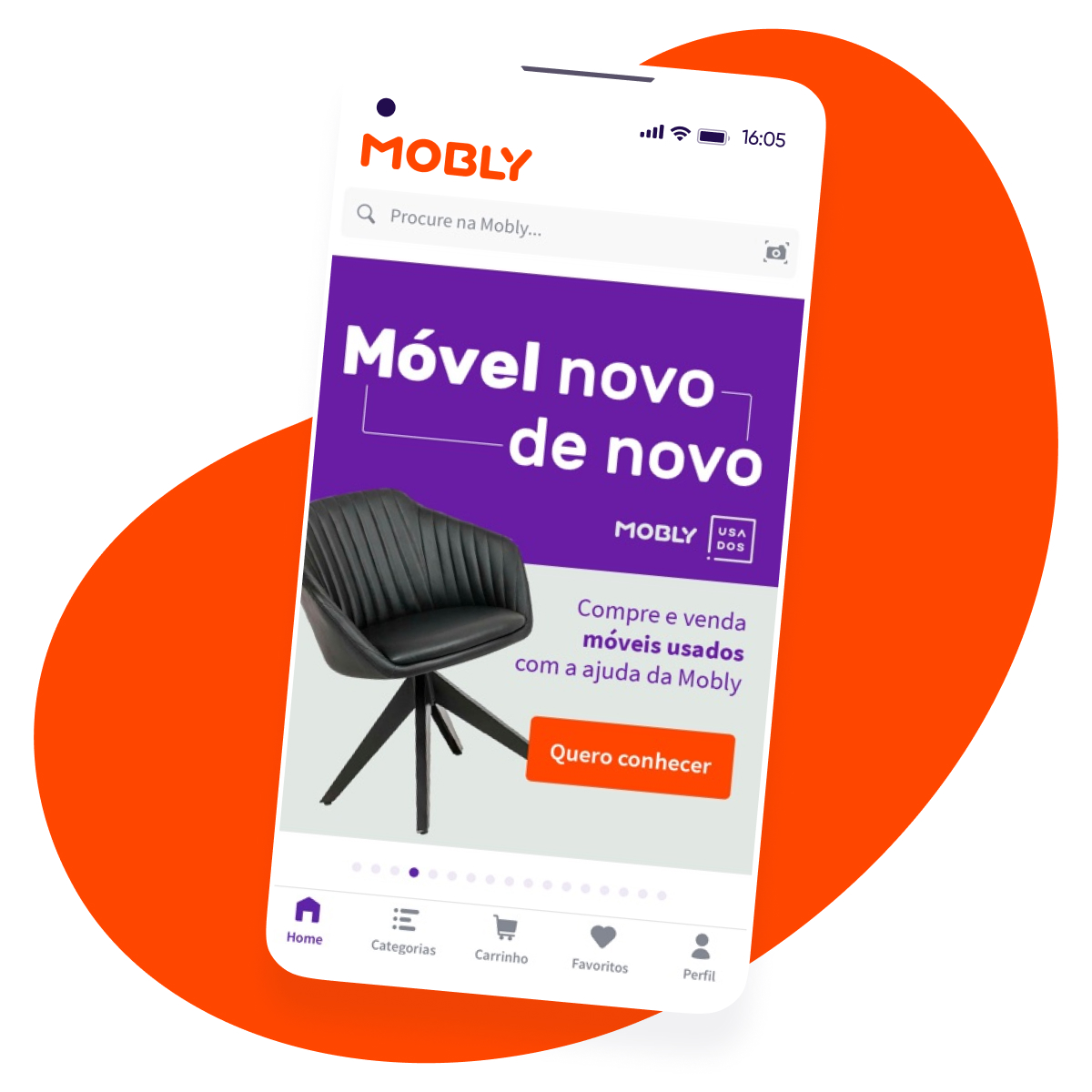 22%
Increase in conversions
80%
Increase in in-app events
Background
In 2011, two MBA students founded Mobly on a mission to revolutionize the way home furnishings and decorations were sold in Brazil.
Mobly has since grown to become the largest eCommerce company in Brazil.
Challenge
In 2019, 70% of Mobly's traffic was on mobile web, and the team understood that they should invest in a new version of their mobile app to meet the growing demand.
They needed to offer their customers a more intuitive and powerful mobile shopping experience. And to do this, Mobly needed to understand their marketing performance and reveal areas where they could optimize towards the highest return on investment.
Mobly's marketing and performance team worked with an MMP for two years, but when they went to find data to answer their performance questions, the team realized they still didn't have a full understanding of the tools at their disposal.
Without proper support and training, they couldn't accurately analyze campaign' results and therefore couldn't optimize accordingly. This, combined with a lack of a support resource in Brazil, led Mobly to question whether their MMP could meet their strategic goals.
Solution
Mobly chose AppsFlyer as their new MMP, knowing they needed to reassess their MarTech stack to support the successful adoption of their newly updated app.
Switching to AppsFlyer helped the marketing team improve their understanding of what an MMP could really accomplish.
AppsFlyer's local account support made all the difference, quickly responding to requests while working closely with the Mobly team. Together, they could clearly map out the full suit of solutions AppsFlyer had to offer, and how each tool could support the complexity of their campaigns.
Victor Hirai, a Performance Marketing Manager at Mobly noted AppsFlyer's key role in this process:
"AppsFlyer presented a much more structured training process to our performance team. In just over three weeks of training and usage of the platform, our team already had more knowledge than over the two previous years working with our former provider. And not only that, we now have countless features that we didn't have before."
AppsFlyer helped Mobly's performance team gain the knowledge and efficiency they needed to effectively integrate campaigns with media partners. The rich attribution data improved campaign efficiency which in turn improved their performance KPIs.
The ease with which the team could integrate and extract AppsFlyer data to their own BI tools was a key improvement over their previous MMP. The data integration with their CRM tool enabled them to measure revenue driven by in-app push campaigns.
Today, all of Mobly's AppsFlyer data is fully integrated to the company's BI platforms, making it possible to measure the customer journey across all channels.
AppsFlyer's customer experience and engagement solution helped Mobly optimize the customer journey from desktop, mobile web and brick-and-mortar stores, to the app. As Smart Banner and QR code campaigns spread across their stores, Mobly was able to open new avenues of customer acquisition to the app with very low investment.
Results
AppsFlyer data, dashboards, and support helped the team improve their understanding of Mobly customers' journey and was a fundamental part of the company's push to improve web-to-app efficiency.
Victor Hirai went on to note:
"AppsFlyer has supported us in the growth and maturation of our app, and it's rewarding to know that I can count with a partner that is close to my team in Brazil. With AppsFlyer, I'm certain that my team will extract the most from our data and find ways to become more efficient."
Today, Mobly's mobile channels are responsible for 40% of the company's revenue and 30% of the customer flow. This led to the app moving to the center of their marketing acquisition strategy and focus regarding retention.
After migrating to AppsFlyer, Mobly saw a 22% increase in their conversion rate, an 80% increase in total weekly in-app sessions, and a 5% increase in the stickiness of DAU/MAU.
Looking for an MMP? Get your free assessment template today
Thanks for your download!