Putting the spotlight on fraud to rapidly scale growth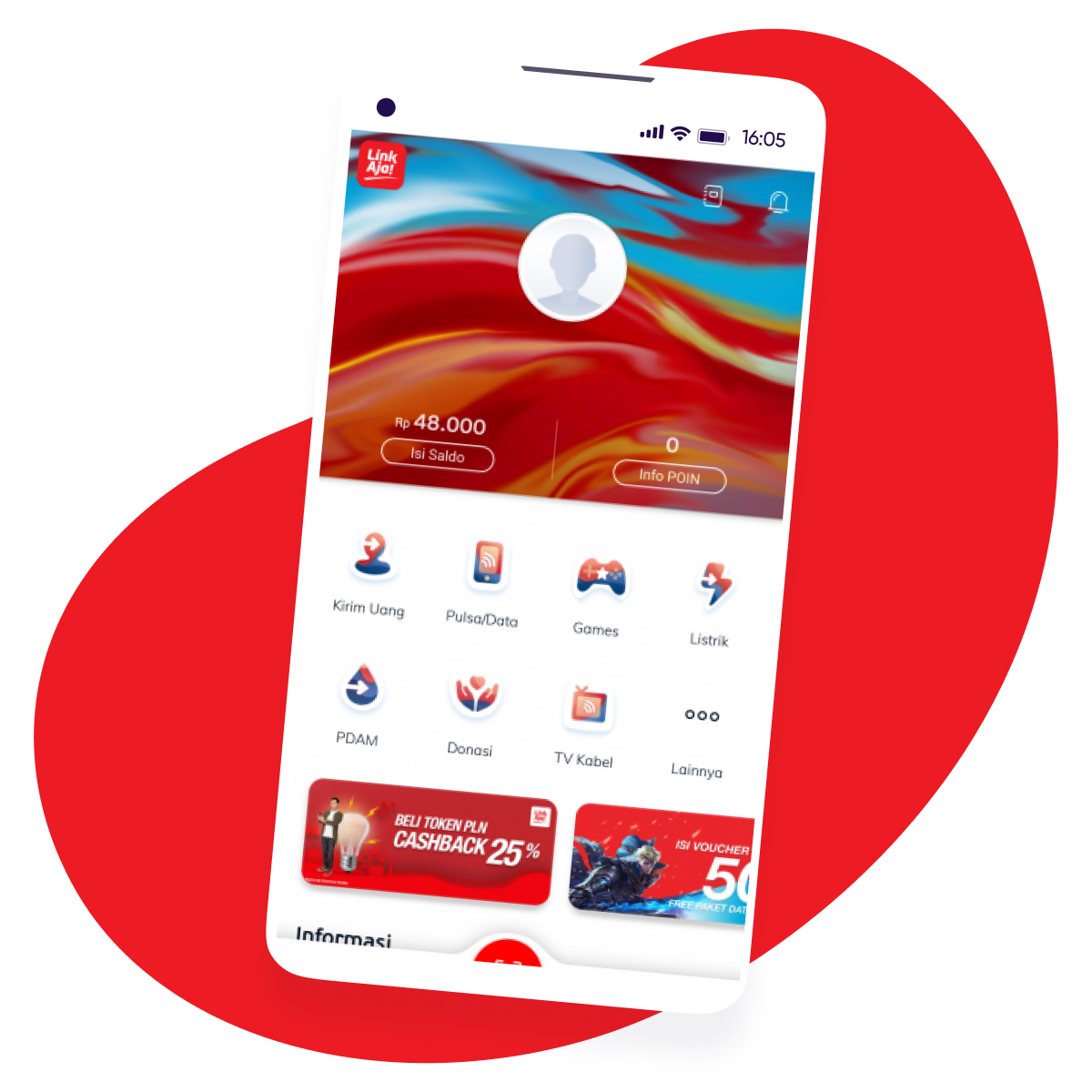 75%
Reduction in media sources
Background
An Indonesian digital wallet for phone services and day-to-day errands, bill payments and donations prioritizing the convenience, comfort, and security of transactions, LinkAja has transformed the way in which Indonesians manage their money.
LinkAja pioneered a sharia-compliant e-money service while partnering with a staggering 400,000 merchants nationwide – no small feat in the world's second-largest cash-based economy.
Since its start in mid-June of 2019 and out of 40 million registered users, its active user base has grown by 300% with a four-fold increase in engagement.
Backed by several state-owned enterprises, this e-wallet startup is now leading the way for a new class of digital natives, while still growing its customer base nationwide.
Challenge
Having built up a strong portfolio of use cases over the course of the last year, LinkAja – as a new player – needed to massively scale up its user base.
The focus was therefore on mass quality acquisitions: that is, acquiring real users, rather than simply aiming for high install volumes, while maximizing return on advertising spend.
In order to achieve this, the growth team needed to work with multiple partners. However, this task was compounded by a massive fraud challenge: a number of ad networks they partnered with were inadvertently driving fraudulent traffic (mostly in the form of install hijacking, click flooding, and bots) to their app, heavily impacting acquisition performance.
The LinkAja team therefore had to determine how to minimize the number of fraudulent installs while acquiring real, quality users at scale.
Solution
By leveraging AppsFlyer's fraud protection solution, Protect360, LinkAja's team of marketers were able to gain back control.
Real-time detection and blocking capabilities, which act as a layered filter featuring multiple screens that include real-time install authentication, anomaly detection, attribution calibration helped them feel confident trying out new channels.
The solution's ability to take into account behavior biometrics by analyzing hundreds of mobile sensors simultaneously and distinguishing between bots and humans, in addition to boasting a revolutionary post-attribution layer added extra confidence in the fact that the users they were acquiring were in fact real.
Having selected the number and percentage of fraudulent installs as their main KPI, the LinkAja team could calculate the exact proportion of fraud using the solution's powerful machine learning algorithms. In fact, LinkAja discovered that the percentage of post-attribution fraud they were facing was a staggering 40%.
Speaking to these numbers and AppsFlyer's place in helping uncover them, Rasis Maulana Setiawan, a Digital Marketing Manager at LinkAja noted:
"We used Protect360 as our 'VAR-referee' (source of truth) that can be fairly acceptable across media partners"
This report was then shared with their media partners, notifying them of the need for payment reconciliation.
Results
As a result of choosing AppsFlyer and implementing Protect360, the marketing team was able to realize huge savings by paying only for clean installs – slashing 15% of overall ad spend.
Armed with a more accurate assessment of their media partners, the team could then make more informed decisions about which networks were worth investing in. This meant filtering out networks that had comparatively low quality traffic and high fraud rates. Media sources with high fraud rate percentages were thus eliminated, whereas more marketing budget was allocated to higher-performing networks.
Rasis Maulana Setiawan went on to comment on the various features of AppsFlyer's fraud solution saying:
"With these features, we were able to find another point of view on optimization and deep-dive performances beyond common / well-known metrics for better efficiency and effectiveness in LinkAja campaigns."
Bottom line: with Protect360, the effectiveness of LinkAja's campaigns rose dramatically.
After eliminating 75% of their media partners, the app yielded a 20% increase in its user base, along with a 30% rise in quality user actions. All this came with a 15% reduction in overall costs, as the company only had to pay for clean results.
AppsFlyer's industry-leading fraud protection solution proved to be a highly effective tool, particularly in a high-fraud environment, giving the LinkAja team the chance to detect fraudulent installs in real-time, and to subsequently make more informed decisions about which networks to trust.
Looking for an MMP? Get your free assessment template today
Thanks for your download!