Boosting ROAS post-IDFA and cutting eCPI for Apple Search Ads campaigns by 40%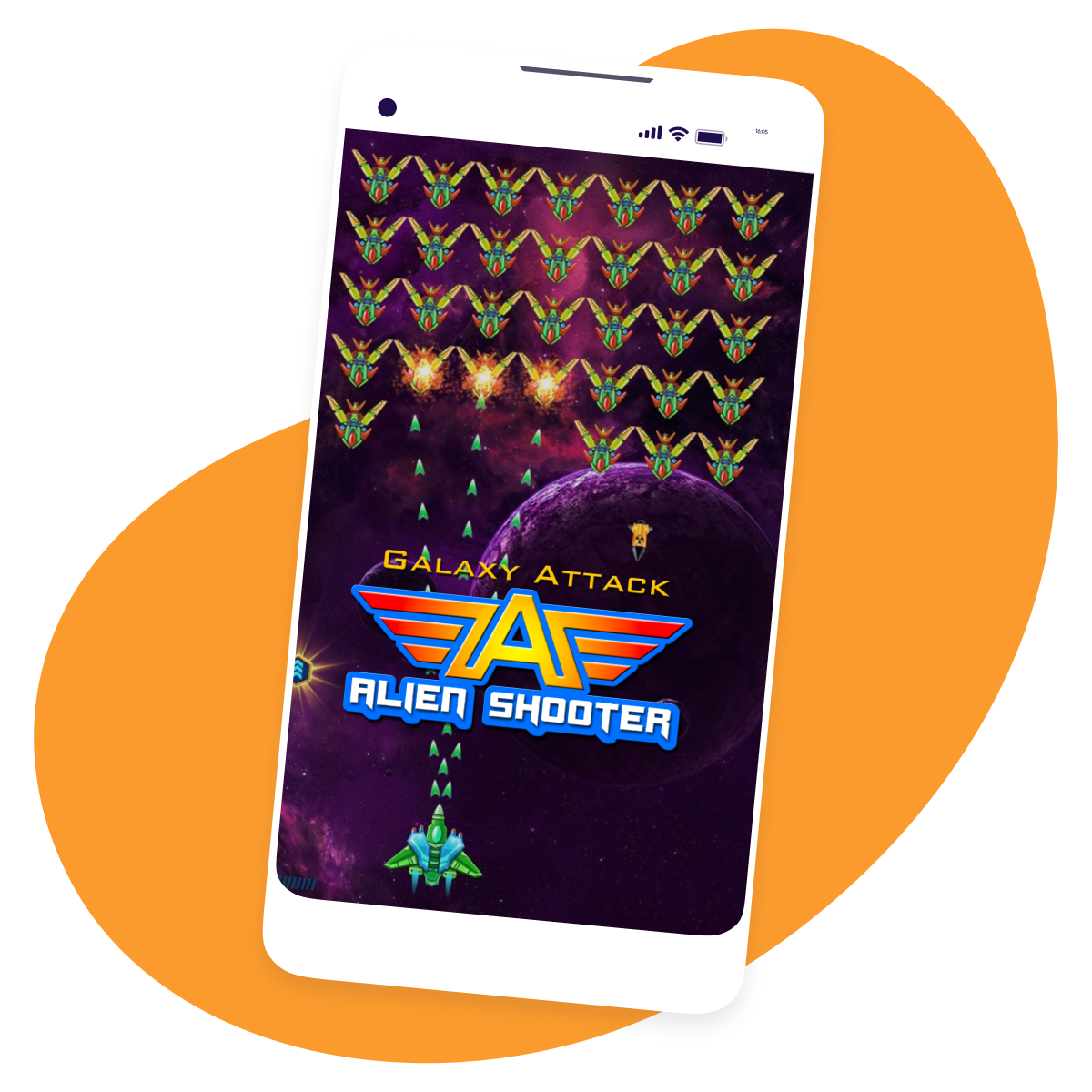 40%
Reduction in effective cost per install (eCPI)
13%
Increase in click to install conversion rates
Background
As one of the top 10 major game companies in Southeast Asia, Vietnam-based ABI Game Studio – an independent team within Onesoft Studio – fields a portfolio of over 50 games played by millions of users over the past few years. Games such as Galaxy Attack have won numerous awards over many consecutive years.
ABI had previously ran campaigns with Apple Search Ads across global markets such as the US, Europe, Japan, and Korea to attract new and engaged users to its best-selling game Galaxy Attack: Alien Shooter. This resulted in double the amount of installs after just one month and a 13% increase in quarter-over-quarter click to install conversion rates with higher user retention.
Challenge
Data is of fundamental importance to ABI Studio's business model. Since the team focuses primarily on Hyper-Casual games, they require a constant stream of feedback of data to ensure that users can be properly monetized on a daily basis. However, ABI Studio was struggling to optimize its ad spend, as it needed a platform that could deliver a more comprehensive view of its performance data, such as return on ad spend.
ABI Studio was also seeking a partner that was fully integrated with iOS and SKAN. With the rollout of iOS 14.5 and changes to attribution, data delays and discrepancies became more of a pressing issue, as Casual and Hyper-Casual games have comparatively short user life spans and heavily depend on in-app ads (IAA) as a source of revenue.
Solution
ABI Studio chose AppsFlyer to integrate a more comprehensive dashboard that could offer a holistic view of its performance data from multiple sources for its trusted and accurate data, customer-centric approach, and ability to help advertisers drive retention.
AppsFlyer began by implementing a new SDK that was successfully integrated with Apple Search Ads' AdServices API.
The AppsFlyer platform allowed ABI to attribute Apple Search Ads campaigns as well as all SRNs. AppsFlyer delivered timely and accurate measurement for the ABI team after the rollout of iOS 14.5.
Apple Search Ads are supported through AdServices APIs and AdServices Framework, which attributes app-download campaigns that originate from the App Store, Apple News or Stocks on iOS devices.
Results
Having successfully integrated Apple's AdServices API, AppsFlyer was able to deliver trustworthy and reliable data for ABI Studio. Particularly, AppsFlyer's solutions allowed the team to accurately determine its return on ad spend (ROAS) and boost user retention, so that ABI could better optimize its campaigns.
This in turn allowed ABI to make better investment decisions, with the team now expecting to to increase its budget by 50% during the second and third quarters of 2021.
With this increased reliability, the team was able to save time and resources in optimizing campaigns, while helping to minimize opportunity costs. Specifically, ABI saw an approximately 20%-40% reduction in effective cost per install (eCPI) from the end of March 2021 onwards, compared with the Q1 average, while sharply cutting down on volatility. During the last three months, the eCPI remained mostly stable.
Overall, the partnership allowed ABI to transition more easily and with more confidence to a post-IDFA era.
"We enjoyed working and value Appsflyer as a strategic partner due to its proactive approach," said Ly Luu Ly, UA Team Leader of ABI.
"AppsFlyer is a true leader in this ecosystem. Since the very beginning, AppsFlyer has been leading iOS 14 innovation with full transparency and responsibility, providing advertisers with reliable insights and effective solutions that empower us to make measurable and impactful marketing decisions. For us, AppsFlyer is the single source of truth. We have learned and grown so much with AppsFlyer and believe this strategic partnership is the key to our success." – Ly Luu Ly