Banking on attribution gave 50% more visibility into SKAN conversions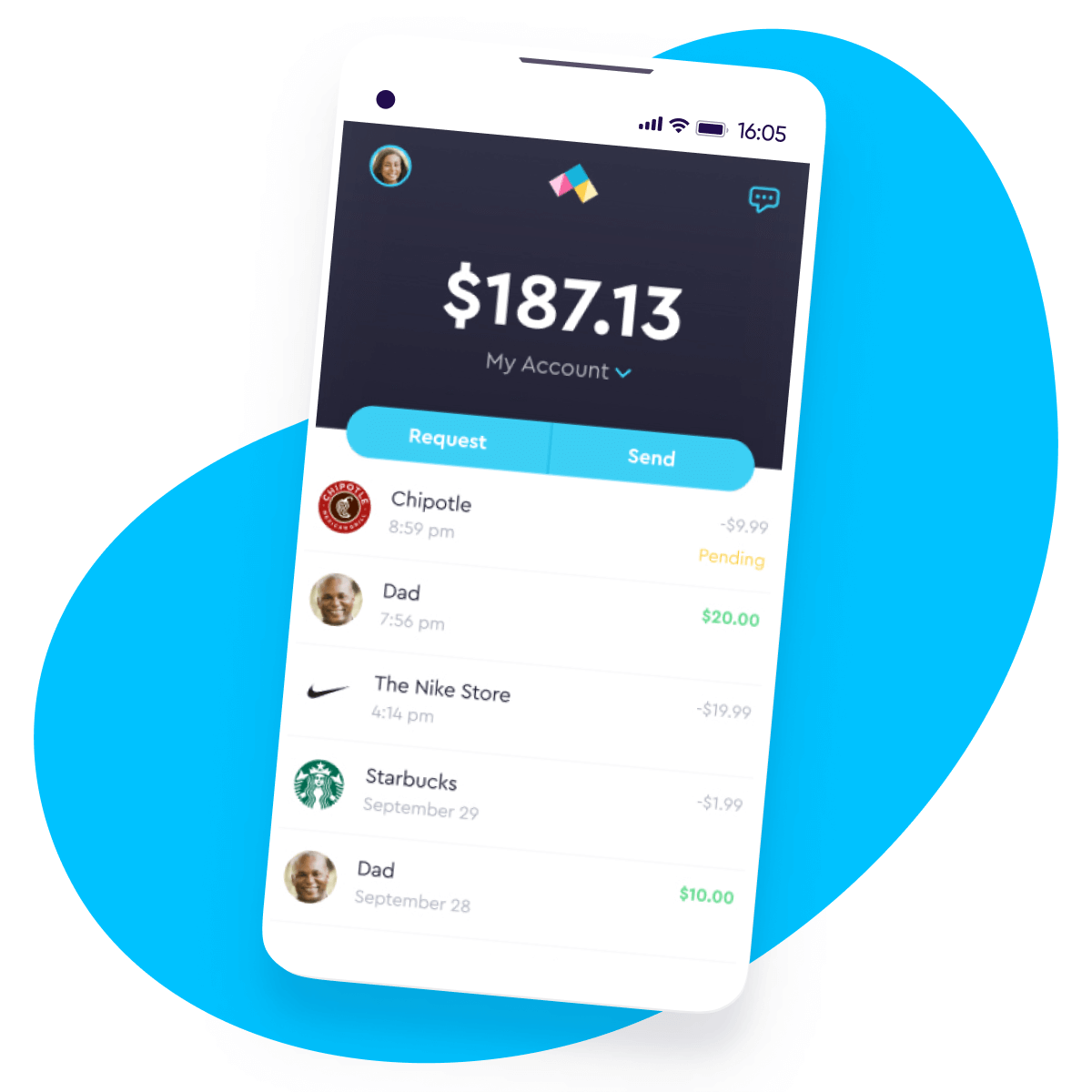 50%
more attributed SKAN conversions
2-3
hours per day saved on campaign optimization
Overview
Step is a banking app for young adults that uses a mix of paid social, search, influencer marketing, and owned media campaigns to grow their user base.
The company needed accurate attribution for all owned and paid media, including SKAdNetwork (SKAN) and aggregated cost data.
Step adopted AppsFlyer's attribution suite, which includes ROI 360 cost aggregation and a built-in deep linking solution to optimize campaigns across channels, partners, and devices.
Background
Founded in Silicon Valley in 2018, Step offers young adults a no-fee FDIC-insured bank account and an associated Visa credit card to help them develop financial responsibility and build positive credit.
Their user journey is complex: if a user is under 18, they can install the app, but their parents must unlock the functionality to activate the bank account. To optimize this journey, Step's marketing KPIs include app installs, in-app signup events, and cost per action (bank account activation).
Step leverages a variety of tactics to drive user growth, including multiple paid media partners for user acquisition, social influencer promotions, as well as web-to-app owned media campaigns via bank account activation links.
Challenges
In order to optimize UA and in-app engagement across marketing touchpoints, Step needed an integrated solution for deep linking, attribution, and cost aggregation.
However, Step's previous mobile marketing platform (MMP) fell short in providing unified attribution and cost aggregation across all media sources, platforms, and devices — particularly those running on iOS 14+.
More specifically, Step needed a holistic attribution platform that could provide complete, integrated solutions to resolve the following challenges:
Accurate attribution for iOS14+
A significant challenge was accurately measuring campaigns on iOS14+ devices. Step's former MMP provided a deep linking platform with some mobile measurement tools, but it under-reported non-organic installs from iOS14+ devices in their SKAN and overall attribution datasets.
As 50% of Step's SKAN conversions were completely unattributed, they struggled to reach their daily app install goals. The previous MMP also lacked a comprehensive conversion mapping tool to connect SKAN installs to subsequent down-funnel events, including invites and sign-ups.
Without a conversion mapping tool, they had no way of knowing how many or what types of in-app events occurred post-install — which not only impacted their CPAs, but also their ability to optimize SKAN campaigns in general.
Cost aggregation
Step's marketing team needed an efficient way to integrate ad spend and attribution data, in order to understand which campaigns or ad sets drive the most efficient cost per action (bank account activation) per media source.
Their former MMP had gaps in cost aggregation, which was not fully integrated with attribution, making it difficult for Step to optimize campaigns in real time and see a true picture of their ad spend.
Integrating deep links with attribution
Step uses deep links for two types of user journeys:
(1) text messages that users send to activate their accounts.
(2) influencer campaigns.
Step was looking for a mobile measurement platform that would let them quickly create deep links and integrate them into a holistic multi-touch attribution and cost aggregation platform.
Solution
In 2021, Step switched to AppsFlyer, which served as the unbiased, neutral mediator that their marketing team needed. AppsFlyer's mobile measurement platform comes with built-in deep linking, complete cost aggregation, and attribution across channels and devices, including those running on iOS 14+.
AppsFlyer is great in the sense that it acts like an unbiased referee, giving proper attribution to the channels that deserve it, including self-reporting networks.

Leslie Lacayo, Performance Marketing, Step
Step uses the following AppsFlyer solutions — all accessible from one platform:
Comprehensive attribution solution for SKAN:
AppsFlyer provides a clear picture of campaign performance on iOS14+ without compromising user privacy, and enabling Step's marketers to gain 360-degree visibility into their mobile marketing.
Step now has unified, granular attribution metrics for paid and owned campaigns on iOS14+, and uses AppsFlyer to attribute installs, re-installs, and a variety of in-app events — beyond SKAN's limited 24-48 hour lookback window.
In order to make sense of in-app events and revenue generated after install, Step leveraged AppsFlyer's Conversion Studio.
Conversion Studio is a flexible SKAN conversion value mapping tool that allows you to divide the SKAN timer into one-hour intervals that can be extended up to 63 days, while measuring multiple metrics with dynamic ranges across conversion, revenue, engagement, and funnel-based KPIs.
By comparison, Step's previous MMP could only measure limited conversion events and fixed revenue ranges, with no timer extension beyond the 24-hour default.
This meant that Step was missing half the picture of what was happening after install, effectively squashing their ability to run efficient campaigns on iOS.
AppsFlyer's iOS14+ solutions, such as modeled conversions, enable us to view in-app conversions that otherwise could be falsely attributed to organic, providing a more accurate picture of performance. Lastly, AppsFlyer's dashboard does a great overall job letting us see SKAN results.

Leslie Lacayo, Performance Marketing, Step
While Conversion Studio solves the conversion value mapping side of the equation, AppsFlyer's dashboards and APIs provide the insights Step needs to effectively optimize all of their iOS campaigns.
With AppsFlyer, Step can analyze SKAN conversions as well as deep linking and other iOS conversions through a variety of attribution modeling methods.
For example, null conversion modeling is applied to populate missing conversion values for SKAN campaigns with null values — a problem that occurs when a campaign's install volume fails to meet Apple's privacy threshold for aggregated attribution. Given the complexities of iOS attribution, a multi-faceted approach is crucial.
ROI360 cost aggregation (Xpend):
Beyond iOS attribution, Step leverages AppsFlyer's ROI 360 cost aggregation to ensure that all of their iOS and Android campaigns are ROI-positive. With ROI 360 (Xpend), Step can aggregate and analyze marketing cost data per channel and campaign, which is critical to optimize CPA (signups to activate accounts).
According to Leslie Lacayo, Performance Marketing at Step, "ROI 360 [Xpend] is a game changer." In addition, ROI 360's Cost ETL capabilities provide Step's analytics team with fresh, granular cost data, multiple times per day, streamed automatically to their business intelligence systems.
ROI360 [Xpend] gives us a clear picture of campaigns and ad sets, driving the most efficient cost per action and integrating all spend data. That's crucial. Otherwise, we'd have to manually put all the cost data together, which would be a nightmare.

Leslie Lacayo, Performance Marketing, Step
Customer experience and deep linking suite:
Step's marketing team can easily generate deep links at scale with AppsFlyer's customer experience and deep linking suite, which fully integrates into AppsFlyer's multi-touch attribution and cost aggregation solutions.
The suite lets marketers create personalized, contextual journeys straight to the app to increase conversions and revenue while preserving customer privacy.
Step can now create, manage, and measure mobile marketing campaigns across every major channel using AppsFlyer's deep links.
Their marketing team specifically uses deep links to measure signups from mobile web-to-app and influencer promotions alongside other campaigns by media source — across all devices and channels — for more efficient campaign optimization.
According to Step, another significant advantage of using AppsFlyer is the intuitive dashboard. The dashboard simulates and visualizes critical performance KPIs for Step's marketers, giving them a full view of all their mobile measurement metrics in one place.
They can also export data to 3rd party platforms right from the dashboard by connecting AppsFlyer's push APIs to Looker as well as Google's cloud data warehouse platform, BigQuery. Step's analytics team can then gather, sort, and query marketing data for their reporting needs.
Results
By switching to AppsFlyer, Step resolved the mobile measurement challenges its previous MMP couldn't overcome. Step's marketing team now has multi-touch attribution across all channels and devices with AppsFlyer's customer experience and deep linking suite, ROI 360 [Xpend], and SKAN solutions.
Step has gained 50% more visibility into their SKAN conversions, thanks to AppsFlyer's complete attribution solution for iOS14+.
All actionable, mission-critical mobile measurement data Step needs are accessible from AppsFlyer's dashboard, greatly simplifying the optimization of campaigns and ad spend.
Adopting AppsFlyer's platform saves Step's marketing team 2-3 hours daily on campaign optimizations.
Lastly, implementing and onboarding to AppsFlyer was seamless, thanks to AppsFlyer's customer-obsessed Support and Customer Success teams that provided guidance with precise documentation in order to migrate Step's deep links.
The AppsFlyer team also regularly shares materials with Step about the latest trends in mobile marketing, particularly concerning Apple's privacy measures, helping to keep Step's marketing team in the loop:
I've never met customer success and support representatives as helpful as the team at AppsFlyer. They're always there to answer questions and provide resources and materials. Their help center is really informative about user privacy measures like ATT and what's happening in the mobile marketing industry. As a marketer, I like having that because it gives me valuable insights to stay in the know.

Leslie Lacayo, Performance Marketing, Step.
Looking for an MMP? Get your free assessment template today
Thanks for your download!