Chapter 3
Media Categories: Where to Connect With New Users
Digital marketers have come to know a modern media universe often described by the acronym PESO, which stands for:
There are your four media categories. It's no secret that organic search, or SEO, goes in the "earned" file. Essentially, you have to earn (and it's far from easy) the golden real estate that is a top 10, or page one, position for any given keyword search on Google or the other prominent search engines.
In the world of app marketing, while ranking on a web-based search engine (or being featured on the results page in any way) is obviously a good thing, apps are far more concerned with visibility in the two almighty app stores — Google Play and Apple's App Store. The practice of earning exposure there is called ASO, which stands for App Store Optimization.
For more on the fundamentals of ASO, see chapter 8. This chapter will focus on (1) paid, (2) shared, and (3) owned media.
Paid media: You get what you pay for
The world of paid media, which is essentially advertising in its various forms, has witnessed remarkable change in the 21st century. In a nutshell, traditional media such as broadcast, print, direct mail, and outdoor advertising have taken a massive slide, as the dollars continue to pour into digital.
Data from PwC shows online advertising has overtaken TV advertising and will continue surging far past it. Online advertising is forecast to be a $127 billion market by 2020—about 70% larger than the forecast for TV advertising.
Paid digital media offers a powerful set of benefits—namely targeting, control, scalability, and accountability through measurement. And leading the charge among digital ad channels is mobile.
eMarketer estimates that nearly 34% of all media spend in the US is already going towards mobile advertising, with that share projected to rise to nearly 48% in the next three years.
It can be difficult to know where to prioritize media allocation, as each channel has its own costs and benefits. The ad buyer is forever challenged to examine and optimize ad spend to increase ROI.
Paid media's most prominent UA channels
Facebook
The social giant focused on mobile early, a decision that propelled it to become the largest media source in app install advertising today. Beyond its massive global reach, Facebook offers a robust self-serving ad platform enabling app marketers to optimize for installs and / or in-app events.
Extensive targeting options enable you, among other things, to buy per device, OS, custom audiences, lookalike audiences, and exclude those who previously installed your app.
To read more about setting up your app campaigns on Facebook, check out this guide.
Google App Campaigns
App marketers should think of Google as a network because its App Campaigns give you access to users across the AdMob network, search, display, Google Play, YouTube, and Gmail. You can set everything up from the Play Developer Console.
UAC is driven by automation and machine learning, leveraging its immense scale of data behind the scenes to guide optimization. Although much of the ad creation and delivery is automated, advertisers must understand what works to set the right goals, guide bidding, and produce the most effective creative variations.
The bold move to UAC has paid off for Google — it has considerably increased its share in the app install ad pie since the 2017 launch.
Apple Search Ads
Apple Search Ads App help apps get discovered in Apple's App Store. Leveraging powerful search intent has turned this channel into an extremely important source of traffic for apps targeting markets with a high percentage of iOS users.
Advertisers set daily or total campaign budgets based on keyword search terms. Apple Search Ads are created automatically by selecting images and copy found within the metadata the app publisher or developer supplies. Targeting features include customer type, gender, age and location. Apple also provides advertisers with a keyword suggestion tool, popularity indicators and negative keyword capabilities. For more on Apple Search Ads, check out this video.
Instagram
Facebook-owned Instagram has always been a mobile-first platform, so it's ideal for app install ads. Its growing popularity also means advertisers can scale through this platform.
Like Facebook, a variety of formats are available including photo, video, and carousel ads. Advertisers use Facebook Ads manager, which makes it easy to try ads on both platforms as well as reuse ads that worked well on the other platform.
Twitter
Twitter claims that 83% of its users are on mobile and on the lookout for apps.
App Cards allow advertisers to prompt audience members to download or open apps directly from within a Tweet. It's a powerful ad format that displays an image preview, app ratings, and supports direct installs. Twitter campaigns offer a "cost per app click" pricing model to ensure you only pay for clicks that lead to the App Store or Google Play.
Snapchat
Snapchat is a fast-growing platform embraced widely by members of Generations Y and Z. Advertisers can target by location, age, gender, mobile network, device or OS – and the types of content users engage with.
A Snap ad can be a 10-second video or an interactive ad that lets users swipe up to watch a longer video, read an article, access a mobile website or install an app. Snapchat uses a cost per view model, charging advertisers as soon as the video ad starts.
Ad Networks
There are two main types of mobile ad networks selling media to app marketers:
Premium SDK networks.

These are networks who require their SDK to be implemented in the monetizing app as it enables the use of complex and proprietary ad units such as rewarded video or native ad types.

Premium SDK networks usually work directly with media property owners or app developers with inventory to sel. As such, every publisher is heavily vetted, ensuring more accountability and less fraud. Key players include AppLovin, ironSource, Unity Ads, Vungle, and Tapjoy.

Affiliate networks.

An affiliate network is essentially a platform that facilitates the exchange of supply and demand between publishers and advertisers. It is considered an effective tool to drive scale. However, these networks don't necessarily know who their publishers are, while the media is often rebrokeerd on multiple layers. As a result, there is far less visibility and control, which could lead to higher rates of fraud.
Demand Side Platforms (DSP)
A Mobile DSP is a programmatic technology platform that enables automated media buying at scale. App advertisers are able to bid in real time auctions of multiple ad exchanges using a single interface.
Its advantages are mainly increased transparency (sites, ads, bids), access to wider inventory (rather than buying a single media partner's limited inventory) and multiple targeting options (contextual and behavioral).
In-app header bidding, also referred to as a "unified auction," is a programmatic ad booking technique that allows mobile app publishers to offer ad inventory to all demand sources at the same time—in real time. Each ad impression is simultaneously offered and sold to the highest bidder from any type of demand source.
Media buyers compete fairly on every piece of ad inventory at the same, not just the small percentage of inventory seen on their rank in the waterfall.
Alternative Paid Channels
The primary UA channels covered above are obviously proven sources. But in the highly competitive app space, app marketers should also look beyond to drive more demand for their app. This includes:
Android pre-installs.

 Preloading puts your app on millions of targeted devices at the moment of maximum engagement: unboxing and activation. Though the availability of preloaded app real estate is obviously limited, there are opportunities to target users in emerging economies.

Ad networks like Digital Turbine specialize in partnerships with device sellers to include bundles of preloaded apps.

Influencer outreach. 

Influencer marketing for apps

involves forging relationships between your brand and specific influencers who are trusted figures within a specific niche. The influencer promotes your app through media platforms such as Instagram and YouTube to propel your brand.

The idea behind reaching out to influencers and compensating them is to get them to create authentic content.

Influencer-generated content is found to perform even better than user-generated content.

Influencer marketing has become a potent answer to the rising use of ad blockers by consumers, the escalating costs of native advertising (social and otherwise), and the mind-boggling overload of content in general.
Earned, owned and shared channels
Content marketing
It's often said, "content is king" in online marketing and it's unquestionably a key to app sustainability as well.
Content marketing for apps gives you a channel—over which you have complete control—where you can reach new audiences and boost traffic.
Video can be a very effective content medium for app marketing as well. App demos, promotional videos, and user-generated videos can attract an audience and inspire viewers to share.
In addition to content mainstays such as blog posts and videos, you can create infographics, ebooks, guides, templates, quizzes, contests and many other types of content. The key is to ensure every piece of content provides value.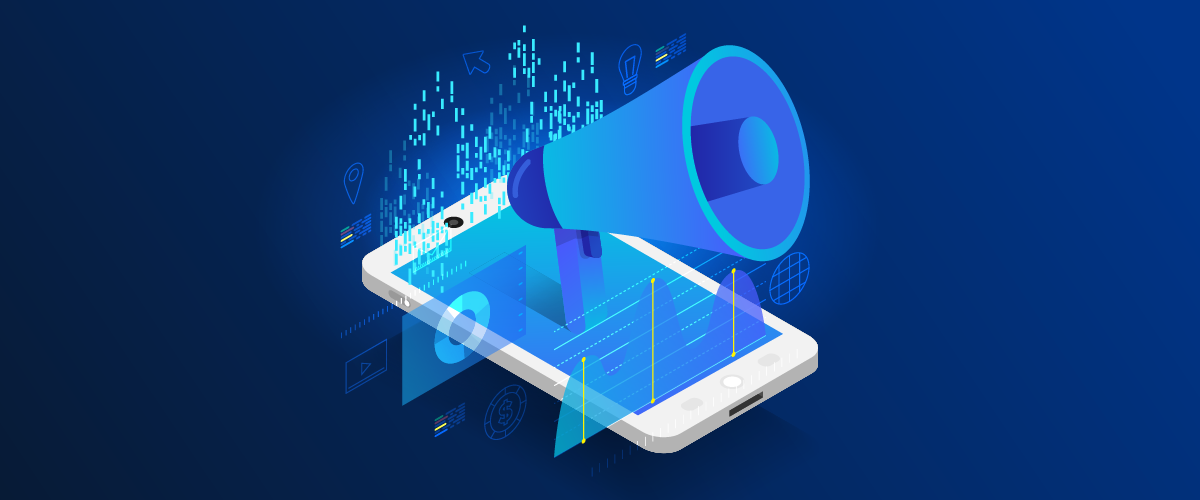 Organic social media
Social media is one of the top channels to include in your UA strategy. Content posted on social media networks can reach a large audience tool and increase app installs.
You'll want to follow top publications and industry leaders, connect with their audiences, and engage as often as possible to build your following.
Social media evolves quickly so tune-into how the networks that matter most to your business and stay on top of the trends. For instance, live streaming has taken off in recent years.


Internet community forums
You can get your app and content in front of a very targeted audience via forums, Q&A websites, and social media groups. Each of these channels are no-cost alternatives to paid advertising and allow you to communicate directly with your target audience.
Of course, be careful to be a good citizen of the communities you participate in and stay far away from being spammy or overtly promotional.
Loyalty programs
A loyalty program can help inspire users to become evangelists of your app. Loyalty program tactics often include:
A reward system

, such as discounts

Gamification, such as unlocking a new feature based on referrals

Connecting app marketing to traditional marketing by allowing users to earn and measure loyalty rewards obtained in-app, in-store, or online, on their mobile app
Word of mouth
Word of mouth is and always has been the most persuasive form of marketing. In addition to reward programs and store ratings and review, you can foster more word of mouth by making your app easy to share.
Build social sharing capabilities and social integration features into your app.
Email marketing
App marketers should not underestimate the power of email marketing. The majority of emails are now opened on mobile devices, making the channel a prime candidate to direct prospects to your app store page.
Consider using email marketing to promote your content, share product updates, offer discounts, and announce upcoming events. Email is also a great way to connect with your audience on a personal level with birthday wishes, personalized offers, and timely content recommendations.
Also, use email to request and collect feedback. Ask recipients to reply with insights regarding how you can improve your app.
Mobile website
If you have a mobile app, chances are you also have a mobile website, especially if you're in the travel or shopping verticals. The website is extremely underleveraged, but can be an excellent touchpoint to expose users to your app, either through incentives (such as exclusive club membership, discounts, or seasonal promotions) or by showcasing how the app can enhance the web and mobile web experience.
Consider adding stellar ratings, a quick tagline, and/or your App and Play Store icons to increase chances of app install.
SMS/Texting
The top used feature on smartphones is texting, and texting has the highest engagement rate of any marketing medium.
SMS is an informal and highly personal channel, so it's ideal for entertaining campaigns, which may include games, promotions, polls, interactive content, and of course, one-on-one conversations.
Press coverage
Press coverage in the publications that are most relevant to your audience may be your best source of organic traction. However, tech journalists receive dozens of press releases every day, via email, from companies seeking press coverage. When pitching, remember that your subject line is all-important. It's also important to make your pitch extremely brief, descriptive and exciting.
You'll also need to be prepared with a solid press kit. The items you'll likely want to include in your press kit are:
App Store Feature
The pinnacle of unpaid, earned media for apps is getting featured in app stores. Both Apple and Google regularly review apps and prominently display their top recommendations, which will have a dramatic effect on driving installs.
Consider the following tips to increase your chances of being featured:
Ensure your app store page is highly persuasive.

Create an enticing icon.

Keep your ratings high.  

Create buzz for your app via social media and all forms of online marketing.
QR codes
As a marketing tactic, QR codes may not have lived up to expectations but often work to increase UA. QR codes are, of course, mostly used to target smartphone users. Plus, QR codes are easy and free to create.
Places you can offer potential users QR codes include:
Email signatures

Social media

Print ads

Posters, banners and billboards

In-store

Websites

Business cards
Selecting media partners
As you have undoubtedly surmised, you're faced with an overwhelming number of options when it comes to making media choices. Choosing wisely calls for having access to up-to-date, accurate, and objective insights regarding mobile media sources.
On that front, AppsFlyer has great news for you: each year we publish the AppsFlyer Performance Index, the industry-standard and most comprehensive report card on the performance of mobile media sources. The index features rankings by categories and game genres and covers hundreds of media sources in multiple regions across the globe.
It's also important to make sure you're always up-to-date on the trends of the industry. Read trusted industry blogs and trade publications. Develop relationships with industry peers and trusted thought leaders via online communities. Attend conferences, workshops and other events.
Fraud
As described in chapter 1, app install fraud is significantly contaminating the ecosystem, with nearly 1 in 4 installs being fraudulent! A big part of the problem can be attributed to the media side. There are two main reasons for this:
The digital advertising ecosystem involves many layers of resellers, with little in the way of oversight and transparency.

There are media companies who are taking little to no action against fraud, and many of these have repeatedly been excluded from the

AppsFlyer Performance Index

for failing to meet the threshold.
Therefore, demand transparency from your media partners, and more importantly take everything they say with a grain of salt (some don't even know they are being attacked). Instead, take matters into your own hands and protect yourself!
A few more tips
Think quality first. However, don't forget quantity matters in UA advertising too, so try not to reel in the scope of your media buys.

Are the partners you're choosing self-service? Know what you're getting into. You'll prefer the self-service model if you want to make changes on the fly, whereas managed service might be more comfortable for you if you intend to make bulk buys without the need for agility.

Remember to closely examine your targeting options.
How many media partners should you work with?
Ever wonder how many media partners your competitors have? We did, so we examined over 1,100 apps to reveal:
Insights we drew from the data include:
Spend and network quantity is highly correlated.

More media sources create more room for optimization.  

It's important to target the same users in different contexts. The more media sources you work with, the greater the ability to create meaningful interactions.

The key is to not be too exposed and reliant on one network, but to ensure your media mix is diverse and that you're constantly testing.
Conclusion
App marketers today connect with new users across the spectrum of paid, earned, shared and owned media. Understand your options and pursue prominent paid media channels when you seek greater control and more immediate results. However, to increase your reach and lower you costs, continue to integrate earned, shared and owned channels, including content marketing and social media marketing.